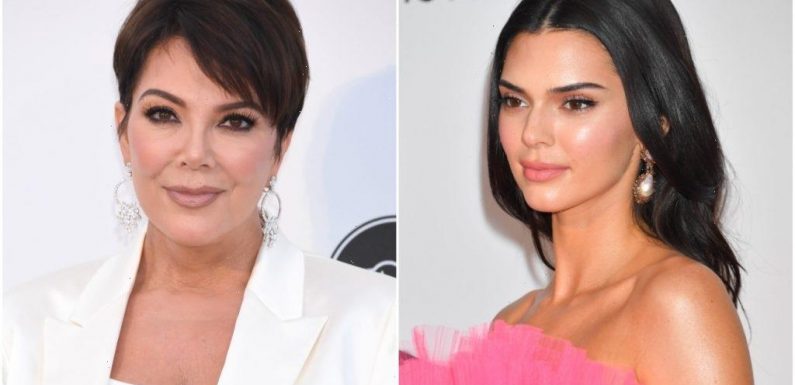 Many people can recall moments in which they disagree with some actions taken by their parents. Supermodel Kendall Jenner is no exception.
Although she and her famous family often seem to be really close, Kendall admitted she does get frustrated by something her mother, Kris Jenner, does.
Kris Jenner has done a lot for Kendall Jenner's career
Kendall grew up in front of the camera as a regular cast member of her family's reality show, Keeping Up With the Kardashians. She was 11 years old when the series first premiered in 2007.
When Kendall was a teenager and wanted to model, Kris helped manage her career. According to Harper's Bazaar, Kris did not have a lot of connections to the modeling industry, but she did her best to get Kendall through various doors. For example, Kris got Kendall a contract with Victoria's Secret by connecting her to photographer Russell James.
Kendall went on to land numerous magazine covers, runway shows, and advertising deals. She also became one of the highest paid models in the industry.
Kendall Jenner finds 1 thing Kris Jenner does 'frustrating sometimes'
It's no secret Kris has done wonders for Kendall's modeling career. However, Kendall still has tough moments with her mother like most people would.
Speaking to Vogue in the Open Minded series, Kendall opened up about living with anxiety disorder and how her mother sometimes did not understand what she was going through.
"There's been moments for sure where it's me who's freaking out, so I'm like, 'I can't do this, I can't get out of bed today, oh my gosh, I'm having a moment, I can't go to work, this is impossible,'" Kendall said. "She [Kris] will try and support me as a mom, but then she's also my manager, so then she's like, 'Well, you have to go to work.'"
Kendall continued, "It can be frustrating sometimes, where you're like, 'But I just wish you could be inside my body to know exactly what I'm feeling right now and why I physically can't get out of bed right now.'"
Kendall Jenner doesn't think people should criticize her anxiety
Kendall has been open about other aspects of living with anxiety as well. During the first episode of the series, Kendall addressed some people who might be quick to minimize her feelings.
"There is going to be those people that say, 'Oh, okay, what does she have to worry about? What does she have to be anxious about?'" Kendall shared. "And I'll never sit here and say that I'm not fortunate. I know I live a very privileged, amazing lifestyle. I'm a very blessed girl."
Nonetheless, Kendall acknowledges that her brain is not "always happy" and "is not always connecting."
"I think being overworked and being in the situation that I'm in now is kind of what set it out of control in a way," she explained. "I've had times where I feel like I need to be rushed to the hospital because I think my heart's failing and I can't breathe and I need someone to help me. Sometimes I think I'm dying. Sometimes parts of my body will go numb, and it can be really, yeah, intense and scary."
Source: Read Full Article