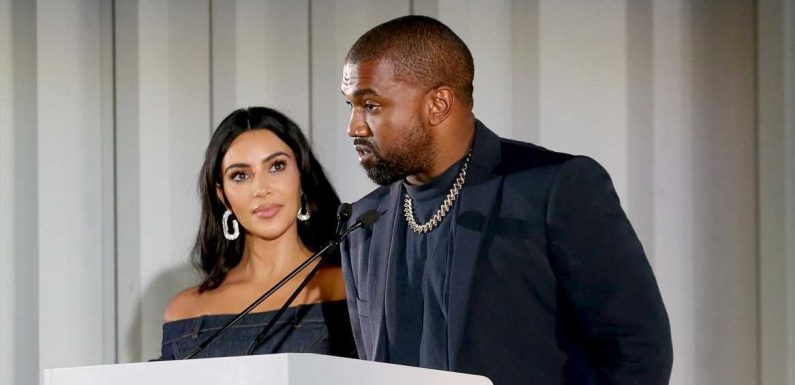 In case you missed it (fair, 'cause it literally just happened), Kim Kardashian filed paperwork asking to be declared legally single amid her divorce from Kanye West. Which is pretty !!! timing considering Kanye's spent the past few weeks publicly asking her to get back together with him. And according to Page Six, all of this has been going down while he's dating model Vinetria—which Kim finds kinda weird.
Page Six reports that filed the paperwork because she's "embarrassed" by Kanye's recent public displays of affection, with a source explaining "Kim is making a statement by doubling down that she's single. She thinks it's strange that Kanye keeps saying he wants her back, but all the while he's got [Vinetria] at his Malibu house."
This news comes amid Kim dropping "West" form her last name, and just days after Kanye changed the lyrics of "Runaway" to "I need you to run right back, baby, more specifically, Kimberly" during a performance that Kim herself was watching.
Source: Read Full Article