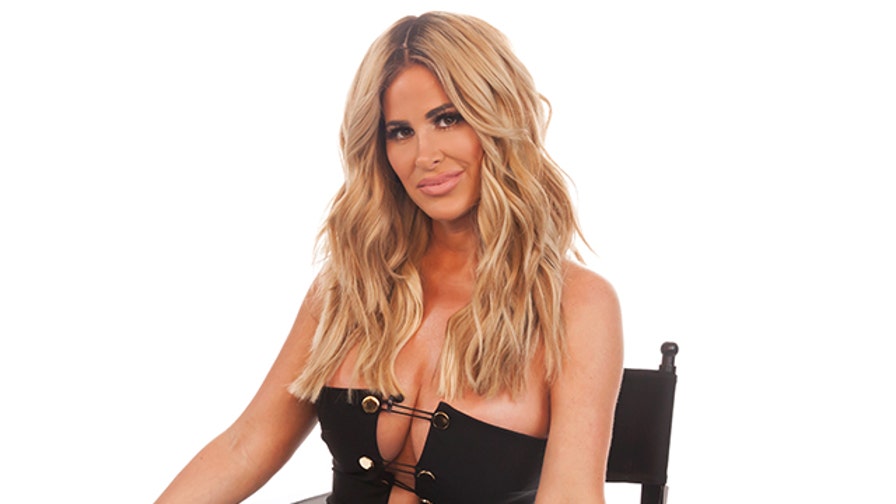 Kim Zolciak-Biermann Gets Candid About Cosmetic Surgery
"Don't Be Tardy" star Kim Zolciak-Biermann explains why she's so open and honest about her cosmetic surgery procedures: "Just because you're a mom, it doesn't mean you can't be sexy, it doesn't mean you can't be beautiful."
Before she joined the cast of "The Real Housewives of Atlanta," Kim Zolciak says she was in talks to be on "The Bachelorette."
"I was asked to do 'The Bachelorette,' you know that? Probably, like, many years ago," Zolciak, 40, said on Tuesday's episode of Heather McDonald's podcast "Juicy Scoop."
"I was in talks with them, oh God, probably 14 years ago. It was a long, long time ago because [my daughter] Ariana was probably like a year or two old. I don't even know how that started 'cause I wasn't filming or doing anything … I guess a couple of people that I knew had kind of tried to align that."
The "Bachelorette" chat took place between her marriages to Daniel Toce and current husband Kroy Biermann. At the time, Zolciak was a single mother of two daughters, Brielle and Ariana.
"I always wanted to be famous," she reminisced. "I always felt like it would happen. I don't know if I was just born this way or what."
Zolciak, now mother to six kids, also said she would support her oldest daughter Brielle if she wanted to become "The Bachelorette."
"It'd be so great," she said. "Brielle actually has a huge offer going on and a similar situation possibly, and I just want Brielle to do what makes her happy. I feel like you're only 21 once. I look in the mirror, I'm 40 years old. It's like, holy s–t, I'm 40. I want her to live her life."
While "The Bachelorette" prospect didn't pan out for reasons unspecified, Zolciak would soon find the fame and love in Atlanta.
Zolciak took up with ex-Atlanta Falcons linebacker Kroy Biermann, now 32, and the couple married in 2011. They share four children: Kroy Jagger, Kash Kade and twins Kaia Rose and Kane Ren. Biermann adopted Zolciak's older daughters Brielle and Ariana in 2013.
This article originally appeared on Page Six.
Source: Read Full Article