Bachelor in Paradise has officially kicked off and things are heating up… well, right away. As contestant Astrid noted, when you get hot people on a beach, things are bound to happen, and boy did they happen to a handful of unlikely BIP cast member match-ups. Who kissed on the Bachelor in Paradise Season 5 premiere? Honestly, it's hard to keep track because there were so many steamy make-out sessions going on.
Bachelor in Paradise has been teasing Grocery Joe and Kendall, the taxidermy enthusiast and ukelele player from Arie's season, getting together since ABC began sharing promos. Yes — they did engage in an adorable smooch, but they weren't the only ones. It seems like every other scene in the first episode of the season involved some sort of unexpected kiss, but what else is new? This is Paradise and anything goes. Here are the couples that locked lips from the start.
1. Kendall & Joe
At the beginning of the show, Kendall and Joe got acquainted through a quirky convo about picnics in cemeteries (sidenote — Joe's never had a picnic, ever), but their odd exchange only brought them closer.
"I didn't really expect Joe and I to hit it off right off the bat," Kendall noted.
They continued to get to know each other (Kendall loves watching storms, Joe's favorite thing about Paradise so far is Kendall) and ended up kissing after expressing that they "like" one another.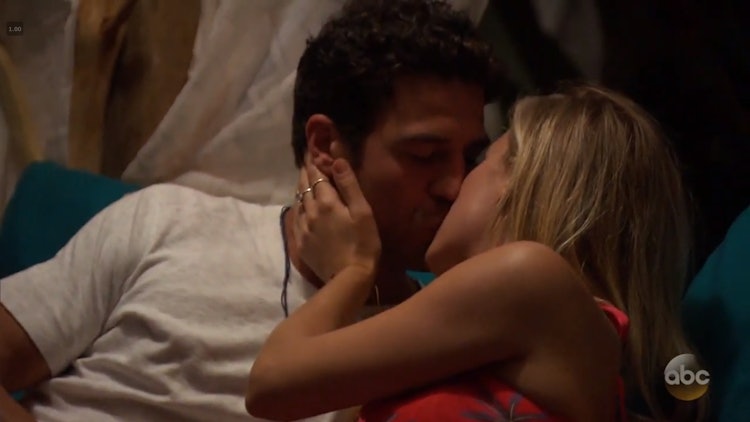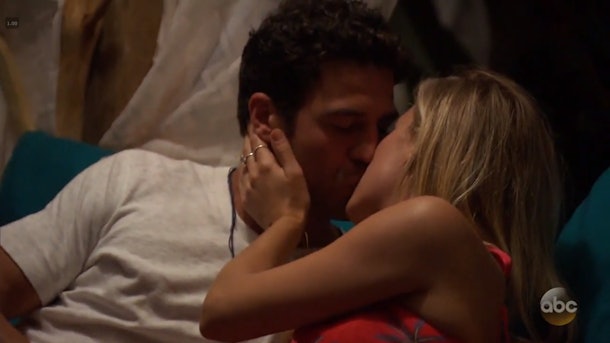 "Joe is one of the most awkward silly charming people," Kendall added. "I find it oddly attractive."
I'm shipping these two already!
2. Krystal & Kevin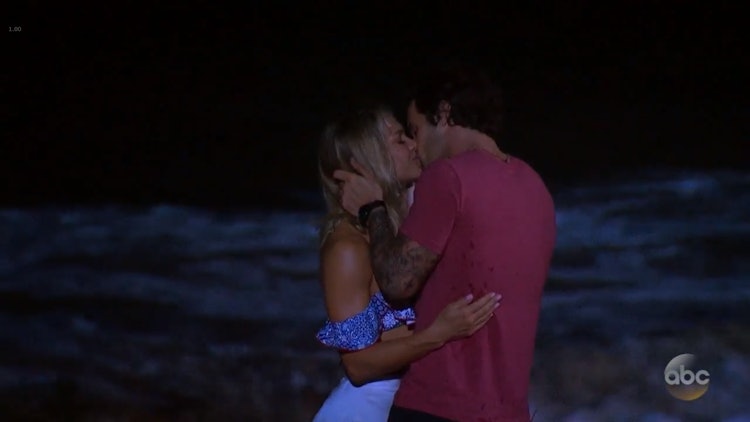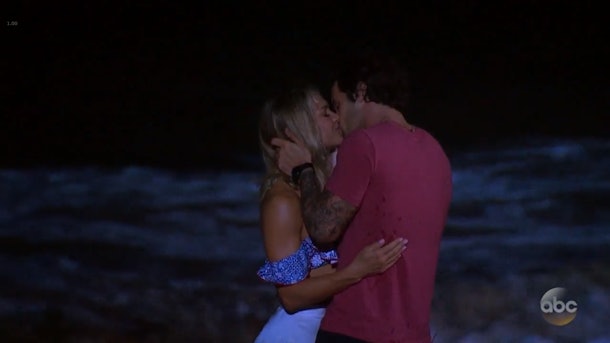 Here's an interesting one Bachelor Nation might not have seen coming. Canadian Kevin (former Ashley I. boyfriend and Winter Games winner) and Krystal (the designated "villain" from Arie's season/fan of glitter) ignited quite the spark. Kevin told her he was attracted to her physically, but he was also into her "lifestyle" and called her a "hot commodity." Nice. And then… they kissed. Apparently, Krystal was into it because she gushed about his "pillow lips."
"He's, like, a real man," she described.
3. Annaliese & John
So… that also happened. Annaleise (the one who was afraid of bumper cars from Arie's season) and John were making out in a blink-and-you'd-miss-it cutaway moment. What is going on?!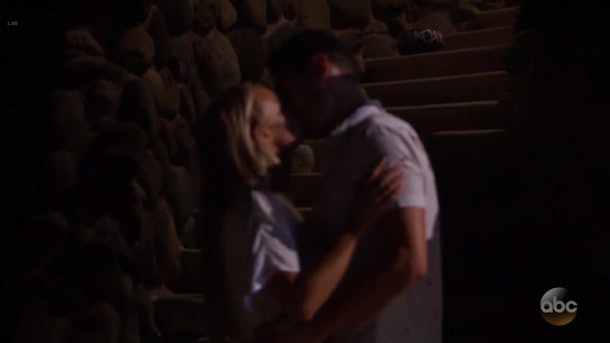 4. Tia & Chris
The shocker of the night came when Tia, who was anxiously waiting for her former flame Colton to show up in Mexico for the first half of the premiere, got the first date card and was forced to choose someone other than the guy she pretty much came to Paradise to take out. Alas, Colton was nowhere to be found, and so she decided on Chris. Surprise! They actually had a very nice time and she even asked "Colton who?" by the end of the evening.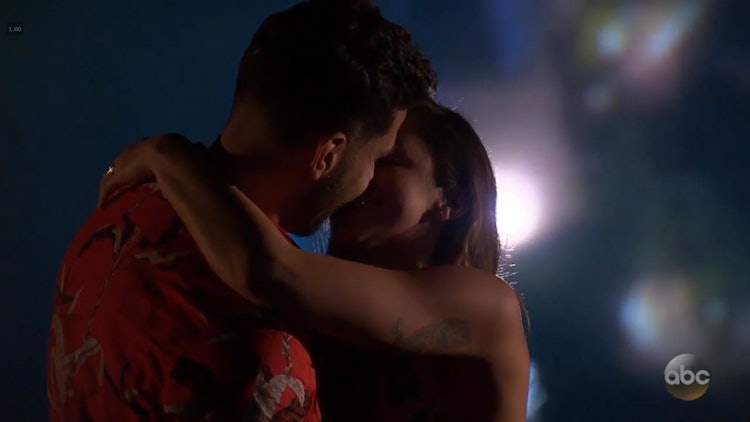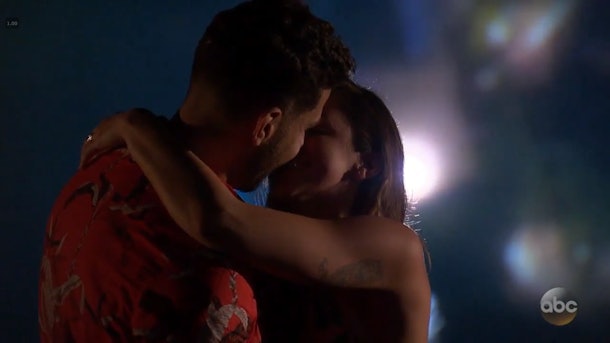 "I just continue to be pleasantly surprised by Chris," Tia admitted.
5. Tia & Colton
Um, maybe Tia spoke too soon… Who just happened to walk down the beach right after Tia and Colton capped off their date? Duh.
Colton arrived in paradise with a date card in hand, and after flirting with a few girls that def were not Tia, he finally chose to take his former flame on a date. They waxed poetic about that one whole date they went on that blew up his chances with Becca last season of Bachelorette (and Colton definitely gave Tia grief for screwing up his chances with her impromptu confession, which was kinda awkward).
But after all that, they — to the surprise of nobody — rekindled the romance they started back in January and totally made out.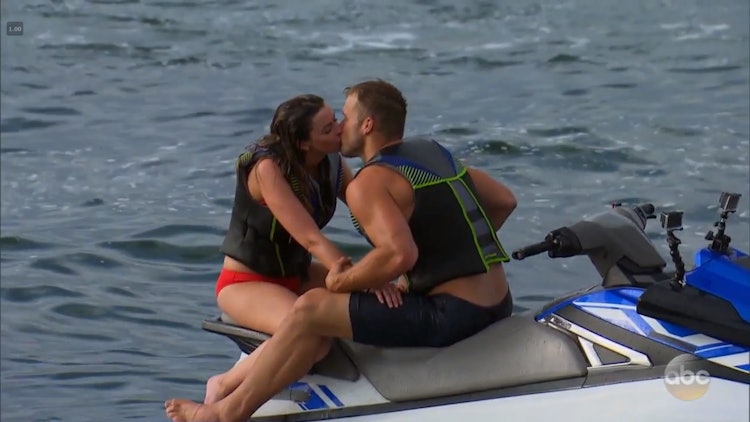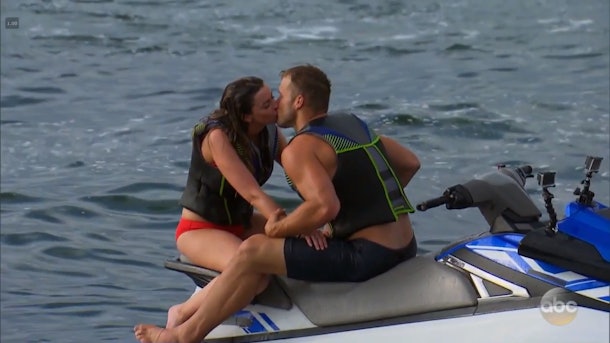 Sorry, Chris?
Source: Read Full Article