AceShowbiz –Kourtney Kardashian may need to hire a new photo editor because her current one surely did a poor job in editing her pictures. The "Keeping Up with the Kardashians" star has been trolled over major Photoshop fail after she posted on Instagram a nude picture of herself to promote her mysterious new wesbite Poosh.
The photo in question featured a naked Kourtney soaking in a bubble bath as she threw seductive gaze toward the camera. "Love yourself as deeply as you love them," she wrote in the caption of the post. But instead of gushing over the mother of three's envy-inducing figure, her followers spotted a lot of unnatural things in the photo.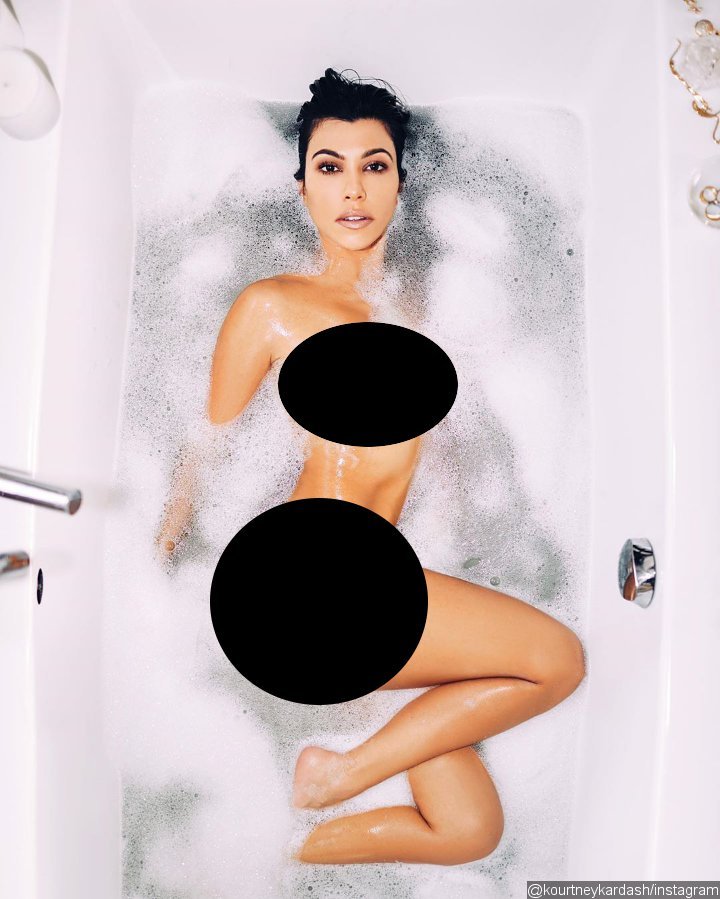 Many pointed out that her thigh seemed to be in the wrong place, the position of her face and neck was unnatural and there seemed to be something that looked like a nipple on her right wrist. "Bad photo shop You are missing a thigh. Fire your photographer," one comment read as another said, "The bottom part of her leg looks funny af n her head looks wired, the person didn't edit this well."
One other quipped, "Not sure about this Your neck looks funny, you have a nipple on your wrist and your leg melted off in the water." Someone else wondered whether the unnatural-looking leg was actually her "extra elbow," asking, "You hiding someone under the bubbles?" One individual, meanwhile, told the oldest Kardashian sister to "tell your photo editor to update his skills."
Kourtney has yet to respond to the criticism.
Kourtney has been teasing her new brand since earlier this month, when she shared on the photo-sharing platform a photo of herself stripping to her birthday suit. Details about the mysterious brand are currently unknown, but a source previously shared that Poosh is a lifestyle site.
Source: Read Full Article