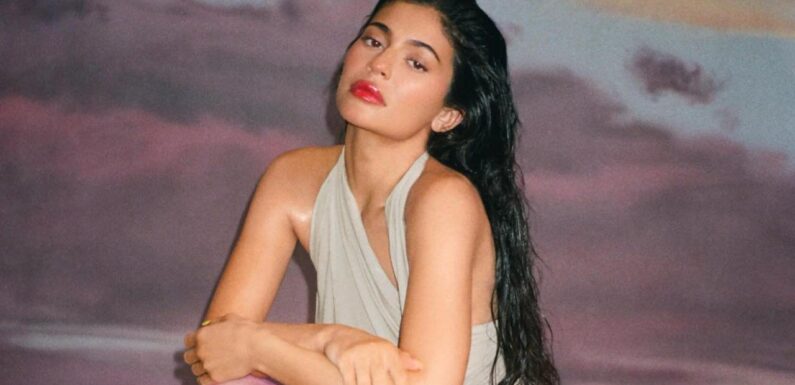 In other related news to the 25-year-old star, fans notice that the 'Kardashian' star appears to sport a hickey in one of her Instagram pictures amid her romance with Timothee Chalamet.
AceShowbiz -A representative for Kylie Jenner's cosmetic company has responded to a $120,000 lawsuit against the brand. The rep denied allegations that it didn't pay model Sasha Palma on time for a couple photo shoots which prompted her to sue the reality TV star's company.
The rep insisted to TMZ that the model was paid before the NET 45 days per her invoice for both shoots. The rep also claimed that it has documentation to prove its claims.
Meanwhile, a source close to "The Kardashians" star revealed to the news outlet that it's possible the model's agent could have held payment from her and it wouldn't be on Kylie. The insider additionally said that the model later asked the company for a letter of recommendation, which Kylie's brand did not do. The model's team also allegedly tried to get more work for her with Kylie's company after the 2020 photo shoots.
The denial arrived after Sasha sued Kylie's company for not paying her on time for her work. In her lawsuit, the model claimed she was first hired for a one-day shoot back in June 2020 at a daily rate of $2,000. She noted that she was entitled to get paid by early July but says Kylie's company missed the deadline by more than 30 days.
Sasha stated that the company chose not to pay her on time despite being able to do so. She claimed that the company owes her penalties totaling $60,000.
She added that when she was hired for another one-day photo shoot in August 2020, she didn't get her $2,000 check until more than 30 days after the deadline. She believes that she's entitled to another $60,000 for the second late payment.
In other news, Kylie appeared to sport a hickey amid her romance with Timothee Chalamet. In one of Instagram pictures that the 25-year-old beauty shared on Wednesday, June 14, fans spotted what seemed to be a love bite on Kylie's neck.
"Am I the only one who peeps the hickey," asked one fan on the Instagram comments section, to which another user replied, "what r [sic] they 12?" Someone else noted, "Uhm ms kylie, we see that hickey."
The post also featured Kylie wearing a highly symbolic ring on her left hand which may suggest that she and the "Call Me by Your Name" actor are heading to a serious relationship. Posing inside her private jet, Kylie could be seen donning a summery floral Doen Stanza Dress and pearl earrings from Chanel. However, it was a Cartier Trinity Ring on her left-hand ring finger that raised people's eyebrows.
The $1,570 signature Cartier design dates back to 1924. In its website, the jeweler describes the ring as "a symbol of life's most paramount relationships." The ring's three intertwined bands, which are made from rose, yellow and white gold, symbolize love, fidelity and friendship, respectively. It should also be noted that Timothee has been a Cartier ambassador since 2021.
You can share this post!
Source: Read Full Article