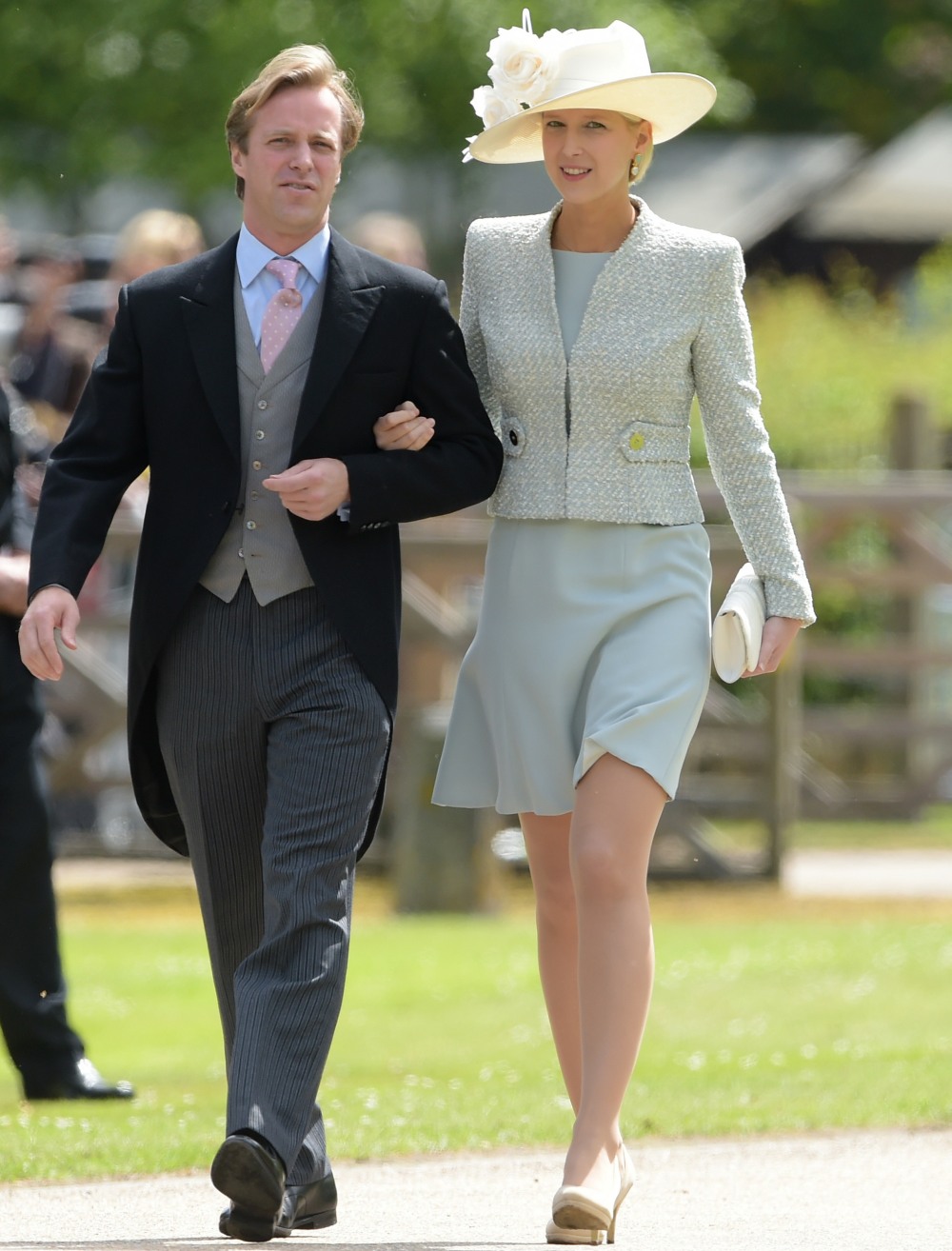 Years and years ago, I remember reading a Vogue profile of Lady Gabriella "Ella" Windsor. Vogue completely whitewashed over the fact that Ella's mother is the super-racist Princess Michael of Kent and that her side of the family really isn't considered to be much of anything within the royal family. Vogue made Ella sound like the perfect blonde savior of the royals, because again, this was years ago. It was when Prince William and then-Kate Middleton had just graduated from university, if I remember correctly. Anyway, nothing much came of it. Ella continued to be a minor royal and she lives a somewhat quiet existence after failing to become a "thing" in her 20s. From what I gather, she's just something of a society girl – invited to many good parties and maybe some fashion shows and that's about it. Well, Ella is getting married. That's the news – she's engaged.
There's now yet another royal wedding to look forward to! As the British royals prepare for the celebration of Princess Eugenie's wedding next month, Buckingham Palace announced on Wednesday that Lady Gabriella Windsor is engaged. Gabriella — the daughter of one of Queen Elizabeth's cousins, Prince Michael of Kent — is set to marry Thomas Kingston in spring 2019.
Prince Michael and his wife Princess Michael are "delighted" with the news, the palace said in a statement. Mr. Kingston popped the question last month on Sark, one of the Channel Islands just off the coast of France. The palace statement said, "Prince and Princess Michael of Kent are delighted to announce the engagement of their daughter Lady Gabriella Windsor to Mr. Thomas Kingston. The engagement took place in August. Lady Gabriella (known as 'Ella') is a Senior Director at Branding Latin America, a brand-positioning platform that specializes in the region. She is also a writer and contributes to The London Magazine," the statement continued. "Mr. Kingston works in frontier market investment and is a Director of Devonport Capital."
[From People]
In case you're wondering, Ella is 37 years old. And she's an expert at branding? Branding Latin American countries specifically? God knows. Anyway, I like that she's 37 years old – not every wedding has to feature a 20-something bride in virginal white. But the most interesting thing will be who gets invited to the wedding and who goes. Do people go out of the way to avoid Ella's wedding just because her mother is a racist a–hole? Will Ella even invite the Duchess of Sussex, and would Meghan even go?
Here's Ella's engagement portrait. Her fiance is kind of hot?
Embed from Getty Images
Photos courtesy of Getty and Avalon Red.


Source: Read Full Article