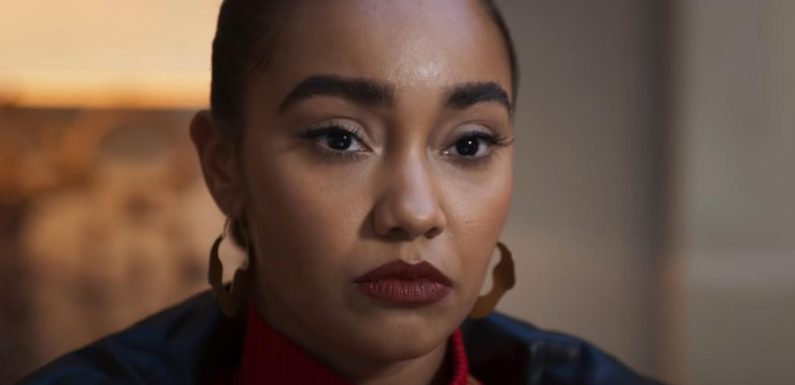 Leigh-Anne Pinnock is making her film debut later this year!
The 30-year-old Little Mix singer is co-starring in the upcoming holiday rom-com Boxing Day as an international pop star.
Learn more and watch the trailer inside..
Here's a synopsis: Melvin, a British author living in America, returns home to London for the holidays to introduce his American fiancé (Lisa) to his eccentric British-Caribbean family. Their relationship is put to the test, as she discovers the world Melvin left behind revolves around his ex-girlfriend (Georgia), who is now an international pop star!
Boxing Day also stars Aja Naomi King, Aml Ameen, Marianne Jean-Baptiste, Tamara Lawrance, Sheyi Cole, Samson Kayo, Joshua Maloney, Lisa Davina Phillip, Claire Skinner and Stephen Dillane. It premieres in UK theaters on December 3rd.
"The Official trailer for Boxing Day is finally out ?? giving you a sneak peak of my Movie Debut! ?? I am truly honoured to have been able to be apart of this film but also truly proud, to witness the arrival of a film that celebrates black culture, black talent and black love," Leigh-Anne shared on Instagram.
"@amlameenbaby wrote this film not conforming to what society associates with black culture. We don't always have to dominate films associated with crime and violence. The spotlight really shines on us all so differently in this film and I can't wait for you guys to witness it. ??," she added.
Source:
Read Full Article