As Leo season crosses into August, Leonardo DiCaprio is continuing to live his best life on a luxury yacht in France. Leo being on a yacht in France at this time of year shouldn't surprise you, especially if you know his summer routine as well as Jack's final words to Rose in Titanic.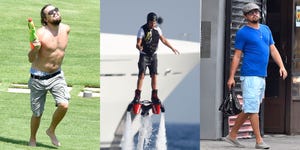 On Tuesday, Leo and his girlfriend, Camila Morrone, were spotted having a very animated conversation on the yacht in Antibes, where they've been for the past few days. At one point, Leo, who is sporting a thick head of hair these days (look at the nice waves!) began to make faces. Was he onto the paparazzi nearby? Did Camila mention something that made him ill? Did she say the word, "autumn?" Or was Leo simply trying to taste the sea air and instead got a lost bug?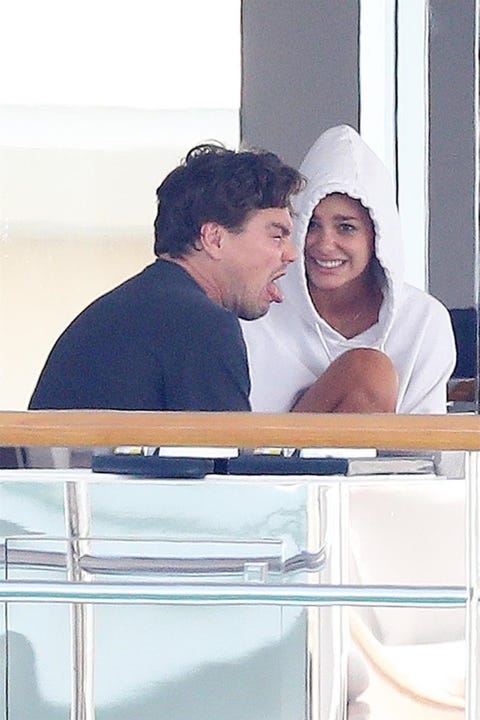 In another instance, Leo turned directly to the cameras and arched his beautiful eyebrows ever so slightly. The result, of course, was Jack Nicholson.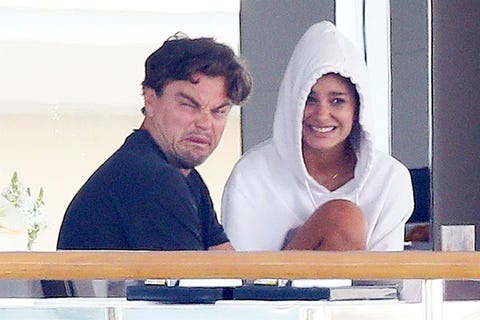 In 2013, Leo revealed his Jack Nicholson impersonation during an appearance on a Japanese talk show. (He was promoting Django Unchained at the time.) This clip is wonderful in its entirety, but if you only have time for Leo as Jack, press play at 2:15.
But back to Leo's faces. You bet I'll be making similar expressions for the rest of my summer. A subway car without AC? Blah (Leo sticking his tongue out). Another mosquito bite? Curse you, mosquitos (Leo's Jack Nicholson face). Crowds on the beach? Boo (Leo's Jack Nicholson face). You get the picture. Thanks for the inspiration, Leo.
Source: Read Full Article