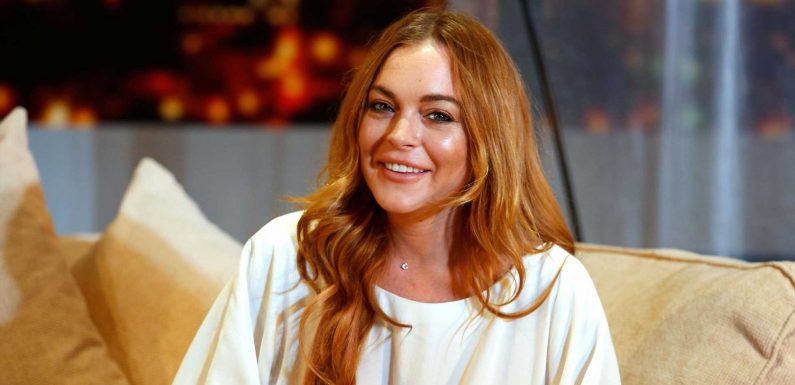 Today is a national holiday, and I'm not talking about Halloween. This is the day the iconic Lindsay Lohan has made her ~formal~ magazine return—debuting her, ahem, Lohan-issance as Cosmo's latest cover star—and we shall all rejoice and be glad in it! If this doesn't solidify that the early aughts are back, nothing else can.
Much like that time, Lindsay has been Booked! And! Busy! with a bunch more work on the horizon. One of the biggest changes in her life recently? A new address…in a whole new country, at that. Lindsay now calls Dubai home, where paparazzi are illegal. TBH, this is really a masterclass on implementing boundaries and maintaining your peace and I, for one, am here for it.
"When I first started out in the business, none of us had a say in how to control our own narrative. There were paparazzi pictures, and then people ran with it," said Lindsay to Cosmo. "So I think it's really good that in this day and age, people can say who they are and who they want to be. And I admire and appreciate that. I'm a little jealous because I didn't have that."
But when it comes to today's added pressures of social media and trolls, Lindsay keeps a grounded approach: "You have to take everything people say with a grain of salt and just be you," she said. "And slow down, because everyone's so quick right now. People just don't stop. You've got to chill."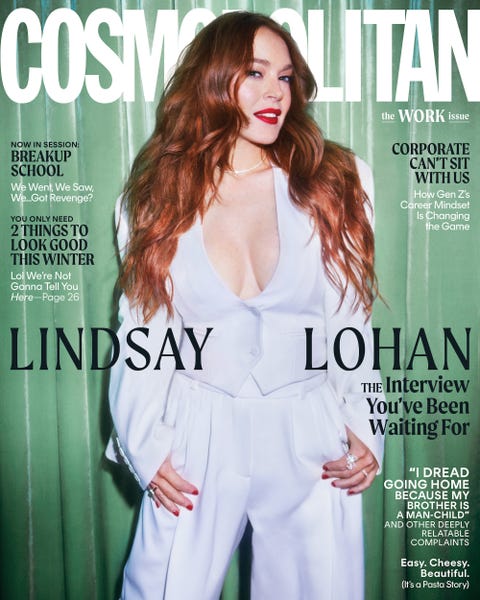 The best word of advice she got from her good friend Al Pacino (yep!) probs helped her navigate that era too. "He always says, 'Focus on your craft when it comes to your work,'" recalled Lindsay, "and I think that's really important. Don't let other outside things blur your vision."
Lindsay's new holiday rom-com Falling for Christmas hits Netflix on November 10, and the opportunity, she said, was "the right fit" for her. "When I got the script, to see a movie that was a rom-com because it's always fun to work on something lighthearted and family-oriented that makes people happy and provides a bit of an escape," she said. "And I was excited to kind of come back, to do something with Netflix, who is a big family in a way. It was the right fit for me, especially to be able to executive produce it."
A post shared by Cosmopolitan (@cosmopolitan)
As an executive producer on the project, Lindsay is able to have a lot of control outside of solely starring in the film: "It's being involved in the projects at every step: the whole casting process, the editing and production process. And even parts of the script," she explained, as well as "working on the costumes and the wardrobe and the character development."
But even with a super-buzzy three-movie deal with Netflix, Lindsay still has her sights set on doing what she did back in the day, "but ten times better." She wants to host SNL again, "obviously," and dig into roles she hasn't "been able to play" yet. "I haven't done an action film. I really want to do something like that," said Lindsay. "There are other things I can't say. They're on my vision board."
Read the full cover story here.
Source: Read Full Article