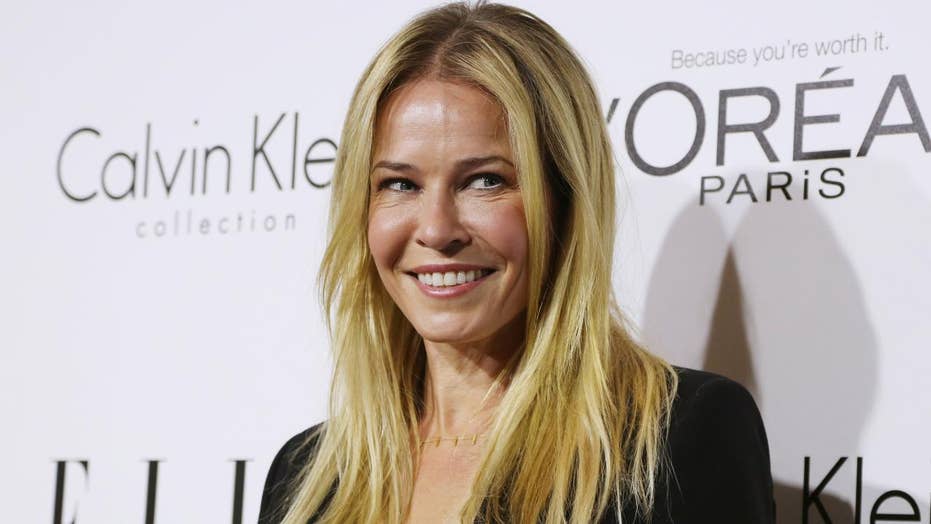 Chelsea Handler's most controversial moments
Comedian Chelsea Handler takes aim at Sen. Lindsey Graham (R-S.C.) in Tweet questioning his sexuality.
South Carolina Republican Sen. Lindsey Graham responded to a tweet made by liberal comedian Chelsea Handler which many criticized for being "homophobic."
The former talk show host was slammed on social media Thursday for tweeting, "If you're wondering why Republicans took a sick day today, it's probably because it's #NationalComingOutDay. Looking at you @LindseyGrahamSC."
Many on social media were not amused and derided Handler's joke as homophobic, tired, and lazy.
"Not sure homophobic insults are the cleverest means of attacking opponents… Yikes.," wrote one Twitter user.
As for Graham — he doesn't care what Handler has to say.
"I don't think much about what she says at all," Graham told TMZ. "If she wants to live her life that way, that's up to her.
"She knows zero about me…[her tweets], I don't think they reflect well on her," he said before adding, "To the extent that it matters, I'm not gay."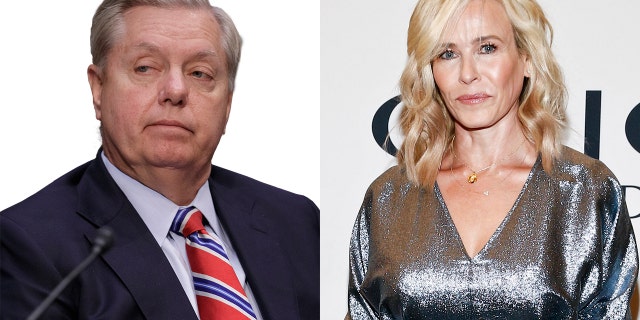 Chelsea Handler, right, has made repeated comments about Sen. Graham's sexuality on social media.
(AP/Getty)
It was not the first time Handler has been accused of homophobia. Earlier this year, Handler tweeted another homophobic joke directed at Graham.
CHELSEA HANDLER SLAMMED FOR HOMOPHOBIC ANTI-TRUMP TWEET QUESTIONING LINDSEY GRAHAM'S SEXUALITY
"Holy, f— f—. I just [watched] the video of trumps bipartisan "meeting" yesterday. Hey, @LindseyGrahamSC what kind of d— s—ing video do they have on you for you 2 be acting like this? Wouldn't coming out be more honorable?"
In April, the 43-year-old comedian tweeted another homophobic joke directed at Attorney General Jeff Sessions. Despite the backlash, Handler has not apologized or deleted the tweet.
Handler is the latest in a line of liberal commentators to have come under fire for a joke deemed "homophobic."
BILL MAHER ATTACKS LINDSEY GRAHAM FOR DEFENDING KAVANAUGH, SAYS SENATOR NEEDS 'HIS DEAD BOYFRIEND' JOHN MCCAIN
Last month, HBO's Bill Maher chided Graham for his defense of Supreme Court nominee Brett Kavanaugh. Last year CBS's "Late Show" host Stephen Colbert came under fire as well over a joke seen as crude.
He later apologized and said he would "change a few words that were cruder than they needed to be."
"Now, I'm not going to repeat the phrase," he said. "But I just want to say, for the record, life is short, and anyone who expresses their love for another person, in their own way, is, to me, an American hero. And I think we can all agree on that. I hope even the president and I can agree on that — nothing else but that."
Source: Read Full Article