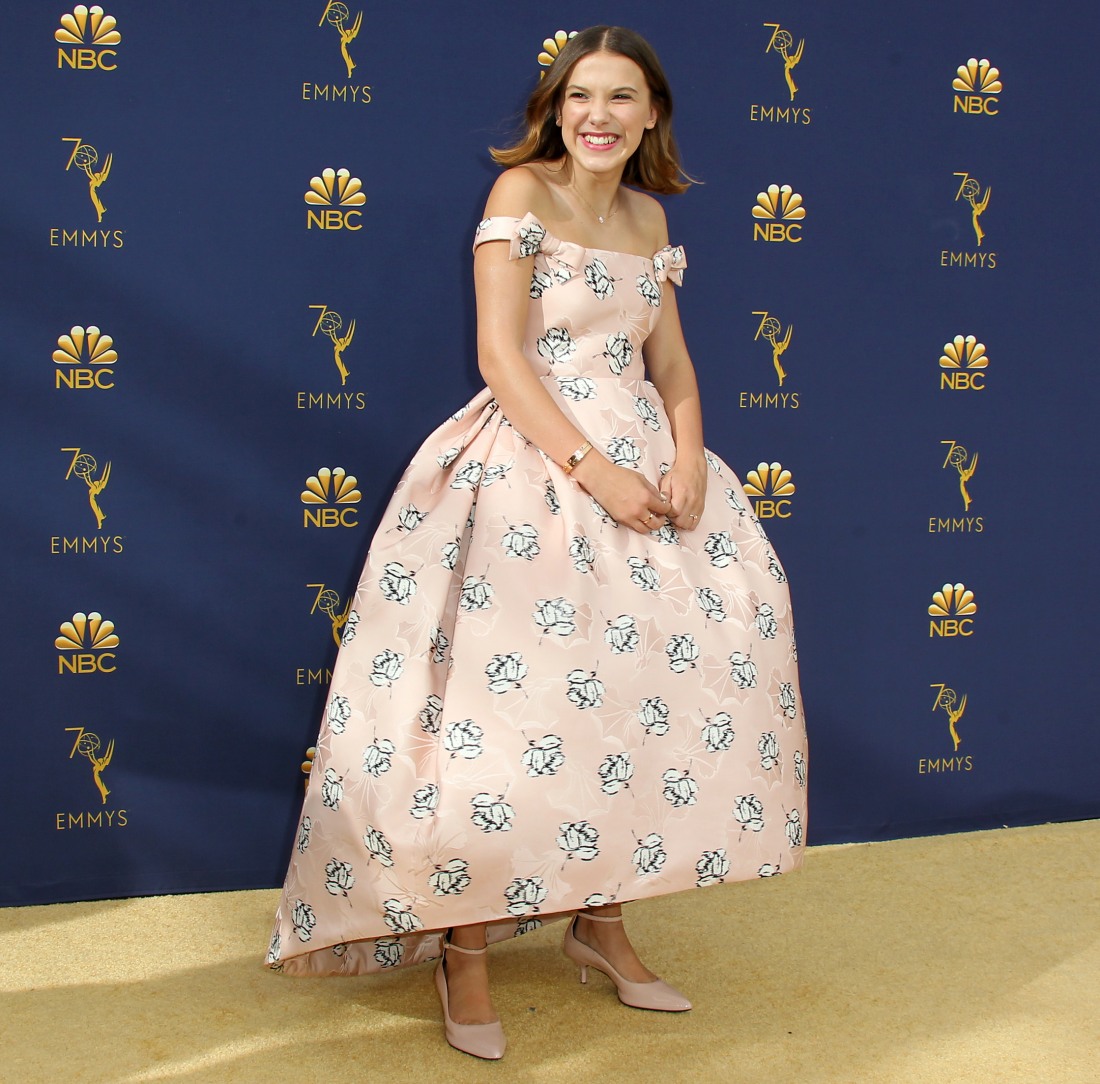 I really feel like something is going on with Drake and few people want to call it what it is. Even I am a little bit scared of writing down all of my suspicions. I'll just say that Drake seems to go out of his way to befriend underage teenage girls. Thus far, there are no stories about Drake hurting or damaging those underage girls. He just "befriends" them. They talk, they call each other, they text, he offers them life advice. I still think there's more to the story about his possible date with an 18-year-old model, especially considering they seem to have known each other for years. And I'm also suspicious of Drake's friendship with Millie Bobby Brown. He's 31 years old. She's 14. They apparently "text" all the time. While at the Emmys, Millie told Access Hollywood that she and Drake still talk and text all the time and she "loves" him.
Stranger Things star Millie Bobby Brown spoke to Access Hollywood at the 2018 Emmy Awards Monday (Sept. 17) about her close relationship with Drake.
"I love him. I met him in Australia and he's honestly so fantastic," the actor gushed, adding that Drake is a "great friend and a great role model…We just texted each other the other day and he was like 'I miss you so much,' and I was like 'I miss you more,' he's great," the 14-year-old star added.
When asked about the type of advice the 31-year-old rapper gives to her, Brown replied: "About boys, he helps me." Brown went on to explain that she is planning on seeing Drake when he comes to Atlanta in November for his Aubrey and the Three Migos Tour.
[From Billboard]
I'm including the video below. As I've said before, I think Millie's stage parents have basically made her grow up way too fast. She's completely professional and thoughtful, for sure. She's a bright young lady and she clearly isn't thinking about how weird it is that a grown man of 31 is actively seeking out a friendship with her. Ugh. Someone needs to tell Drake to stop with this bulls–t. He could have his choice between most adult women, why does he keep developing "friendships" with these underage girls?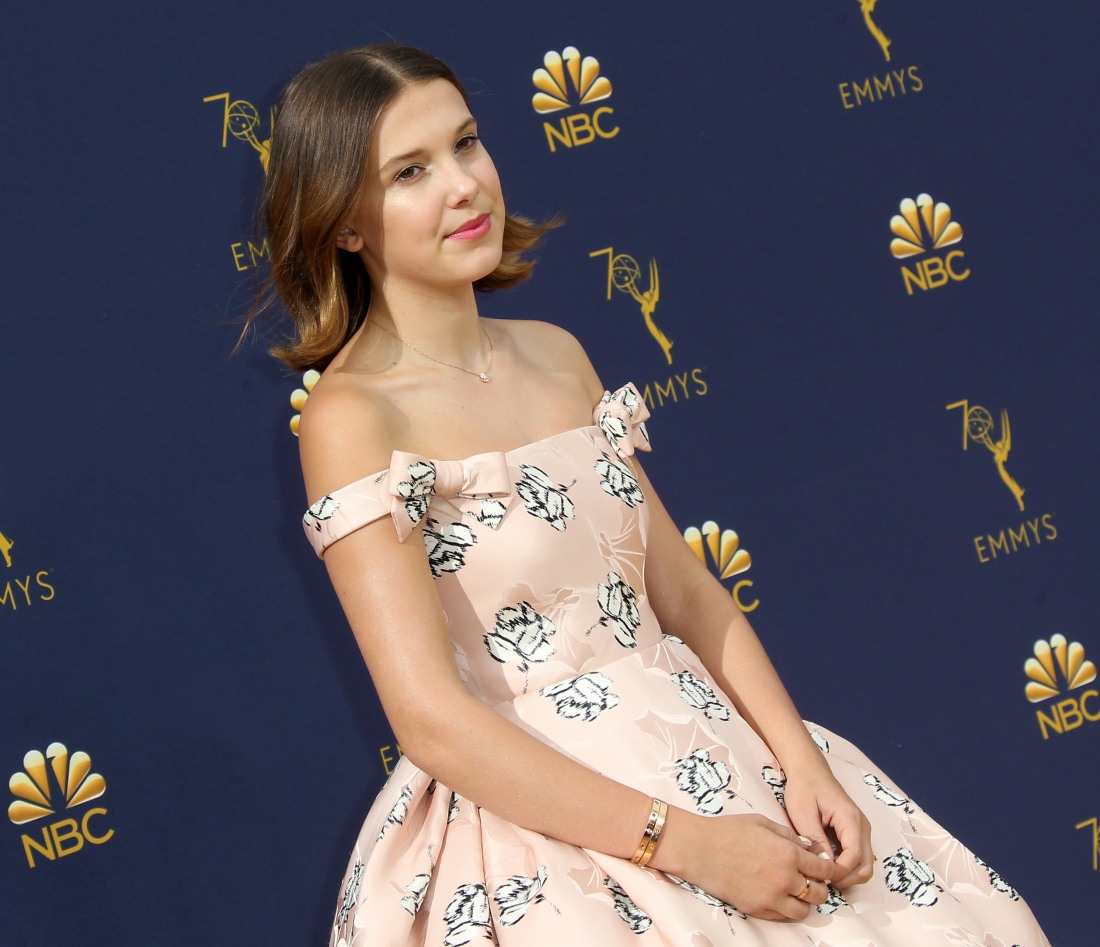 Photos courtesy of WENN.



Source: Read Full Article