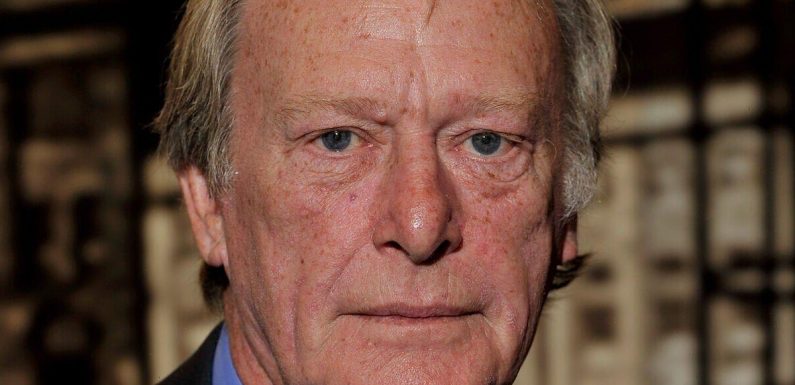 We use your sign-up to provide content in ways you've consented to and to improve our understanding of you. This may include adverts from us and 3rd parties based on our understanding. You can unsubscribe at any time. More info
Waterman, who was 74, became one of the biggest TV names in the 1970s as Detective Sergeant George Carter in The Sweeney, alongside co-star John Thaw.
But his role in Minder, with George Cole in the 1980s, was an even bigger hit.
And Waterman remained in the spotlight thanks to the BBC drama New Tricks and his role as Gerry Standing – alongside Amanda Redman, Alun Armstrong and James Bolam – until 2015.
His last film role was in comedy Never Too Late in 2020, which was filmed in Australia.
His family's statement said: "We are deeply saddened to announce that our beloved Dennis passed away very peacefully in hospital in Spain, on Sunday afternoon, with Pam by his side."
Leading celebrity tributes on social media was Bake Off's Matt Lucas who tweeted: "I grew up watching Dennis Waterman's iconic performances in The Sweeney and Minder."
His guest appearance in our Little Britain Live show at Hammersmith
Apollo – in which he hilariously duetted with David [Walliams's] absurd impersonation of him – remains the absolute highlight of my career."
Born in Clapham, south-east London in 1948, Dennis was the youngest of nine children and went to the Corona Stage School in Hammersmith. He started his acting career on stage with the Royal Shakespeare Company in Stratford aged 12. His TV stardom began at 14 in 1962 when he played the lead in [Just]William.
But he was best known as Terry McCann, the bodyguard of the serially dishonest Arthur Daley in ITV's smash-hit comedy drama Minder.
At its peak, it drew audiences of 25 million and spawned all manner of send-ups, most notably in Little Britain, where Waterman would visit his agent (Matt Lucas), in search of parts.
The running joke was that Dennis was a comically small man who would "write the theme tune and sing the theme tune", just as he had in Minder – I Could Be So Good For You, which went to number three in the charts. He also sang the New Tricks theme.
Before Minder – in which he starred from 1979 to 1989 – Dennis played another London tough guy in ITV's police drama The Sweeney.
He and Thaw were two unconventional members of the Met Police Flying Squad, who meted out their own unique brand of justice. The drama ran for 53 episodes between 1975 and 1978.
Dennis went on to star in On The Up and Stay Lucky, before playing a Cockney detective in NewTricks, from 2003. Other TV roles included ITV's Where The Heart Is, The Canterbury Tales and Moses Jones, both for the BBC. He had two daughters with his second wife Patricia Maynard, one of whom is former EastEnders star Hannah Waterman, who also played his daughter in New Tricks.
But he courted controversy after his third marriage to actress Rula Lenska when he said in 2012: "She certainly wasn't a beaten wife, she was hit and that's different." He married his fourth wife Pam Flint in 2011.
Source: Read Full Article