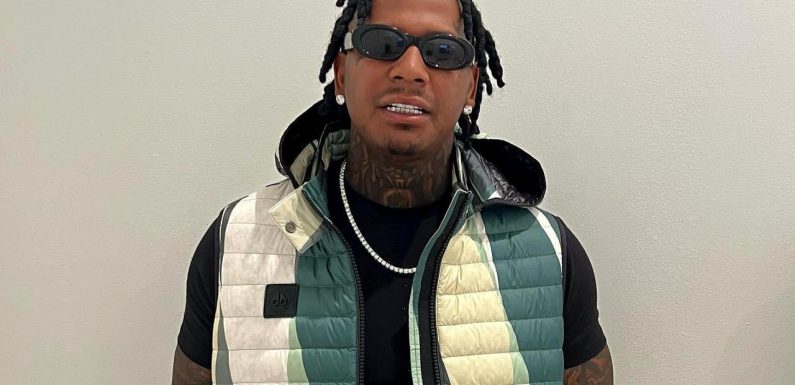 The Memphis rapper, whose real name is DeMario DeWayne White Jr., reveals that he gave Matt DiMarino $250 for every A an $100 for every B until he graduated.
AceShowbiz –Moneybagg Yo exactly knew how to make his photographer stay motivated during his study. Recently, the "Said Sum" rapper revealed that he gave a lot of cash to his photographer Matt DiMarino for making good grades at college.
Making use of Instagram Story, the 30-year-old hip-hop star shared a photo of his photographer from his graduation. Alongside the snap, he penned, "Told my cameraman @mattdedits every A u get is $250 and every B is $100 til he graduate. He been bussin me up every other week, $1500 bonuses. Congrats bro proud of U."
The post did not go unnoticed by Matt. Resharing Moneybagg's post on his own Instagram Story, he gushed, "Blessed to be able to grind. No days off."
The amount would not be a big issue for Moneybagg knowing his success in the music industry. In May last year, he got his first No. 1 album on Billboard 200 chart with his fourth studio LP, "A Gangsta's Pain".
Recently, Moneybagg, whose real name is DeMario DeWayne White Jr., treated his fans to some tracks like "See Wat I'm Sayin" and "Rocky Road" ft. Kodak Black. He also teamed up with DaBaby for an energetic song "Wig", which was given a music video treatment.
Taking over The Beauty Depot with his collaborator the Memphis native spits, "Ooh, I wish I would spend my hard-earned money on a b***h plane ticket and she don't wanna f**k/ I ain't know nice-a n***a, I ain't tryna ugh-ugh, I'ma get you a Uber, no truck."
"Told her, 'This ain't my house anyway, just a lil' feel safe' case a h*e try to pull back up," the boyfriend of Ari Fletcher continues. "Put another b***h on the first thing, smokin'/ Know a n***a had to keep some on tuck."
Source: Read Full Article