Finally! The first Monday in May has arrived, which means it's Met Gala time, baby! Also, we can finally see what co-chairs Harry Styles, Lady Gaga, and Serena Williams will wear to embody the "Camp: Notes on Fashion" theme. BTW, Vogue described the theme as "artifice and style and exaggeration." Well, alrighty then. Anyway, the theme is gonna be good, and just like every year, people are wondering what Rihanna, the official queen of the Gala, will wear. There's just one thing: Rihanna fans are convinced she's not even going this year. A travesty indeed!
Over the course of the week, the Navy has been in a meltdown, and fans are tweeting things like, "Listen, no offence [sic] to your faves but if Rihanna isn't going to the met gala then what's the point? Cancel it until next year," which is a fair statement, IMO. Others tweeted, "I don't think Rihanna is going to the met gala and I'm honestly stressed," and "so Rihanna ain't invited to the Met Gala? Do they not realise [sic] that she IS the Met Gala?"
Obviously we need to get to the bottom of this because I don't want to live in a world where Rihanna doesn't totally put everyone to shame tonight! So where did everyone get this info from? It's hard to tell, but five days ago the Evening Standard reported she wasn't confirmed to attend, so that could be the source of all this stress.
For what it's worth (a lot), the list for this event is always top secret, and Vogue and Anna Wintour haven't commented on if RiRi will be there. Rihanna is also all about her growing Fenty businesses on social media, so she hasn't updated anyone on if she's going or not. But herlatest post celebrated how her Fenty Beauty line will be hitting Boots stores in the UK this month, so she could be in some business meetings overseas right now for all we know. Honestly, this is my face right now at the thought of her not going tonight:
Let's take a walk down Met Gala memory lane and reminisce about Rihanna's greatest moments to get us through this tough time.
Remember that pink blush!?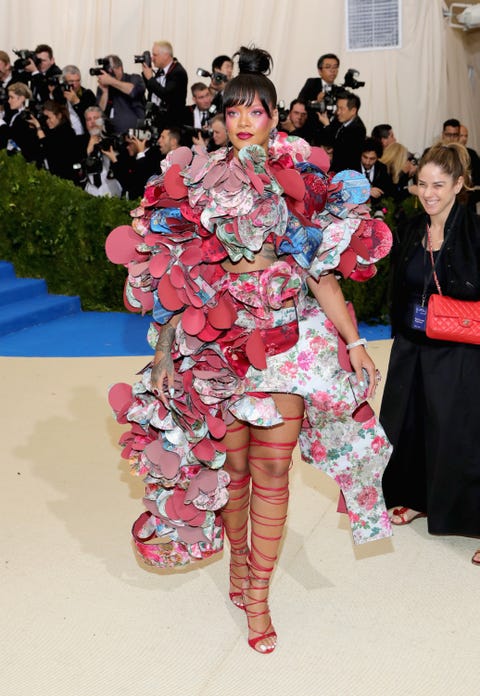 And that braid!?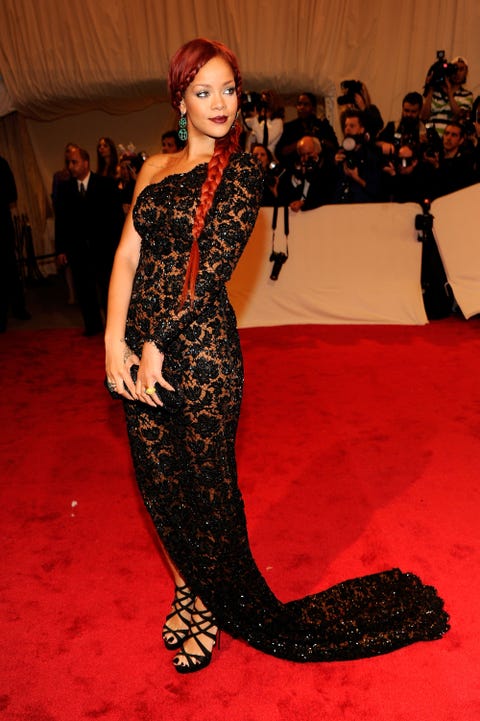 And that golden train!?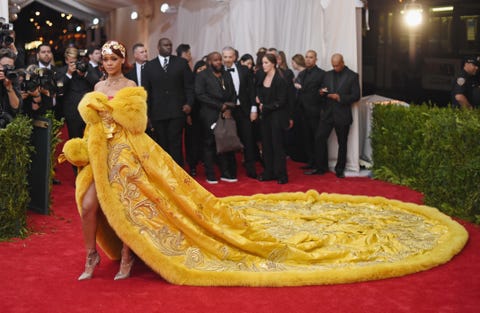 And that pope outfit!?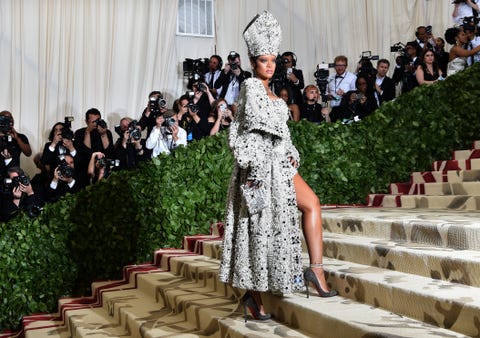 If Rihanna does end up missing one of her biggest night's of the year, let's just hope she's working one something even bigger and better. A new album perhaps!?
Source: Read Full Article