Prince Harry is about to head to England for the unveiling of Princess Diana's statue at Kensington Palace, which means everyone's in the mood to discuss the vibes in the royal family right now. And, apparently, they're best described as tense.
People reports that Prince Charles is having a hard time dealing with the fallout between Harry and the rest of the royals, with a friend saying he is "shellshocked by it all," and that "he is very hurt and upset."
You'd think Charles would use Harry's upcoming trip to the U.K. as an opportunity to mend fences, but apparently he's…leaving town instead? The Sun reports that Charles has no plans to see Harry when he returns to England, and is instead heading to Scotland.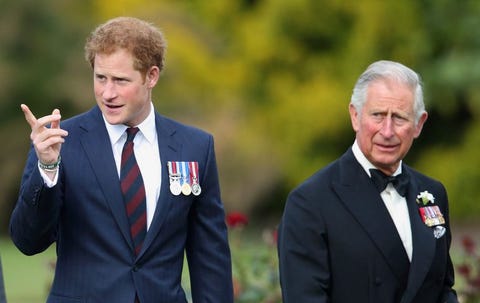 Meanwhile, another source told the outlet that William and Harry "will walk out together out of respect for their mom" at the statue unveiling, but have't really had a chance to chat things out.
The statue unveiling takes place on July 1, and Prince Harry is expected to attend by himself—with Duchess Meghan Markle staying in California with the couples' two young children.
You love all the deets on the royals. So do we! Let's overanalyze them together.
Source: Read Full Article