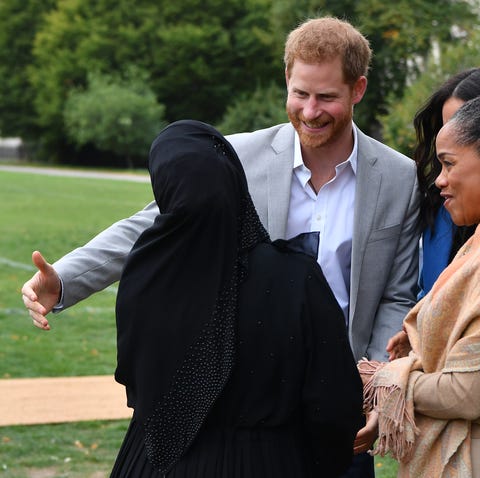 Prince Harry accompanied his wife Meghan Markle to the launch of her cookbook, Together: Our Community Cookbook at Kensington Palace today. While greeting Zahira Ghaswala, the coordinator of Hubb Community Kitchen, he had a cute and very relatable moment.
After Meghan's mother Doria Ragland gave a double-kiss to Ghaswala, Meghan introduced her to her husband. Harry went in for the double-cheek kiss, but Ghaswala stood still, leaving him awkwardly maneuvering around. Harry simply laughed off the incident, gave her an air kiss, and continued to be his adorable self.
Watch the moment below: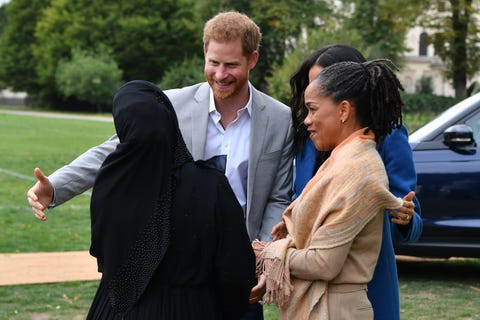 It's possible Harry was just being respectful of Ghaswala's religious traditions, as one Twitter user pointed out.
The women, whose recipes were included in the cookbook, joined the Duchess at Kensington Palace to prepare some of the dishes for guests.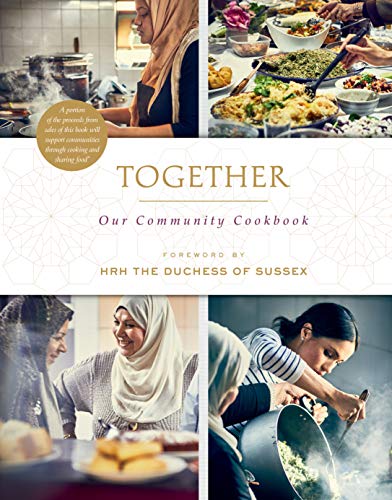 It is also the first time she has given a public speech as a royal.
"I had just recently moved to London, and I felt so immediately embraced by the women in the kitchen, their warmth, and their kindness, and also to be able to see, in this one small room, how multicultural it was," she said. "On a personal level, I feel so proud to live in a city that can have so much diversity. It's 12 countries represented in this one group of women. It's pretty outstanding."
Prince Harry watched proudly from the sidelines as Meghan addressed the crowd.
Source: Read Full Article