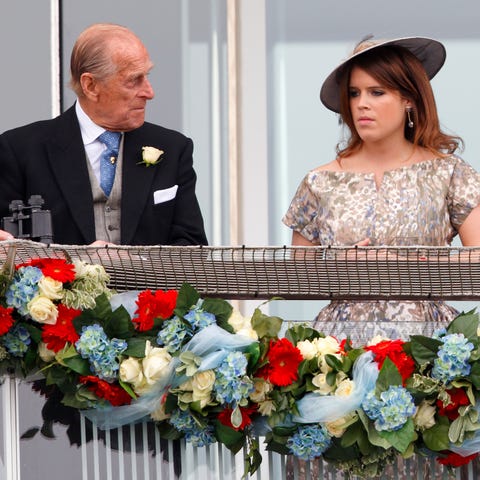 Update, 10/10: It's still unconfirmed if Princess Eugenie's grandfather, Prince Philip, will attend her wedding at Windsor Castle on Friday. The 97-year-old husband of Queen Elizabeth II is reportedly leaving the decision to the morning of the ceremony, sources told The Telegraph.
"Not unreasonably, when you consider his age, the Duke of Edinburgh will decide on the morning of the wedding if he's going to be there," a "well placed source" told the British publication. "He now very much operates on a 'wake up and see how I feel' basis."
There's even a possibility he'll skip the ceremony entirely, just like he and the sovereign did for Prince Louis' christening in July, the insider told The Telegraph.
Royal watchers will have to wait and see if the Prince shows up to Windsor Castle on Friday.
Original story, 7/28: Princess Eugenie's wedding to Jack Brooksbank will take place on October 12, 2018, and the majority of the British royal family is expected to attend. However, there's one person who might not make it to the nuptials, and that's Prince Philip.
According to a new report, Prince Philip might skip Princess Eugenie's wedding altogether, and his reason is sort of relatable. According to People, Prince Philip makes his own rules, including whether or not he attends important family events, as he has officially retired from his royal duties. Notably, both the Queen and Prince Philip were recently unable to attend Prince Louis' christening.
As an insider tells the publication: "He does what he wants." While his attitude is my own personal mantra, it's worth noting that Prince Philip made it to Prince Harry and Meghan Markle's wedding in May 2018—would he really miss the marriage of one of his other grandchildren?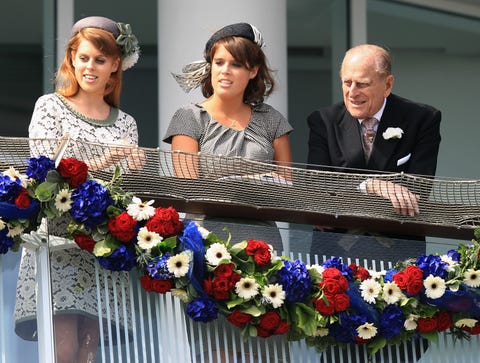 The "insider" tells People that some family drama may also keep Prince Philip away from Eugenie's big day. As the source reveals, "He made a supreme effort for Harry. I would be very surprised if he did go, because he is so estranged from Fergie. I think he will decide at the 99th hour." Fergie is, of course, Sarah Ferguson, the Duchess of York, and mother of the bride.
While Prince Philip is estranged from his son, Prince Andrew's, former wife, it's possible that he will overlook this for the sake of his granddaughter.
A royal source also allegedly revealed to People that the location of the wedding is incredibly important to the bride: "Eugenie is local to the area and spent a lot of her life in Windsor."
Source: Read Full Article