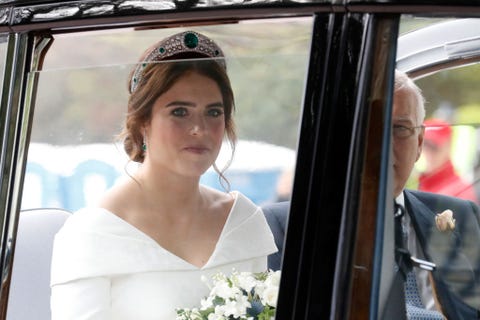 Princess Eugenie looked every bit a princess bride at her wedding to Jack Brooksbank at Windsor Castle on October 12. Her makeup was utter perfection—natural but still visible, with a bold flush, pronounced brows, and a soft pink lipstick.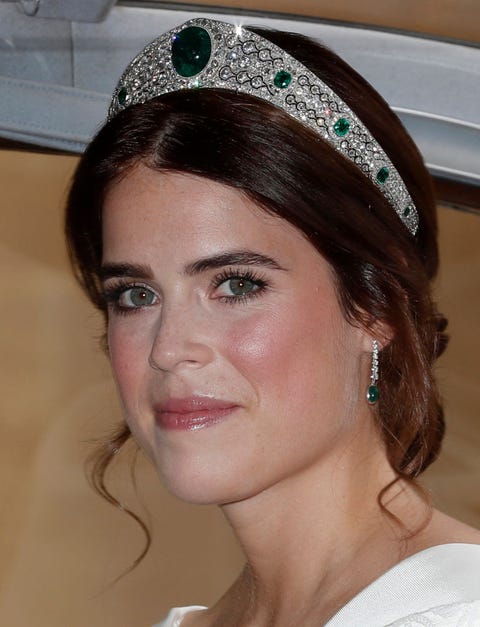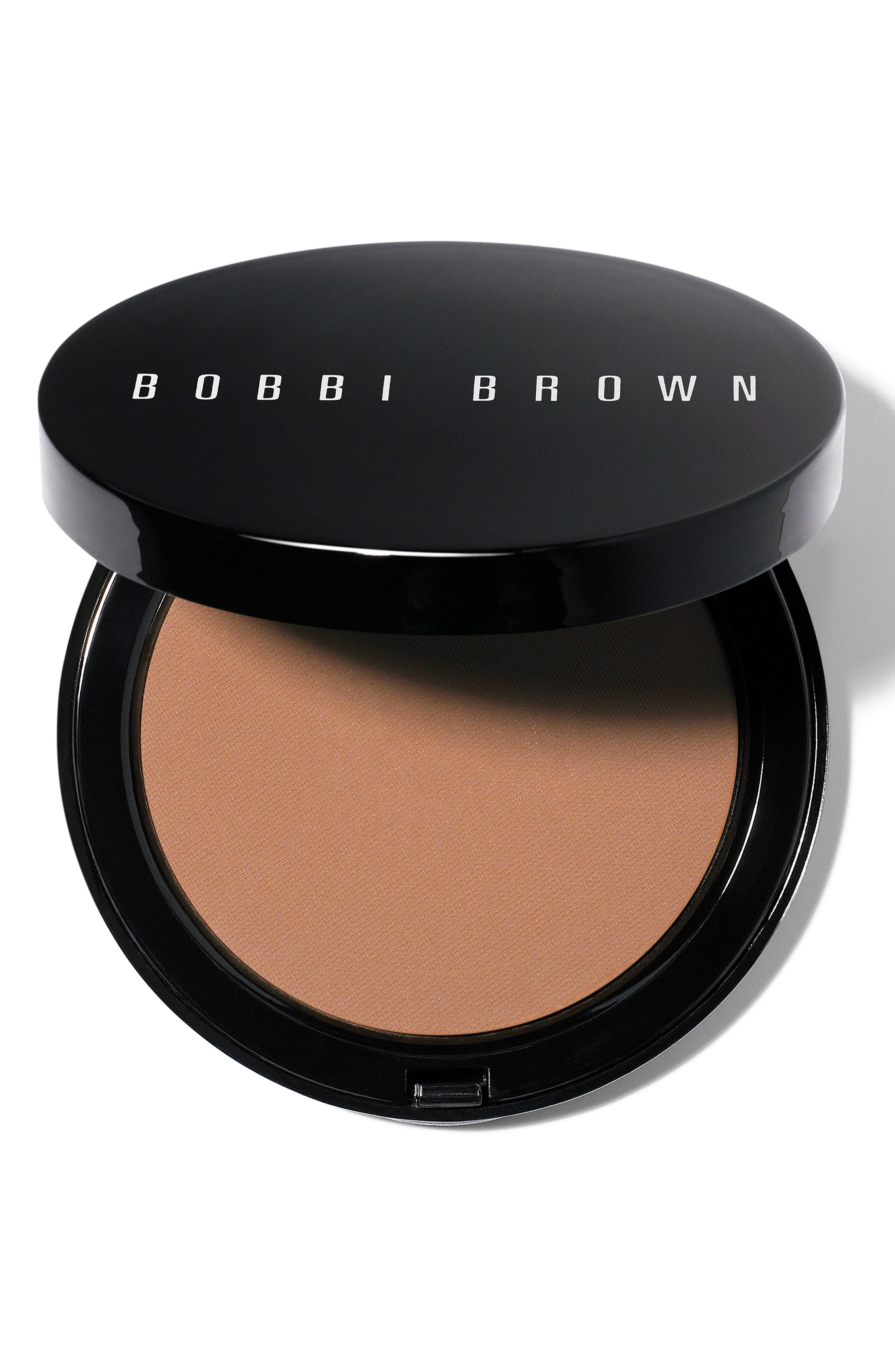 The Princess wore a sheer layer of foundation, with a rosy blush swept high across her cheekbones. Her eyelashes and brows were the real star. Each lash was glossy, fluttery, black, and perfectly separated. Her brows were bold but not too strong, filled-in with what looks like brow powder. She chose a sheer pink lipstick with a layer of gloss for added shine.
Eugenie has long been a fan of bold eye makeup, often choosing to wear smoky black eyeliner for various royal events. But she balances out the look by choosing a soft pink blush and light lipstick–she is a royal, after all.
She previously told Harper's BAZAAR back in 2016 that she's a huge fan of Charlotte Tilbury and Bobbi Brown makeup. "I do my makeup in the car," she said when recalling a typical day in her life. "I'm really good at doing it on the move! I use Charlotte Tilbury and Bobbi Brown—Charlotte's mascara and Bobbi Brown bronzer. They are geniuses."
A source told BAZAAR.com that the Princess's makeup might have been all Bobbi Brown for her big day, by pro and artistry manager for Bobbi Brown UK, Hannah Martin. We reached out to Martin for comment.
View this post on Instagram
The dress! ? #PrincessEugenie of York wears a custom gown by @peterpilotto. Link in bio for all the details #royalwedding2
A post shared by Harper's BAZAAR (@harpersbazaarus) on
When Princess Eugenie's now cousin Meghan Markle was married at the same location back in May, she chose makeup artist and close friend Daniel Martin to do her makeup for her nuptials. "I've had a lot of moms reach out to me thanking me about showing their daughter that they don't need to wear as much makeup as they do," Martin told BAZAAR.com.
"They came after me on my Instagram about why she didn't have enough makeup on. She was a working actress—she had red carpet moments, she had those big events. For her, the wedding was more about her and her new husband, it wasn't about the presentation of being in a royal wedding. She just wanted to feel like herself."
You can watch the live stream and full recap of the royal wedding here:
Source: Read Full Article