New York City and Sarah Jessica Parker go together like PB & J, and although we always have our beloved Sex and the City reruns to bring us glamour shots of SJP running through the streets in designer heels, it's hard to believe that Carrie Bradshaw wouldn't have felt frustrated with the city as she grew older. Luckily, proving that she can relate to New Yorkers of all ages, Parker has a new movie set in the Big Apple for a more world-weary audience. Sarah Jessica Parker's Here and Now is the perfect NYC movie for anyone missing Carrie's quips about life, but brace yourselves for a slightly more jaded viewpoint.
After premiering at the Tribeca Film Festival earlier this year, Here and Now will hit theaters and video-on-demand services on Nov. 9, and it isn't quite the starry-eyed vision of New York that many movies resort to. Parker stars as Vivienne, a singer-songwriter who treks around the city for a day after receiving a devastating medical diagnosis. With her career in jeopardy, Vivienne enlists the help of her mother (Jacqueline Bisset) and ex-husband (Simon Baker) to "make peace with the city around her." According to The Wrap, the cast also includes Common, Taylor Kinney, and Renee Zellweger.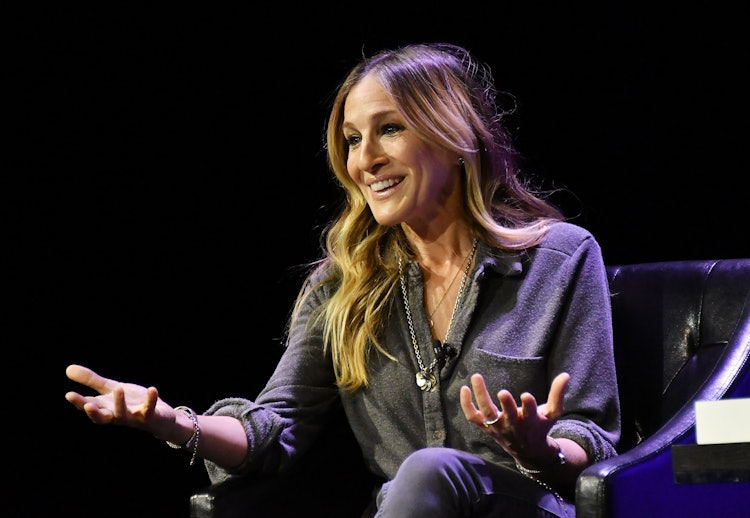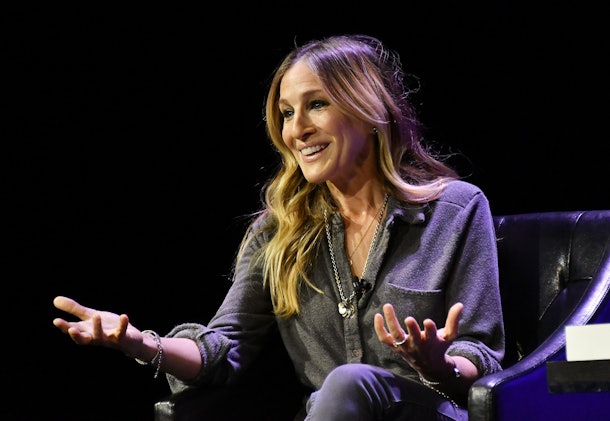 A Here and Now trailer has yet to be released, but aside from Parker starring in a more skeptical role, the film also marks the feature debut for director Fabien Constant. Constant told The Wrap about the film's meaning, saying:
Originally announced with the title Blue Night, Here and Now hints at a darker insight into New York and Parker's character. A film clip found on YouTube starts off quite similarly to Sex and the City, focusing on Vivienne's stylish high heels before panning up to her face. In the scene Vivienne wanders through Midtown Manhattan, plugged into her earbuds and seemingly contemplating a jump off a tall building.
Joining an ensemble cast that Vivienne encounters throughout her day, Parker spoke to Entertainment Weekly about the film ahead of its Tribeca premiere, saying:
Parker also sang in the film, so if you think Sex and the City needed more karaoke scenes, look at this as a much less fun singalong.
It's not another Sex and the City movie, but let's be honest: Carrie Bradshaw was living in quite the privileged, sunny bubble. Here and Now sounds like a brutally realistic take on growing older and analyzing how a place affects your life, and Carrie probably could have used a story like this.
Here and Now is in theaters on Nov. 9, 2018.
Source: Read Full Article