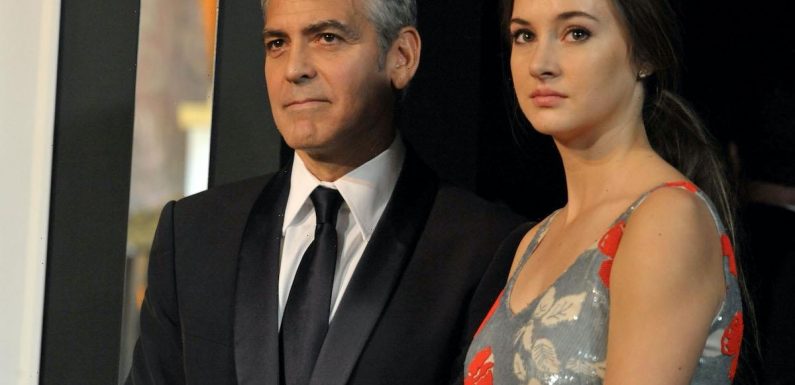 Though she may not seem like one, Shailene Woodley was a child actor. She cut her teeth in the entertainment industry at a very young age. As her career blossomed she had the opportunity to work with some of the biggest names in Hollywood. Woodley has shared the screen with everyone from Meryl Streep to Nicole Kidman. However, she seems to have a special fondness for George Clooney.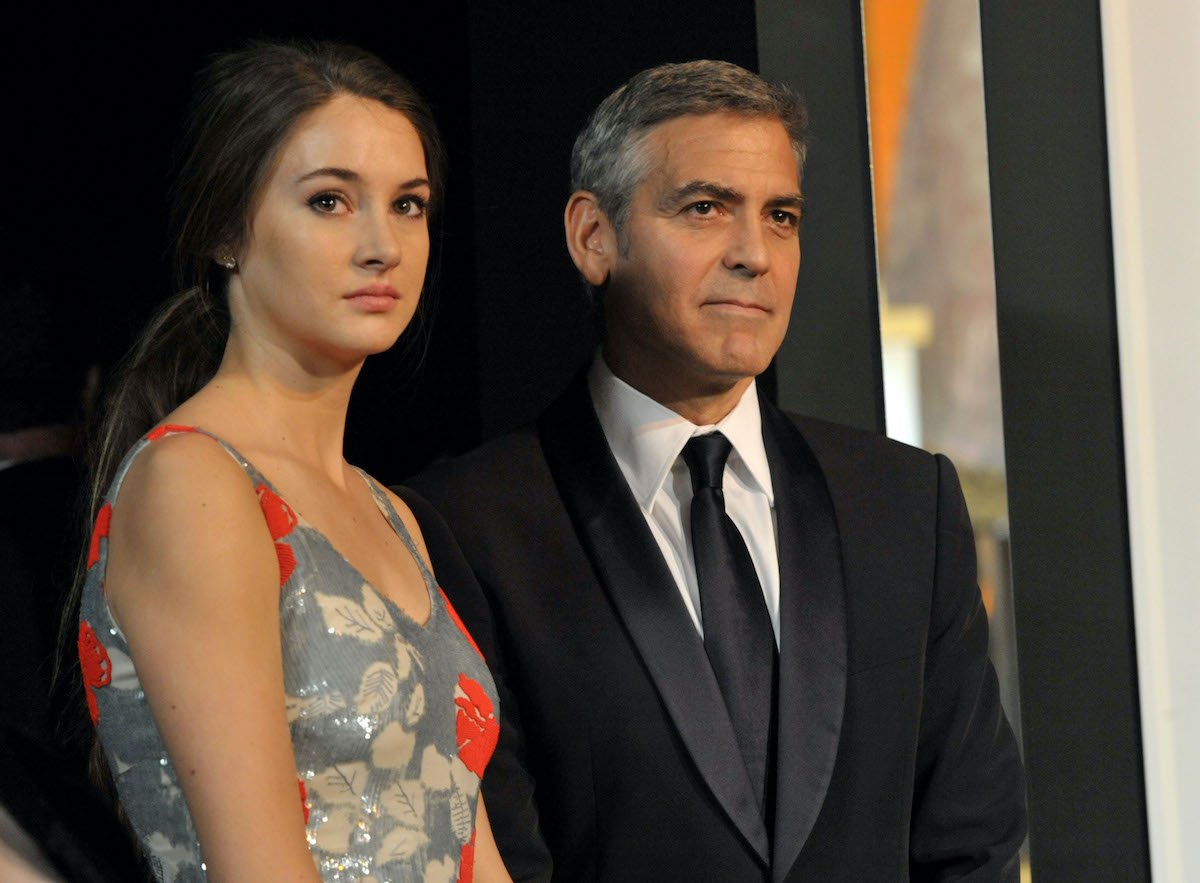 Shailene Woodley and George Clooney met on set of 'The Decendants'
Many actors dream of working with someone as accomplished as Clooney. Woodley, however, had the opportunity to work with the Ocean's Eleven star very early on in her career. At 18, she was cast alongside Clooney in the film The Descendants. As a young actor, Woodley truly looked up to Clooney. And, when she met him, he lived up to her expectations of him.
'The Last Letter from Your Lover' star calls Clooney and angel
In an interview with Vanity Fair, Woodley got candid about Clooney. Though the Up in the Air actor maintains an air of mystery in the media, on set he couldn't be more different. Woodley recalls being in awe of how open Clooney was, not just to her but to everyone on set.
"George Clooney has been such an angel in my life for so many reasons," Woodley shared. "At 18 years old, on my first movie set, he reaffirmed everything that I thought I knew, and he just—he was it. Like he was the expression of being open. And, I mean, he knew every single person's name on set, and he hung out with the truck drivers more than he probably hung out with the actors. There was something major for me in recognizing that and then working with other actors who were friendly and nice, but who aren't as open."
Woodley is also close with Kate Winslet thanks to the 'Divergent' movies
Though actors with temperaments like Clooney were rarer for Woodley to experience, she did manage to stumble into someone else who had a similar ethos. In the Divergent movies, the Endings, Beginnings actor had the opportunity to work with Kate Winslet. Though they portrayed adversaries on screen, they became fast friends in real life. In fact, Woodley developed a penchant for calling Winslet (sometimes in the middle of the night) for life advice.
As Woodley got to know Winslet, she realized that the Mare of Eastown actor reminded her of Clooney in some ways. Winslet had the same sense of openness that Woodley admired in Clooney. And, like Clooney, she didn't feel the need to relish the fact that she is one of the most respected actors in Hollywood.
Winslet reminds Woodley of Clooney
"She reminds me of like George [Clooney] in that way—like first time you meet, just a hug," Woodley shared about Winslet. "And she loves to be on a movie set, and I've worked with some actors who don't, and it's—you're like, why are you acting? It makes no sense. She just loves the whole process of it, which I wasn't really expecting because it's very rare that you, like, meet somebody who's been in it forever and who still has that kind of enthusiasm. Her trailer is bigger than everyone else's, and she literally was like, 'I am mortified and never went in it.' She's like, 'P.S., in my contract it wasn't like that and they did it anyway.'"
Clearly, Woodley has been able to establish some cool relationships in Hollywood. Having worked with so many talented people before she even turned 30 has likely helped her become a stronger actor also. We're sure her loyal fans can't wait to see what's next from her.
Source: Read Full Article