Shawn Mendes wants the rumor mill to give it a rest already!
On Wednesday, the Stitches singer was interviewed by TMZ at LAX airport where he delivered a direct message to all the skeptics out there who question his relationship with Camila Cabello: their love is 100 percent real!
After the couple debuted their joint single, Señorita (and started dating shortly later) many people suspected their newfound romance was a fake, publicity stunt to make 'em both look good. Us, included!
The criticism isn't without merit, though, as the former Fifth Harmony star just so happened to end her year-long relationship with dating and life coach Matthew Hussey in June around the same time her track with Shawn began to climb the charts. Then came all those Shawmila sightings across the country. Coincidence, or…??
Well, it sounds like Shawn heard all the noise about his love life and shut it down during the impromptu interview. When asked point-blank about Cabello, he said:
"We're definitely not a publicity stunt."
Okay, we hear you!
The I Know What You Did Last Summer crooner also offered some clarity about that over-the-top make out video he and his girlfriend posted on Instagram. You know, the one where they practically gnawed each other's faces off?! LOLz.
As we suspected, the clip was all in good fun as the 21-year-old noted, "It's a little bit of a joke, yeah."
But, wait. There's more!
We tip our hat to the interviewer who kept the juicy questions coming and asked if Mendes had met his girlfriend's parents yet. As it turns out, the answer is yes and they've all apparently been acquainted "for a long time."
However, the artist declined to comment on whether the pair has uttered those three little words (ILY) to each other yet. C'mon, really?!
It seems like he was trying to be a gentleman about something so personal, but honestly, Camila already beat him to it!
The starlet had no problem admitting how much she loves her man when she sat down with E! News at Elle's Women in Music event at Fashion Week. Speaking of her pop star boyfriend, she said:
"I love him with all my heart and always have. We've known each other for a really long time… We've always been there for each other. I think we drifted because we weren't hanging out as as much. It was fun to be able to reconnect and hang out again."
Awwww!
Time will tell if these two are end game, but they're certainly enjoying each other's company right now.
After catching up with Shawn at the airport, paparazzi spotted the couple (see HERE) shopping early for Halloween costumes in West Hollywood. We can't wait to see the finished look!!
Thoughts on all this Shawmilla tea, Perezcious readers? Let us know in the comments (below)!
Related Posts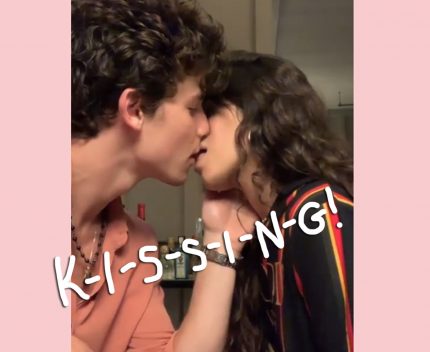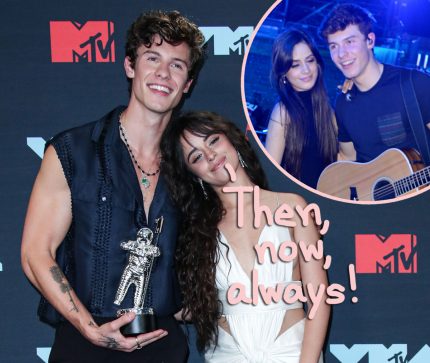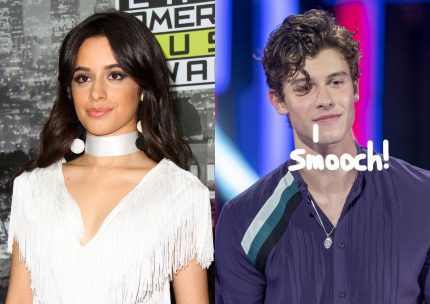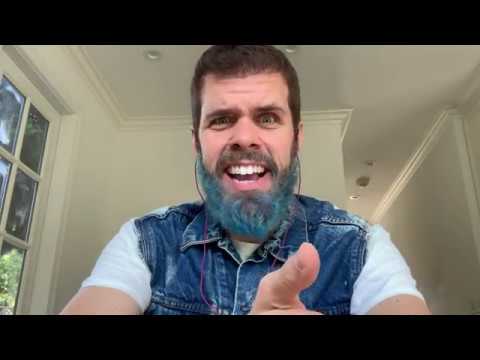 Source: Read Full Article