The chip shop faced fierce backlash after claiming their pizza crust was thinner than her
A Fish and Chip shop which branded Victoria Beckham an 'anorexic fashion icon' to advertise their pizza has been forced to remove the images after fierce backlash.
The former Spice Girl threatened to take legal action against the small takeaway restaurant in North Tyneside after they mocked her figure in an advertising campaign.
Read: All the Latest Celebrity News  
Sidhu Golden Fish and Chips plastered the slogan on the back of their pizza delivery van which shows a skeletal caricature of Victoria wearing a sash which reads 'Anorexic Fashion Icon'.
It then states: 'Our new Victoria Beckham thin crust only 2mm thin.'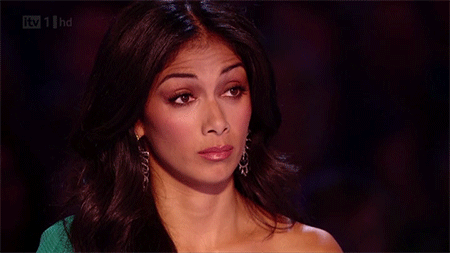 And understandably 43-year-old Vic was furious with the message, with her spokesperson branding the advert 'thoughtless' and 'inappropriate'.
More: Brooklyn Beckham has got ANOTHER tattoo – and it's a sweet tribute to mum Victoria
'It is highly inappropriate to trivialise such a disorder, and defamatory to be so thoughtless with a person's reputation in this way,' a statement on behalf of Victoria read.

'Sadly this is now a legal matter.'
And after Seed anorexia charity slammed the images saying it 'promotes eating disorders' the company was forced to remove the advert from their vans.
Writing on their official Facebook page on Tuesday evening, the management insisted they 'have had no official complaint from Mrs Beckham or her legal team' but have taken action because 'the last thing we would have wanted' is to hurt anyone.
Its Gone! As of 5:15pm Tuesday Aug 2017, we have had no official complaint from Mrs Beckham or her legal team. But as a…

Posted by The Chip Shop also apologised to the mum-of-four directly on Twitter, writing: 'Hi we would like to appologise if we caused any genuine hurt by using your name on our pizza van.no harm was meant x'.

@victoriabeckham hi we would like to appologise if we caused any genuine hurt by using your name on our pizza van.no harm was meant x

— Sidhu Fish and Chips (@sidhunortheast) August 8, 2017

Before taking down the controversial advert, chippy manager Soni Sidhu insisted he understood the seriousness of anorexia as he has battled his own mental illness.

'As the manger and on the behalf of all our staff and owners I would like to state we recognise how serious eating disorders are and would never make light the seriousness of people with eating disorders', the 32-year-old said.


'We would like our customers and all people in general to take our advertising in context. We are not a fly by night business trying to make a quick buck. Anorexia and any mental illness are very serious.'

However, the business owner also stated that his loyal customers were 'sensible enough to realise' that the advert wasn't meant to offend.

Source: http://www.celebsnow.co.uk/celebrity-news/victoria-beckham-3-688266