If you haven't heard the latest news about the Taylor Swift/Kanye West feud, then sit down and get comfortable, cause there is a lot to sift through here.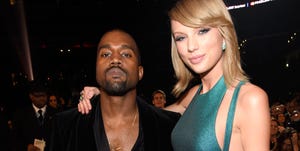 We first have to think back to four years ago, when Kanye released his hit song "Famous." Taylor spoke out about the song, saying that she was upset that Kanye called her a "bitch" in it, while Kim Kardashian and Kanye said that Taylor approved the song before it was released. Kim also shared a few snippets from Taylor and Kanye's call about the song on Snapchat, which most people assumed meant that Kim was telling the truth.
Until today, that is, when more of that phone call was leaked. A video of the conversation popped up on the internet, and it looks like while Taylor said she was okay with Kanye's line "I feel like me and Taylor might still have sex," she didn't know about the line "I made that bitch famous"—or at least, the clips from Kim's Snapchat were from that part of the conversation, and there's no proof (that we know of) that Taylor knew about the "bitch" lyric.
Well, as you can imagine, Swifties are going wild over these developments, and have taken to attacking Kim on Instagram. A few hours ago Kim posted a photo with Saint, and her comments have been flooded with people calling Kim out for her Snapchat editing. They say things like:
Yikes!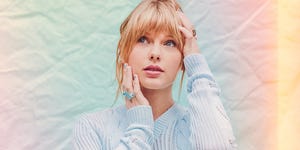 Source: Read Full Article