Taylor Swift's Love Story has come true!
According to a People source on Wednesday, the Shake It Off singer has found the one in boyfriend Joe Alwyn!
The insider exclaimed:
"Taylor really got lucky to meet Joe, and she is the first one to say it… Joe really is one of a kind."
Additionally, the musician and the actor — who went public with their relationship in the spring of 2017 after several months of dating — greatly benefited from keeping their fling on the down-low.
"Keeping it private from the beginning really helped their relationship… They were able to get to know each other in peace."
Apparently, "their personalities are very compatible, and they're respectful of each other's careers."
While the 28-year-old thespian supported Swift on her Reputation World Tour, the 29-year-old songwriter stood by Alwyn at the Golden Globes, BAFTAs, and Oscars where his film, The Favourite, was honored.
Another insider said "Joe and Taylor are so sweet together," adding that he "is such a gentleman and is very attentive."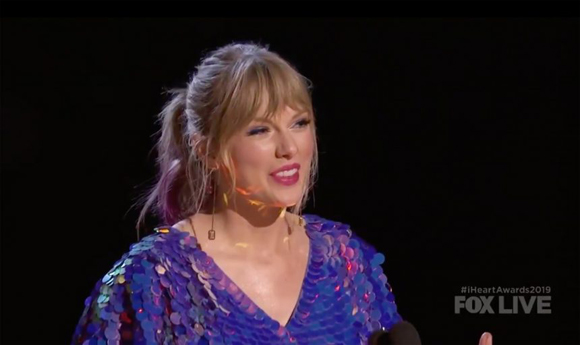 Though the lovebirds constantly travel from Alwyn's native U.K. and Swift's L.A. and N.Y.C. homes, "they've found a lifestyle that makes their relationship easy and strong."
Overall:
"They have a very special relationship. Joe adores Taylor."
Speaking of her world tour, Swift recently accepted the trophy for "Tour of the Year" at the 2019 iHeartRadio Music Awards.
In her speech, Taylor gave a special shoutout to her haters who thought her live extravaganza would be a "flop"!
She exclaimed:
"So, I think one of the most wonderful things about the way that this whole tour turned out is that for like the entire six months leading up to the first show of this tour, every headline that I read about the tour was, 'This is going to be a massive failure. This is going to be a flop tour'… And it really did wonders for my self-esteem. It was really great to hear people saying that I was going to be playing to nearly empty stadiums.'"
Of course, the spectacle was anything but a bust, as it set a new record for the highest-grossing U.S. tour in history.
At the end of her address, Swift promised fans that "there is new music" coming soon!
We can't wait for her seventh album!
Source: Read Full Article