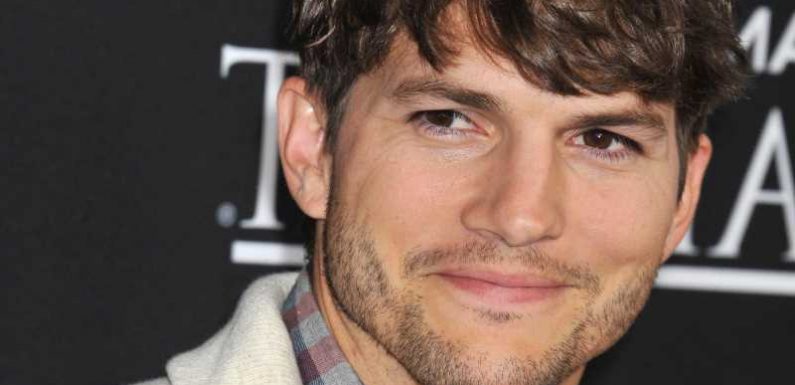 Once upon a time, Meghan Markle was a little known Hollywood actress who kept working, but didn't truly make a name for herself. Then, she fell in love with and married Prince Harry, becoming one of the most famous women in the world even when she and her prince left their royal duties in England to live the Southern California life. 
Still a Duchess even in America, the former actress is now a wife and mother of two, having given birth to her second child, named Lilibet Diana, with Harry, in June 2021.
Still, the Duchess of Sussex had quite a run in Hollywood before the Duke changed her life forever. She was a regular on the television series "Suits" from 2011 to 2018 after beginning her television career as a teen with a bit part on the classic sitcom "Married With Children." In between both those roles was a character named Natalie in a little known 2005 Ashton Kutcher romantic comedy called "A Lot Like Love" (via IMDb).
Blink and you'll miss Meghan's cameo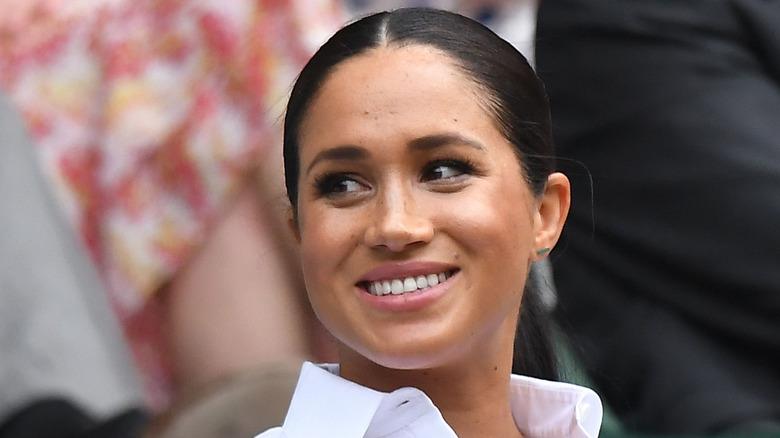 "A Lot Like Love" starred Ashton Kutcher and Amanda Peet as Oliver and Emily, two people who meet on a plane and feel an instant connection, but who do not get together immediately. Their lives take them in different directions, but somehow they keep meeting again and become friends. However, neither of them wants to take things to the next level at the wrong time and might miss their chance at love with one another, according to Rotten Tomatoes. 
Meghan Markle appears in that airplane scene, but very briefly. Kal Penn also appears in the film. Markle does get to sit with the big names in her scene, but if you turn your head for a minute, you'd never know it. According to The Hollywood Reporter, her character does have a name, Natalie, but she is credited as "Hot Girl" and sits next to Kutcher's character Oliver, but has a good time flirting with Penn's character, Jeeter.
With Markle being back in her native California and she and Prince Harry signing a Netflix production deal in September of 2020 (via The New York Times), will we see Markle appear in front of the camera again? While there's been no word of a definite return to acting, anything can happen in Hollywood (and often does).
Source: Read Full Article