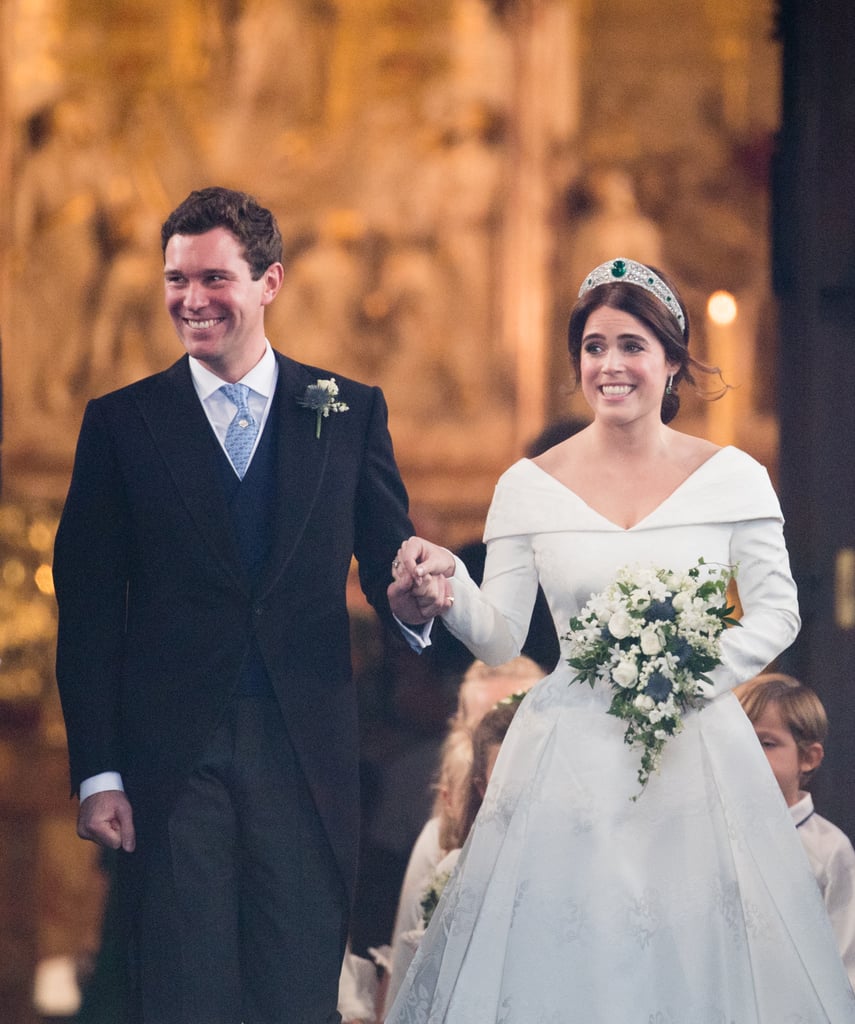 Princess Eugenie and Jack Brooksbank tied the knot at Windsor's St. George's Chapel on Oct. 12. Now that they are officially married, Eugenie has the option of either keeping her royal title or giving it up and becoming Lady Eugenie. But what about Jack? Did the wine merchant get a fancy royal title, just like Meghan Markle did when she married Prince Harry?
Well, actually no. There hasn't been any announcement so far that states Jack received any sort of royal title, so he'll simply remain Mr. Brooksbank. "There is no precedent for giving a peerage to the commoner husband of a princess on the wedding day," royal historian Marlene Koenig previously told Town and Country.
Back in 2016, there were reports that Eugenie's dad, Prince Andrew, had asked the queen to grant his daughters' future husbands earldoms, but he immediately shot the rumors down. "It is complete fabrication to suggest I have asked for any future husbands of the Princesses to have titles," Andrew said in an official statement. "As a father, my wish for my daughters is for them to be modern working young women, who happen to be Members of the Royal Family, and I am delighted to see them building their careers."
Even though Jack didn't get a royal title, he still got to marry the love of his life, and that's worth a whole lot more than any title.
Source: Read Full Article