Today might as well be a national holiday because it is True Thompson's first birthday. So far, the budding Good American model has secured a Fendi gift basket, a bunch of donuts with her face all over them, and lengthy Instagram captions from her family. Speaking of, True's dad Tristan Thompson just posted an Instagram in honor of his baby girl's b-day, and Khloé Kardashian promptly one-upped him.
Tristan, who keeps pretty quiet on social media when it comes to his family, posted some pictures of him holding True when she was a newborn, them taking selfies, and True playing in a cotton-candy-colored ball pit. He captioned the post, "True-ly Perfect
My baby girl is one today. Man time goes by soo fast but i'm loving every minute of it. Can't wait for us to sit home all day and watch lion king and paw patrol lol." Cute, right?
And within a matter of 10 minutes, Khloé continued her daylong celebration of True and shared all these photos of her daughter surrounded by giant pink heart-shaped balloons. Seriously, there were so many balloons that you could barely see True in some of the pictures. Khloé, who is just as into puns as her ex-mans, wrote, "Happy birthday my sweet True!! You are my ultimate True love! I am honored and so thankful to be your mommy! Today and until the end of time, I love you!! We have forever."
Okay, let the record show that Khloé just raised the bar so high for birthdays that even her followers are noticing. One of them even compared her post to Tristan's and wrote, "Too bad all of Tristan's pictures for her birthday are from months ago." Yikes.
Honestly, as long as True enjoys her day and the adults get to take Insta photos with all those balloons, that's all that matters.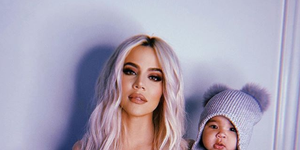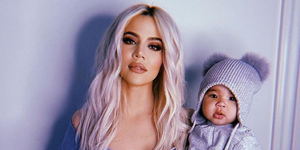 Source: Read Full Article