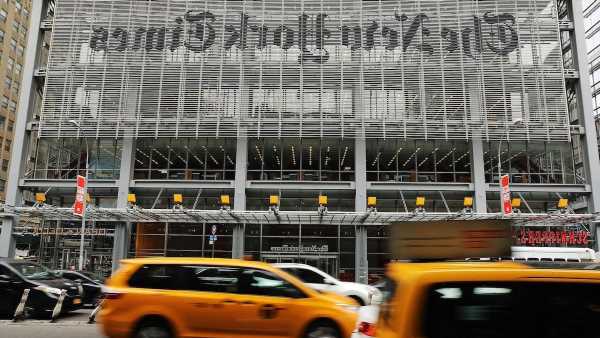 The deal will provide yearlong visas for foreign journalists that can be renewed annually
Spencer Platt / Getty Images
The United States and China on Tuesday agreed to ease restrictions on foreign journalists in both countries.
China had been expelling some American journalists during the Trump administration in the last year. Under this agreement following President Biden and President Xi Jinping's meeting, three news organizations, which include The Wall Street Journal, The Washington Post and The New York Times, will be allowed to send their journalists to China.
It did not specify whether the correspondents previously expelled would be able to return for work, according to The New York Times.
"We are gratified their correspondents will be able to return to the PRC to continue their important work," the State Department said in a statement to The New York Times, referring to the People's Republic of China. "We welcome this progress but see it simply as initial steps."
The U.S. has limited visas for Chinese journalists for 90 days. As part of the deal, it will provide yearlong visas for foreign journalists that can be renewed every year. Both countries have agreed to ease the process for journalists to go between the U.S. and China after months of negotiations, according to officials.
After China expelled journalists of those three news organizations, former President Trump had responded in May by restricting Chinese journalists to visas for 90 days working in the U.S.
The three newspapers were part of the expulsions by China last March, and it remains unclear whether these negotiations will reverse those actions. It's been a controversial matter especially when it comes to journalists covering the Chinese government and businesses.
Source: Read Full Article