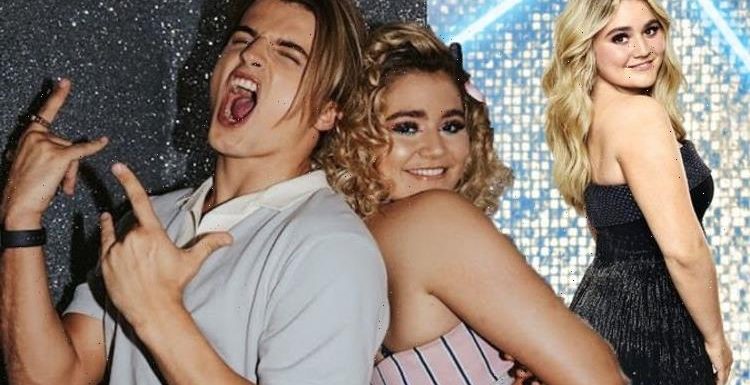 Strictly: Tilly Ramsay calls Nikita Kuzmin 'cute' during training
We use your sign-up to provide content in ways you've consented to and to improve our understanding of you. This may include adverts from us and 3rd parties based on our understanding. You can unsubscribe at any time. More info
Nikita Kuzmin, 23, has opened up about romance rumours with his Strictly partner Tilly Ramsay, 19. The Strictly couple will be dancing the Tango this evening to Kings and Queens.
We're just laughing about it, it's nothing serious.

Nikita Kuzmin
Since the start of Strictly Come Dancing this year, speculation has been rife over whether Tilly and Nikita have started a relationship.
Nikita has spoken to the Metro about these rumours, telling them the pair are just "best friends".
He said: "We're just laughing about it, it's nothing serious.
"Tilly and me – I don't know how Strictly managed to make such a perfect partnership because we're just like two best friends having to dance together."
He said the rumours could have started as the pair "just go so well together".
Nikita continued: "I trust Tilly that she's going to be amazing and Tilly trusts me completely [with] whatever I say, whatever I'm trying to teach her.
"It's all about trust – trust and friendship."
Tilly agreed with the Strictly professional, saying "absolutely".
Speaking on The One Show earlier this week, Tilly told BBC viewers that it had been "a tough week" preparing for tonight's show.
Explaining how her week had been going to Gethin Jones, Tilly explained: "It's actually been a really tough week.
"I think this mood for me does not come naturally.
"I love the dances where we can smile and laugh with each other."
She told Gethin that she started laughing in one of this week's rehearsals and Nikita had a go at her.
Tilly said: "I started off giggling at the start of the Tango on day one of rehearsals, and Nikita was just like, 'This cannot happen'.
"So it's been a tough week, but it is a very rewarding feeling on Friday when you're doing your camera blocks, and you run the number through."
On last week's show, Tilly took third place on the scoreboard with the Cha Cha dresses as Frankenstein's bride.
The dancing duo performed the Latin dance to Spooky Movies by Gary Paxton as they took to the dancefloor.
They impressed the judges with their dance and scored an amazing 35 points, leaving them third on the leaderboard.
Strictly Come Dancing continues tonight at 6.45pm on BBC One.
Source: Read Full Article