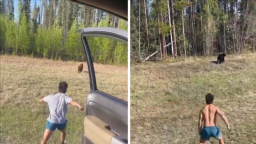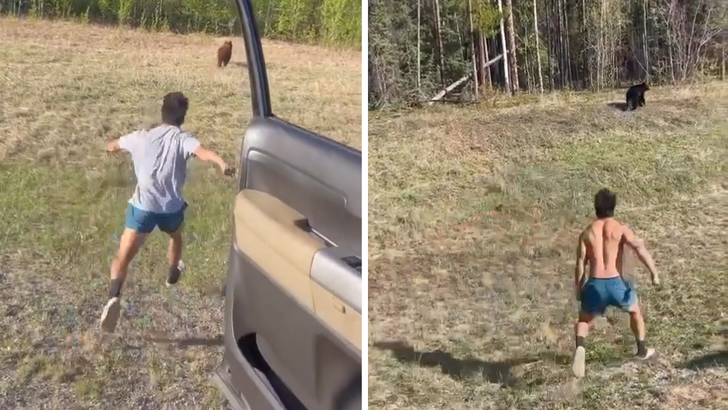 A tourist at Yellowstone National Park could find himself in jail, and it's all because of some videos of him running up to bears … which park officials say is against the law.
Yellowstone rangers are reportedly on the hunt for the tourist, who is going viral for all the wrong reasons. The social media clip shows him hopping out of his car and charging at a bear, at least twice … grunting, growling and barking at the wild animal.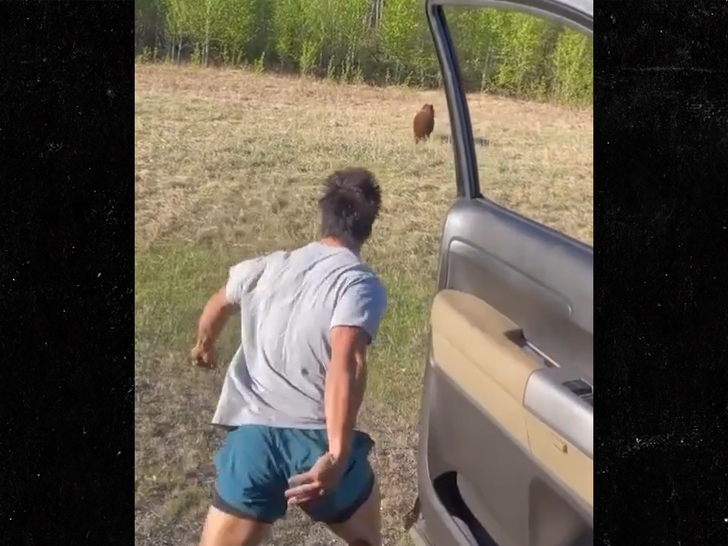 In the footage, posted to an Instagram account dedicated to shaming Yellowstone tourists, the bear books it away from the tourist … running off into the woods. The man then turns back to the camera, ripping his shirt off and flexing.
Yellowstone officials have seen the video and say they're investigating … telling Cowboy State Daily the man could face criminal charges for disturbing wildlife, disorderly conduct and approaching wildlife.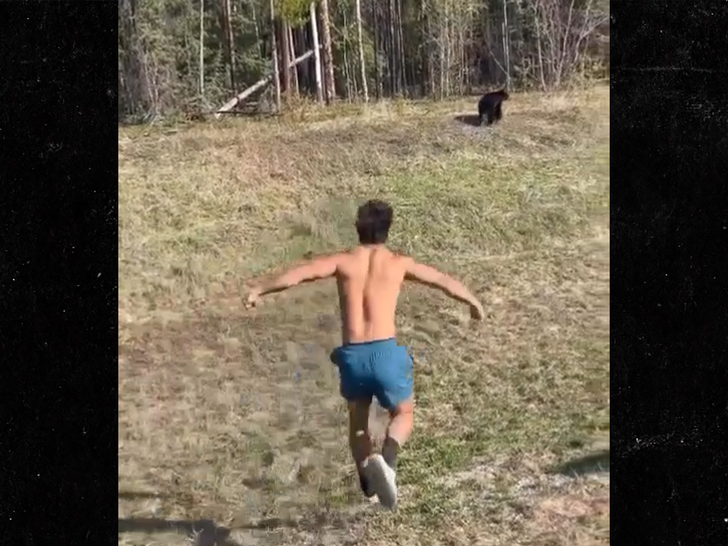 Remember … the National Park Service has strict rules in place at Yellowstone, where visitors are required to stay at least 100 yards away from bears and other animals.
Yellowstone officials also say the man could be fined $5,000 and thrown in jail for up to 6 months if convicted on the misdemeanor charge.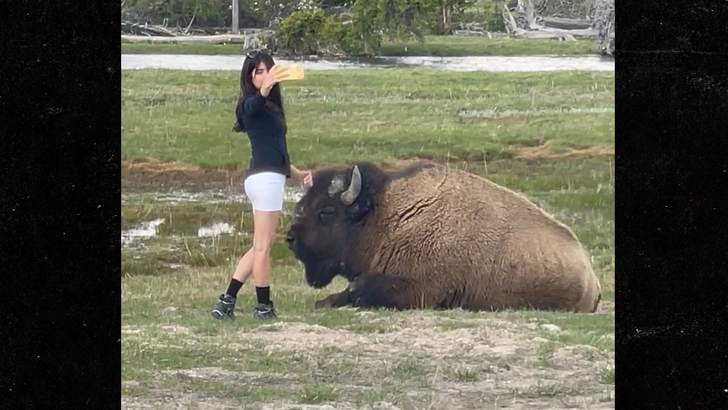 The bear-bothering man is not alone … the National Park Service recently said tourists, in general, are getting too close to wild animals at Yellowstone, and the feds are pleading with folks to maintain their distance.
Source: Read Full Article