She's finally engaged and she looked gorgeous while becoming so! The Bachelorette Becca Kufrin wore a white dress to the season finale during which she got engaged to Garrett Yrigoyen aka the luckiest guy in the reality TV universe ATM.
The deep-dipping, halter neck, and detailed finale gown was bridal-like and incredibly similar to the cream-colored, beaded, and high halter neck frock that Kufrin wore during the premiere. That's not surprising, since both dresses were designed by Randi Rahm, who dressed Kufrin for much of the buzzed-about and fashionable season and has worked on the show for 15 years. As PEOPLE reports, Kufrin wore 15 couture pieces by the designer during her run on The Bachelorette.
Ultimately, Kufrin wowed The Bachelor and The Bachelorette Nations with the white dresses that bookended her season. They represented fashion continuity and were the connective tissue between the beginning and the end of her televised journey to romance. The dress colors also nod to her future. Her clothing choices captured and encapsulated a time and a place.
Rahm told PEOPLE that Kufrin's sparkly, finale dress was "very perfect" for the occasion. It was hand-embroidered and featured iridescent sequins. It took a whopping 250 hours to bead — that's a total of more than 10 full days. It also took another week to be sewn together. So it was quite a couture commitment.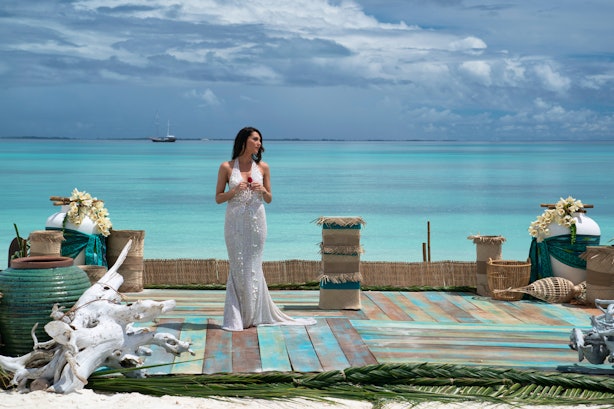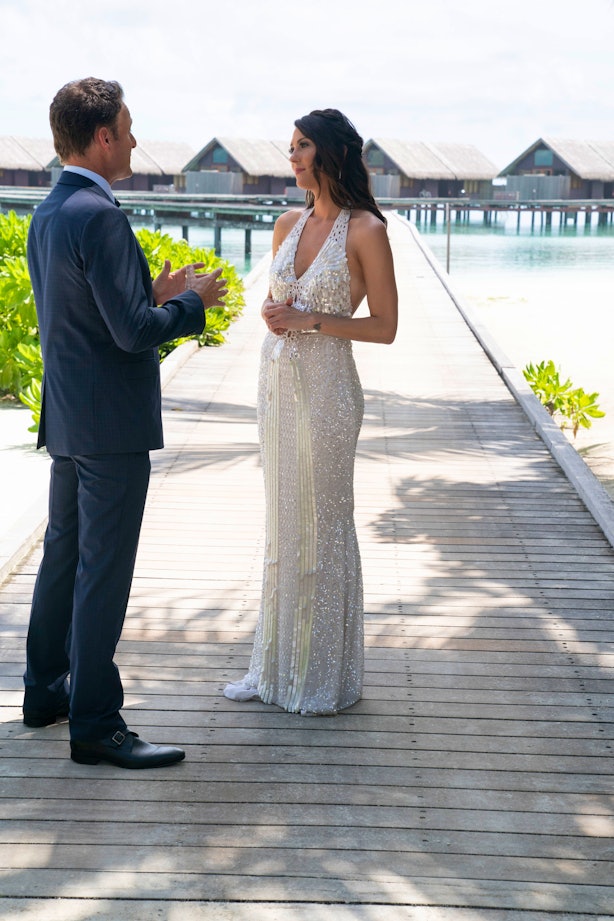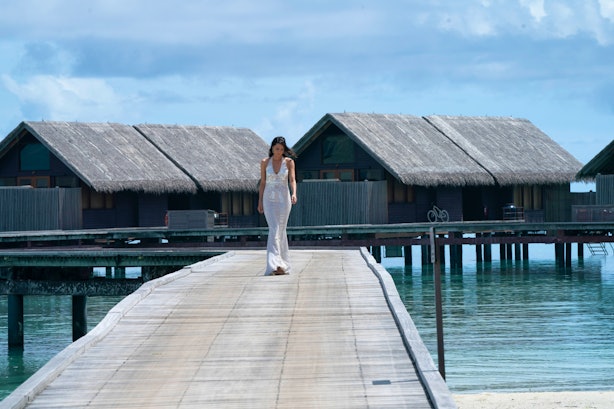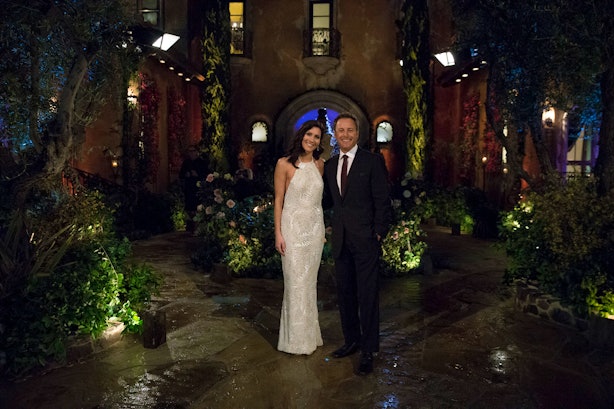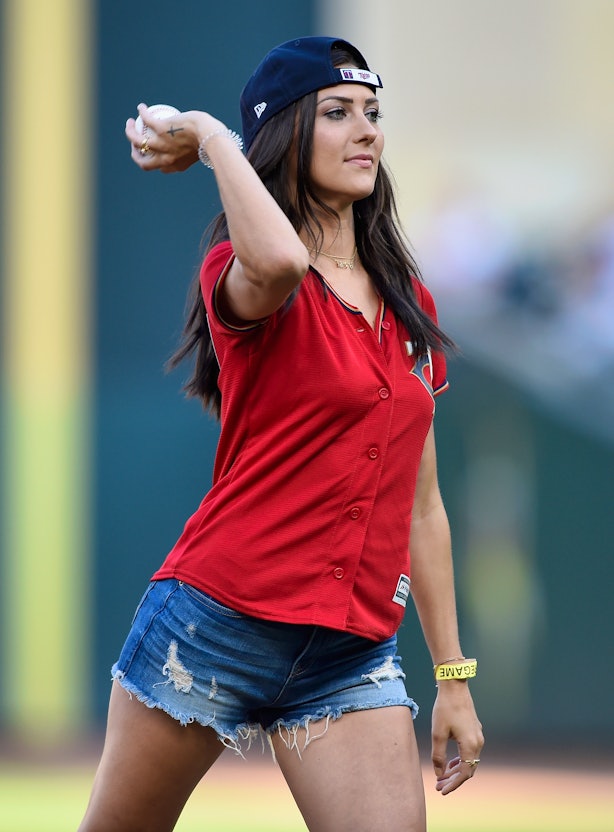 While we saw Kufrin in two different looking but equally stylish white dresses, this shot of her in tattered jeans shorts and a baseball jersey and cap showed off her more casual sexy side!
Congrats to Kufrin and Yrigoyen on their engagement. Now, about that wedding dress…
… we cannot wait to see these two get hitched.
Source: Read Full Article