While a large portion of my skincare routine is devoted to the obvious — that is, perfecting my skin — there's admittedly a stash of products I use partly for results, partly for fun. Among these gems are rubbery face masks, a facial-cupping kit, and, of course, pore-unclogging nose strips. I know I'm not the only one who gets a weird satisfaction out of seeing what gunk these babies pull from my pores, and apparently, celebs love it, too. If you haven't already heard about Chrissy Teigen's Instagram Stories about using pore strips, I'm here to share what is, IMHO, her most relatable moment of all.
For those of you who aren't die-hard fans, you might not know that, despite Chrissy Teigen's literal model good looks and #Goals-worthy relationship with hubby John Legend, she's always down for a little real talk, and won't shy away from breaking down unglamorous topics, like stretch marks, pregnancy struggles, and apparently, clogged pores, on her Instagram.
The current tale started and ended on Instagram Stories, where Teigen's 19.5 million followers were treated to the site of her pampering her skin with some pore strips and absolutely loving it: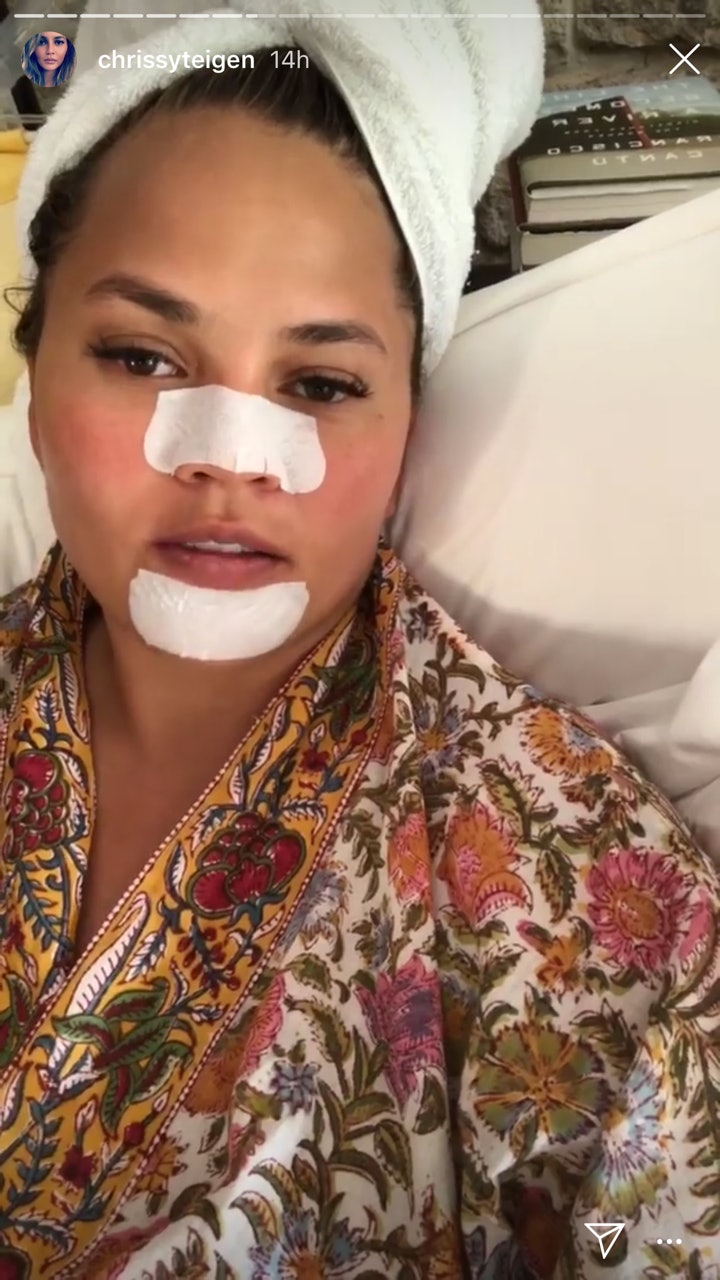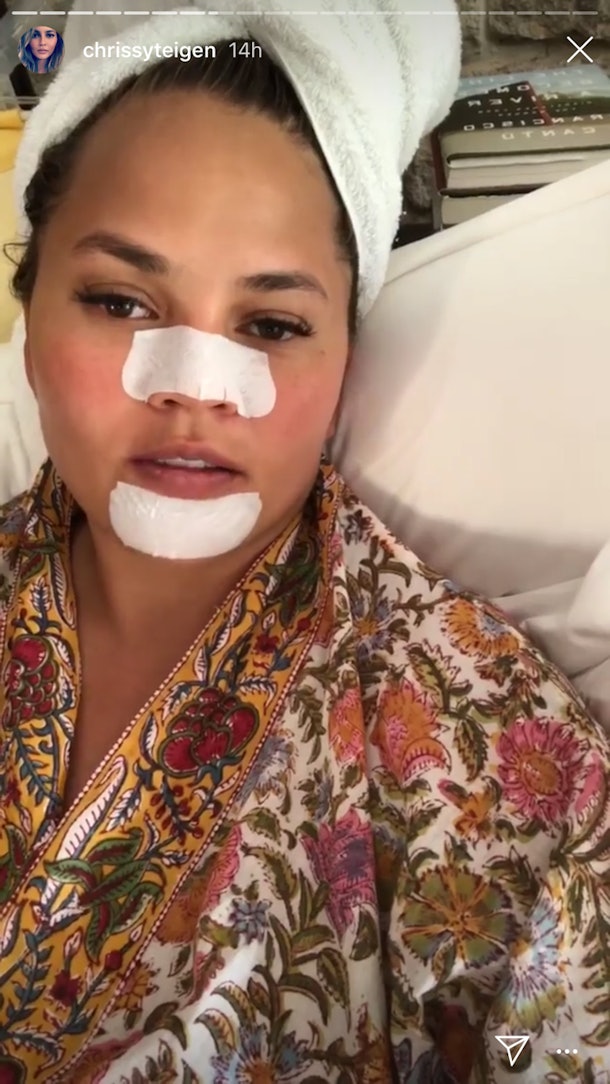 First of all, robe goals. Second of all, it looks as if Teigen is using none other than the Bioré Deep Cleansing Pore Strips for Nose & Face ($7, amazon.com).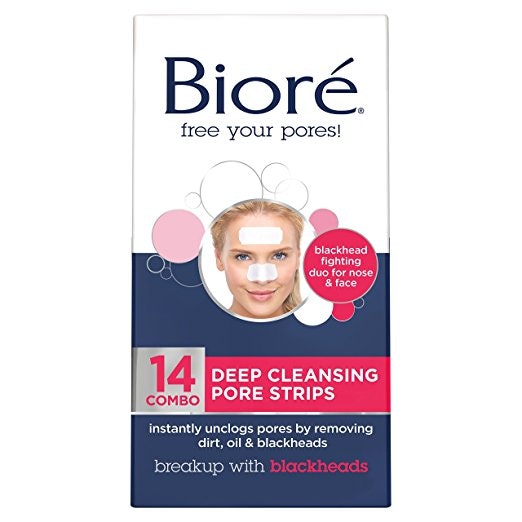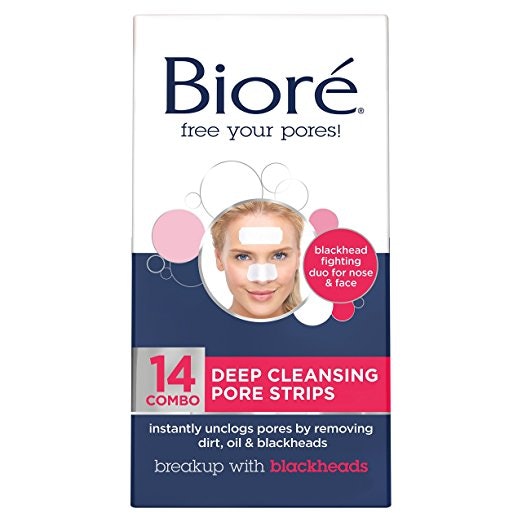 $7
In the posts, Teigen can be seen wearing one strip across her nose and another placed directly onto her chin — did you know Chrissy Teigen and I apparently both struggle with clogged pores on our chins? You do now. As she explains what she does with her pore strips, you can tell she's totally loving how grossly satisfying her little skincare routine really is.
"I like to pull these off, slowly, and then tilt them towards the light so I can see each little mountain, each tiny mountain," she said in her Instagram Story. "And then, I like to take my finger and brush the blackheads to the side so I can see their length." How very, um… descriptive?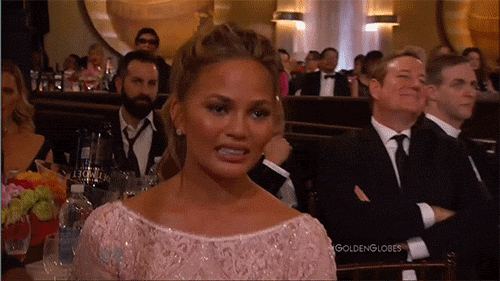 While it might be gross to hear another person talking about this, I've definitely done it myself, and if you haven't, you probably need to. While these strips do help your complexion by clearing up congested areas and clogged pores, the real magic lies in the aftermath of seeing exactly what gunk they've managed to extract. It's almost always more than you could have ever imagined your face was hiding, and while gross, it's oddly rewarding.
The strips are obviously working for Teigen, as her sans-makeup complexion is, of course, beautiful:
If you're nonetheless a little creeped out by her behavior (but also, why?), don't worry: The used strips aren't long-term prizes. When she's finished examining, she says, "I take the strip and I fold it into quarters. That concludes my story entitled, 'If Hannibal Lecter Loved Bioré Nose Strips.' Thank you."
No, Chrissy, thank you, not only for promoting attentive pore care, but for giving us yet another reason to hail you as the funny, ~relatable kween~ you truly are.

Source: Read Full Article