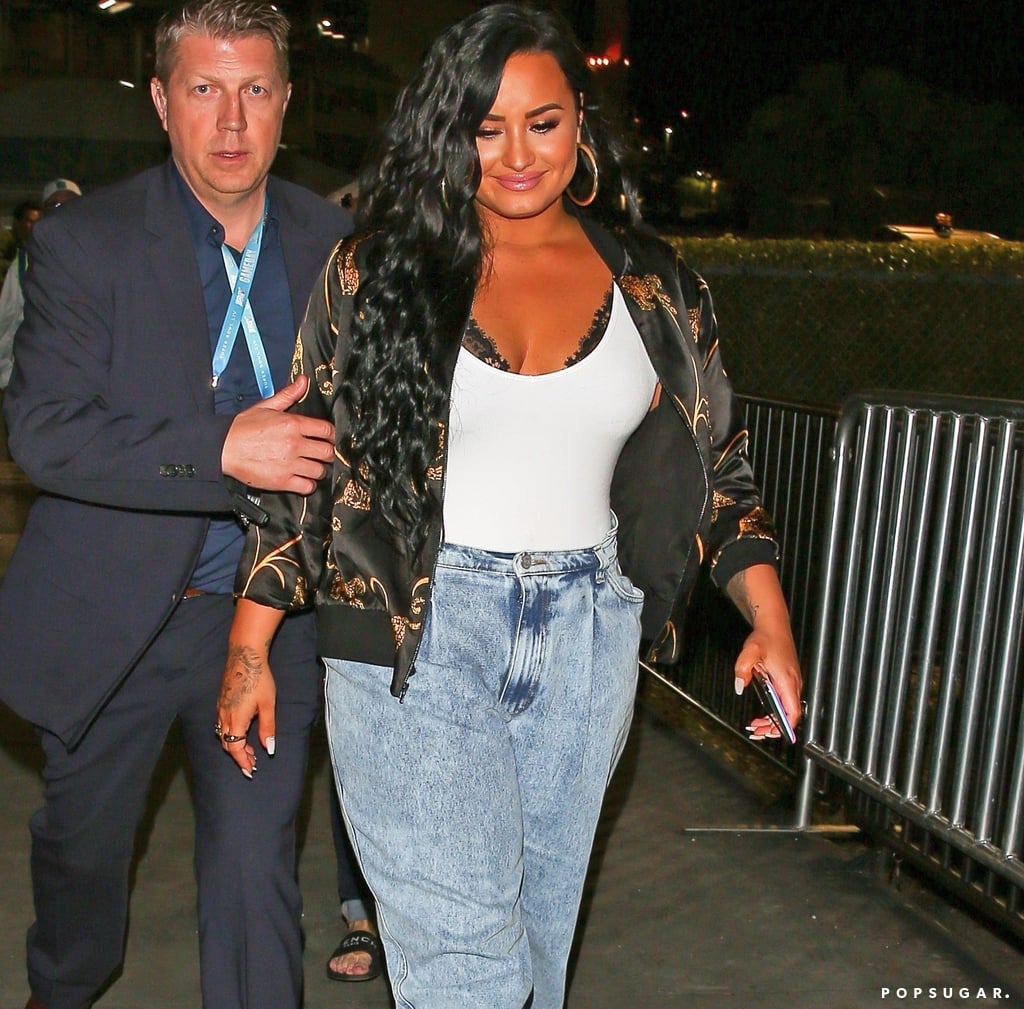 Demi Lovato's Super Bowl Outfit You Didn't See but Would Be So Into

After impressing fans with an incredible performance of the national anthem at Super Bowl LIV, Demi Lovato clearly felt relaxed enough to make a quick outfit change. The star chose a sophisticated white Sergio Hudson jumpsuit for her initial appearance when she took the stage. She kept on her dewy makeup but swapped pants for high-waisted acid-wash mom jeans with '80s flair over a formfitting white bodysuit. Demi let a lacy bra peek out from under her top and completed the outfit with a silk printed jacket, chunky white sneakers, and oversize gold hoops.
We like that she kept things laid-back, a small gesture to show she was relaxed following such a major moment. While stars like Beyoncé turned up the heat in a green Balmain look and incredible diamond choker to attend the game, Demi was their casual counterpart once she stepped away from the spotlight. No matter what she did after the game started — we're assuming she stuck around for Jennifer Lopez and Shakira's halftime show — we bet she had a damn good time doing it. This is the exact type of "jeans and a t-shirt" vibe we'd be channeling to enjoy nachos and wings.
Source: Read Full Article