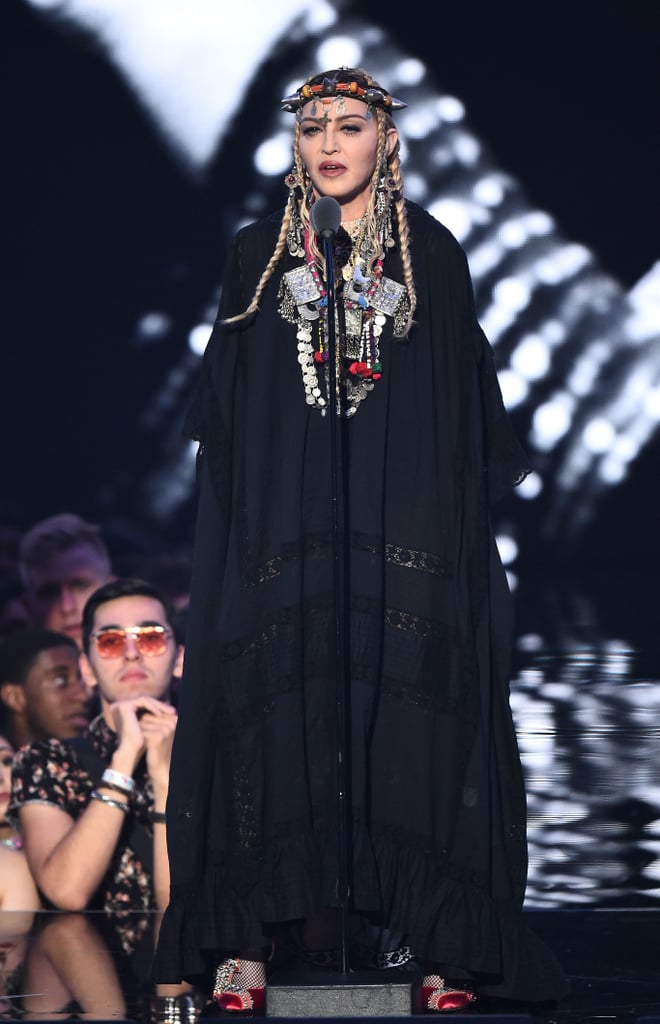 Don't You Dare Let Madonna's VMAs Jewelry Distract You From Her Out-of-This-World Heels

You can always expect Madonna to go above and beyond with her red carpet outfit choices, and her look at this year's MTV VMAs certainly did not disappoint. The 60-year-old artist attended the award show in a flowy black dress with lacy panels and long sleeves, and she kicked the "wow" factor up a notch with a heavy dose of eye-catching accessories, including an intricate headpiece, an assortment of colorful bracelets (on both wrists!), and chunky earrings that seamlessly dangled into a plethora of bold necklaces.
But Madonna's wild jewelry wasn't even the best part of her VMAs getup. While she delivered a rather, er, interesting tribute speech about Aretha Franklin, we caught a brief glimpse of her shoes peeking out from under her dress, and they were quite a force to be reckoned with. Madonna was wearing a pair of red satin pumps covered with multicolored jewels, and she appeared to wear them with fishnet stockings. Ahead, zoom in on Madonna's unforgettable VMAs heels, and then check out what other stars wore to the award show.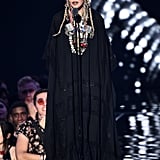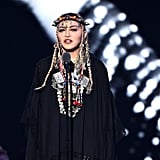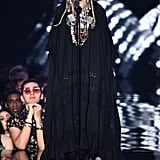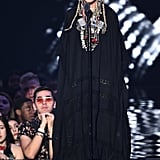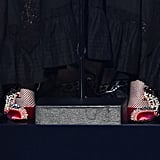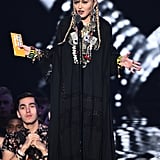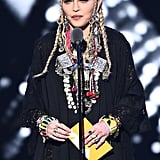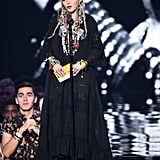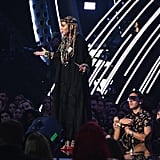 Source: Read Full Article