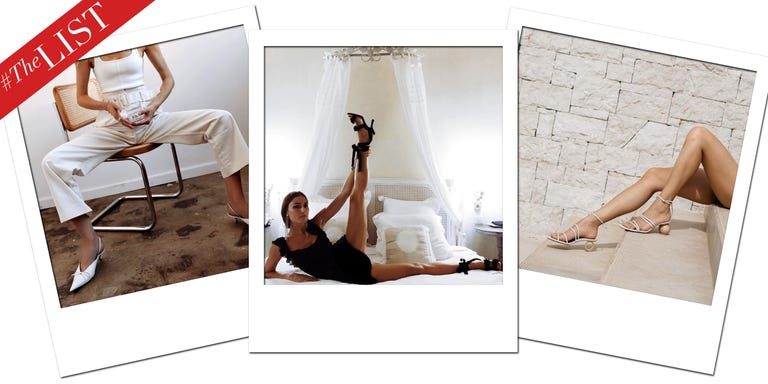 Whenever we embark on a new season it's best to be strategic. Are you a party shoe girl? Fashion cowboy boots? The new Moroccan slipper? Get in fall mode and shop the chicest fall shoes and boots that some of fashion's finest are already embracing.
Me when I wear my @tamaramellon boots
A post shared by karla_deras (@karla_deras) on
A little bit '70s, a lot relevant right now—the slouch boot works with jeans and dresses and lends just the right amount of texture. Get 'em in every color.
Weekend @the_attico
A post shared by Giorgia Tordini (@giorgiatordini) on
Shoes so fun you don't even want to take them off for bed. They can come tied up, with a dose of shine or in a bold hue—just make sure there's a stiletto heel and sex appeal.
Dress and sneaker kinda girl ? Anzeige
A post shared by XENIA ADONTS (@xeniaoverdose) on
Your luxury sneaker game is just going to get hotter come Fall. From new shades of your faves to sneaker boot hybrids, it's all about comfy, cool kicks.
CLASSIC #selfportrait #EVshoes
A post shared by Evangelie Smyrniotaki (@styleheroine) on
With "Working Girl" style inspo in full swing, the office-appropriate pump is staging a comeback. Block heeled, rounded toed, and never over three inches—consider it your new power pump.
Easy X @ninaricci #PioPio
A post shared by Gilda Ambrosio (@gildaambrosio) on
A lace-up lug sole is the fashion-meet-utility boot at the top of our list. It might be a little less functional in all-white, but when has that ever stopped us?
? ?? ?
A post shared by Blanca Miró Scrimieri (@blancamiro) on
Designers are starting to get crafty with the idea of a cowboy boot. Take all of those pretty dresses into fall with just the right kickers.
Why I've finally given into skimpy sandals (plus 5 of my favourites) Link in bio @andfinally_ ph @renee_kemps
A post shared by Anna Rosa Vitiello (@annarvitiello) on
Heels are working hard these days—with architectural, sculptural detail that would make Brancusi proud. Keep it simple on the top, artful on the bottom.
Summer uniform ?
A post shared by Christie Tyler (@nycbambi) on
Somewhere between a Moroccan slipper and a classic kitten heel, these leg-elongating will take you fall miles. Swap them out with trousers and midi skirts for a smart look.

Source: Read Full Article