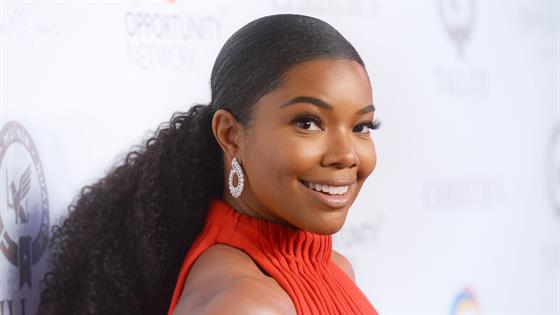 Gabrielle Union's style has evolved over the years. And, apparently, Dwyane Wade's has, too.
"Before I [was] putting on what was laid out for me," she told E! News host Justin Sylvester.
Now, the Being Mary Jane actress doubles as a fashion designer, launching a new fall line titled #AllTogetherNow, in partnership with New York & Company. Her involvement in the production of the garments has caused her to think about clothing and styling in a new way.
"I want fun, fashionable, on-trend clothes that literally my entire family and all of my friends could wear," she revealed. "That's what inspired #AllTogetherNow."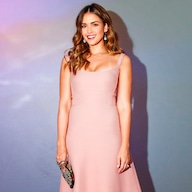 Photos
Best Dressed of the Week: Jessica Alba, Issa Rae and More!
In order to demonstrate the all-inclusive nature of her collection, Ajiona Alexus (her co-star from Breaking In), Essence Atkins (her co-star from Deliver Us From Eva) and Valerie Pettiford (who played Rhonda on Being Mary Jane) joined Gabrielle as models of the collection.
Plus, the price and sizing of the clothing make it clear that this fall fashion is for everyone. All of the pieces are under $100. Petite and tall sizing is available. And, it ranges from x-small to xx-large, with one jumpsuit in plus size (up to 3X).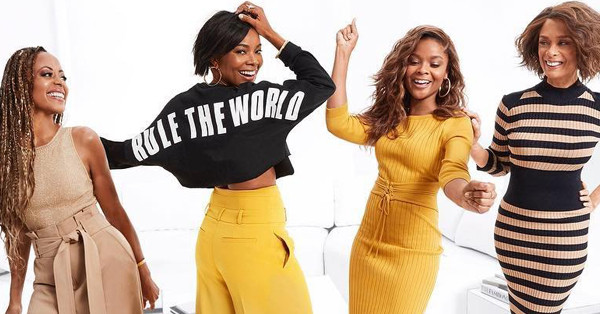 New York & Company
Although the star says that her line is for everyone in her family, there's one family that won't be able to partake: her husband, Dwyane. However, the star noted he needs no help in the style department. In fact, he's a trendsetter in his own right.
"I can zero credit for that," she said in regards to her husband's outfit choices. "That is his stylist. When I met him, he was wearing baggy T-shirts and bedazzled jeans. I don't think Taylor Swift started bedazzling. I think my husband did."
Source: Read Full Article