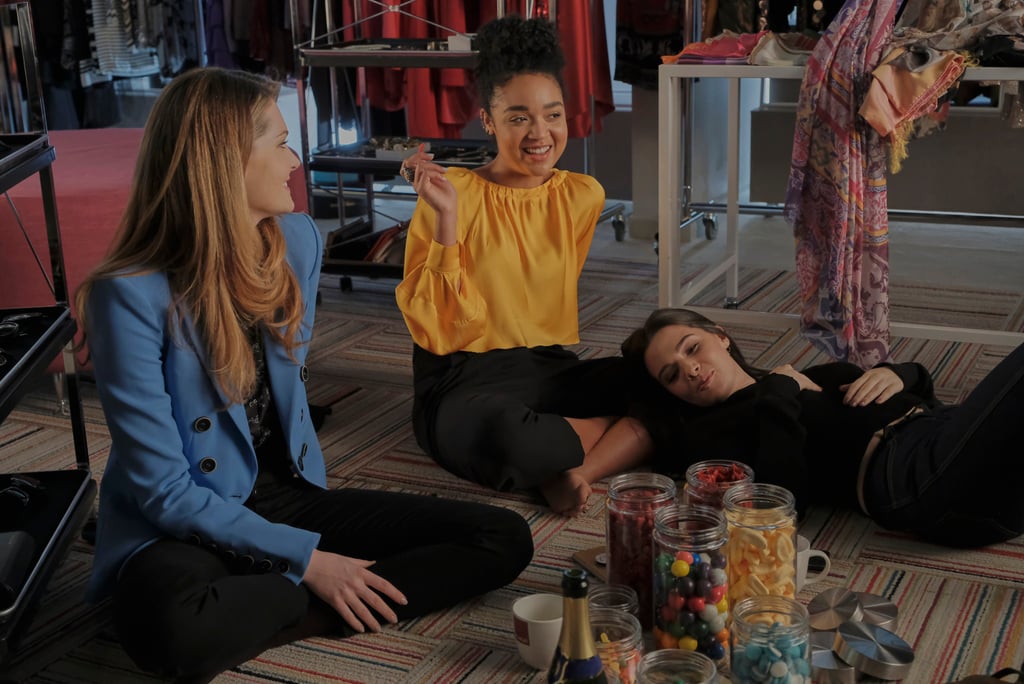 How The Bold Type Became My Postbaby Style Guide

My Netflix queue ran dry somewhere into my third month of maternity leave, and I ended up clicking onto an episode of The Bold Type in a frenzied attempt to find entertainment I didn't have to leave the house for (and to keep from rewatching old episodes of The Office). Fast forward a few months, and I now spend my Tuesday nights watching Jane (Katie Stevens), Kat (Aisha Dee), and Sutton (Meghan Fahy) (from the comfort of my tub), then giddily picking out my outfits for the workweek. It's my favorite night (and not just because of the bubble bath, either). I may be an old Millennial, but even this child of the '80s fell hard for the 20-something women of The Bold Type and their individual style. And I haven't felt this way about a show since Sex and The City.
Like Carrie, Miranda, Charlotte, and Samantha, these young women speak candidly about sex, friendships, and their careers at the fictional — but very-much-based-in-reality — Scarlet magazine. Their tight-knit relationships with one another are both enviable and relatable, as are their wardrobes. And, in the same way Sex and The City, or more specifically watching Carrie Bradshaw, made me think about really using fashion to convey moods, dress for occasions, or generally, tell the world: hello, this is me!, watching The Bold Type made me think about who I am and what I want to say with my outfit when I walk into work post maternity leave. Only, this time, it's less fashion fantasy and more day-to-day inspiration. And that's an important distinction in my life right now.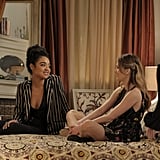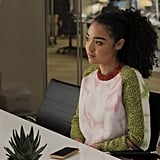 Source: Read Full Article