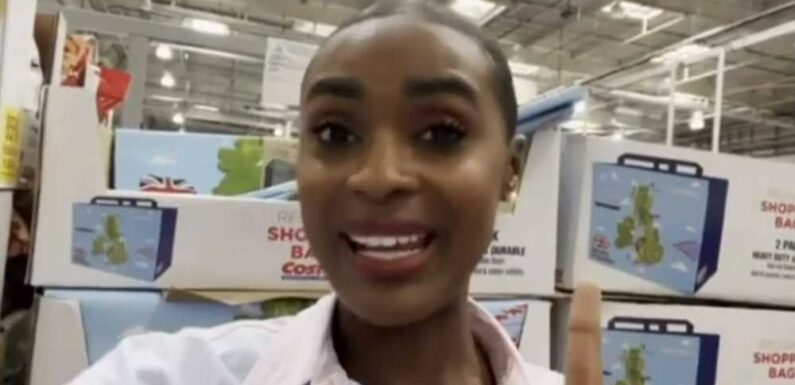 WHOLESALER Costco is famed for its bulk buy deals and ever-changing products… but not all bargains are created equal. 
Keen shoppers have dedicated years to decoding product labels, experimenting with the best time to visit their local warehouse and working out what's cheaper in their local supermarket.
That includes Jo Lampego, a mum-of-two who runs a cupcake business and prides herself on being a Costco whizz.
She urged shoppers to head straight to the back of the store if they want to get the most value for money out of the huge retailer.
In the documentary Costco: Is It Really Worth It?, Jo gave her best tips on saving money at Costco and what to avoid doing when you're in store – such as getting off track to try the samples. 
"As soon as I opened my business, the first thing on my list was to get myself a Costco membership," she said.
read more on shopping
I cleared Morrison's shelf of reduced meat, trolls say I'm greedy
I work at M&S & there are food buys you need… the sauces level up any BBQ
Things soon escalated as Joanna found herself bulk buying things for personal use and her home. 
And she revealed that there's two main reasons why she buys in bulk.
"First of all, of course, you get your value for money which is great.
"The second and main big reason is that going back and forth to the shops is just a total waste of time, and you cannot put a value on your time."
Most read in Fabulous
Harry and Meghan to stop making royal-bashing shows & books after backlash
Shoppers go wild for Matalan's 'dress of the summer' & it's just £17
Prince Harry's visa WILL be challenged in US court following drug revelations
I'm a size 16 & found dream top for summer in Shein, it's perfect for my mum tum
Her years of successful bulk buying in Costco means she has great tips for getting the most bang for your buck. 
Jo's first tip is to "plan your shopping" in advance so you're not sucked into impulse buying.
She joked that they're "raring and screaming at you from every single aisle".
The baker also cross checks the prices at Costco with major supermarkets to make sure she's only getting genuine bargains. 
"I definitely recommend bolting it right down to the end of the store," she continued. "This will save you a lot of money and distraction."
What's more, shoppers wanting to save money should avoid sample stations because they entice you to buy a product you didn't plan on picking up. 
Jo always avoids perishable goods in Costco but does pick up its own-brand bottled water, which costs £3.10 for 40 bottles.
That means each bottle of Kirland Signature water works out around 13p.
Read More on The Sun
Shoppers go wild for Matalan's 'dress of the summer' & it's just £17
Mum issues warning over why you should never put 'cute' headbands on your baby
Costco: Is It Really Worth It? is available to watch on Netflix and Channel 5.
Fabulous will pay for your exclusive stories. Just email: fab[email protected] and pop EXCLUSIVE in the subject line.
Source: Read Full Article