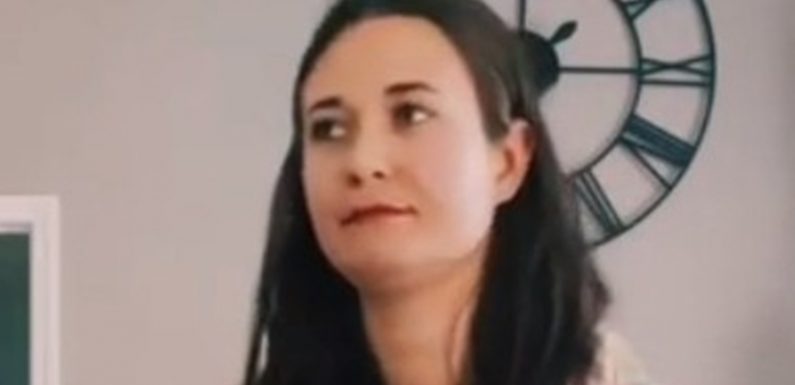 A HOT mom who loves going braless has admitted that there is one place where she feels the need to cover up.
The self-proclaimed member of the "free the tatas" movement showed her followers how she adjusts her outfits before picking up the kids from school.
The relatable mom, who goes by @simply_ellieebo on TikTok, regularly posts about parenting and relationships.
Recently, she turned her attention to another topic: school-appropriate fashion.
Around the world, more woman have embraced a bra-free look, sharing their looks on social media and encouraging others to do the same.
While this particular TikToker supports the message, she expressed that there is one place where she doesn't feel comfortable ditching her undergarments.
She began her video by showing off her mid-section and perky bust in a slim-fitting tank.
The casual look didn't last for long.
The 24-year-old looked embarrassed as she slowly began buttoning an oversized flannel over her minimal clothing.
"POV: it's hot mom spring but you still have to go in the school to get your kids," she wrote over her video.
Most read in Lifestyle
Coronation Street shock as legend dies leaving his children devastated
Maisie Smith and Max George shock fans with 'pregnancy announcement'
Bill star leaves behind £8m fortune in will after death from cancer aged 60
Brit, 28, dies during gastric band surgery in Turkey as tributes pour in
She finished the segment by pulling down her jean shorts before walking out of the camera's view.
"Thats a wrap for today – could have been a little bit awkward," she admitted in the caption.
Quite a few people agreed with the TikToker's revelation about her school style.
"I feel awkward wearing a tank top to pick mine up," one person agreed. "Idk why. like I'm a grown adult but it makes me feel so weird."
Another person said that they use to worry about how they looked, but stopped caring after having multiple children.
"This used to be me. Now after three, I'm sad I even cared," she wrote.
Some people took the opportunity to joke about the social pressure.
"Dress coded for more than just your own kid," a third commented.
With warmer days coming up, @simply_ellieebo's post adequately captures a common conundrum faced by many woman in her position.

Source: Read Full Article