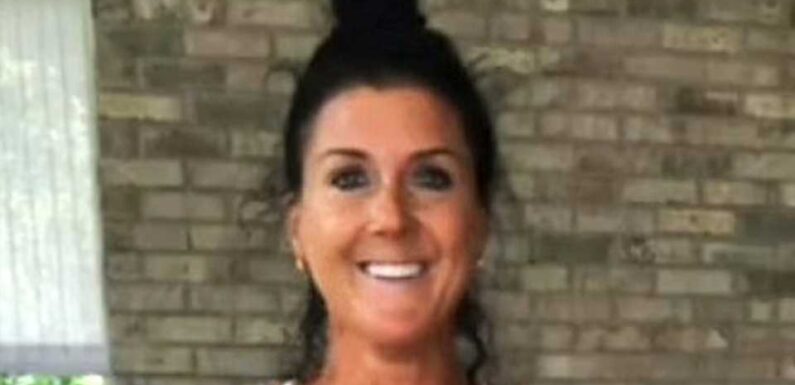 A FITNESS fanatic in her 50s showed her followers how she keeps in shape on the go.
The content creator revealed some of the unusual places where she has worked out.
TikTok Diana (@dmirgonfit21) explained that she was not motivated to get in shape for weight loss reasons.
"It wasn't about how I 'looked,' I had high cholesterol, hypoglycemia, and BP issues before," the TikToker said in her video.
Diana, who is in her 50s, lost 150 pounds after she began walking fast and doing bodyweight exercises to tone up.
She informed her followers that a "calorie deficit and consistency are key" to successful weight loss journies.
In a second clip, the influencer showed off some of the places she has worked up a sweat.
Diana explained that she was told her impromptu airport workout session was embarrassing.
In response, the content creator shared some of the other unique locations she has utilized in her workouts.
"I've also worked out on a bridge, on a paddle board, in a hotel, in a tree, at the lake, on a trail, at a park, in a stadium, at school, on the beach, on a boat, in an amphitheater," she said.
Most read in Fabulous
Harry and Meg dealt major security blow as US think tank slams couple
I've got a tummy and love New Look's new range – it really flattens mine
Woman shows off her new tattoo but misses a MAJOR mistake
I cleared the shelves of a 19p Farmfoods buy & everyone else would have too
The avid fitness fan added: "I'll workout wherever I can take care of business."
Citing the importance of consistency once again, Diana pointed out: "You can build muscle anywhere."
TikTok users took to the comments section to share their thoughts on Diana's workout routine.
"I've got the walking down now I need to add in the body weight exercises. You look fantastic," wrote one viewer.
Another impressed follower said: "You are amazing. Thank you for being an inspiration."
"Count me inspired!!!" commented a third person.

Source: Read Full Article