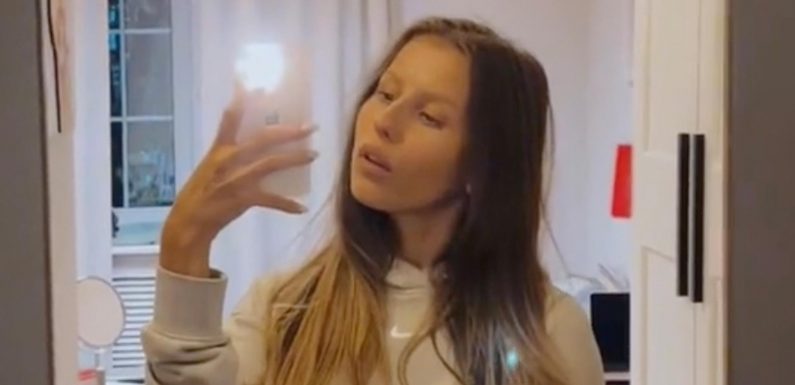 IT'S no secret we often feel and look our best in specific outfits and from certain angles – but others have their opinions too.
A 19-year-old woman claimed people tell her she looks better in a bikini than she usually does, and some argue that's a lie.
For many women, bikinis are effortless outfits they'd prefer to wear daily.
Being sun-kissed in little-to-no clothes can make them feel more confident than wearing a carefully curated look.
It's unclear whether one TikToker feels this way, but she made it known that others do.
Gym enthusiast Tara posted a video exposing the people who think she looks better in a bikini than she does wearing anything else.
READ MORE ON TROLLS
I go from a 5 to a 10 in a bikini – but some people say I look better in a sweater
I go from a 5 to a 10 in my cowgirl costume – my transformation wows people
Tara stands in front of her mirror, wearing just a Nike sweatshirt.
Her caption reads: "People say I go from a five to a 10 in a bikini."
She pulls the hoodie off to reveal her in a royal blue two-piece.
Tara poses confidently for just a second.
Most read in Real Life
I 'loyalty test' women's boyfriends – the worst cheaters fail so easily
Who is Donatus, Landgrave of Hesse?
Most viewers were quick to compliment Tara and tell her how great she looked in the bathing suit.
"Wow, girl amazing," one enamored man wrote, while another said: "They ain't wrong."
However, one person argued that the people who told Tara she goes from a five to a 10 were lying.
Read More on The US Sun
Kardashian critics 'terrified' over 'hellish' display at Kim's birthday bash
"People are lying to you. You go from a 10 to a 10," they commented.
"Went from 7 to 5," another commenter said.

Source: Read Full Article