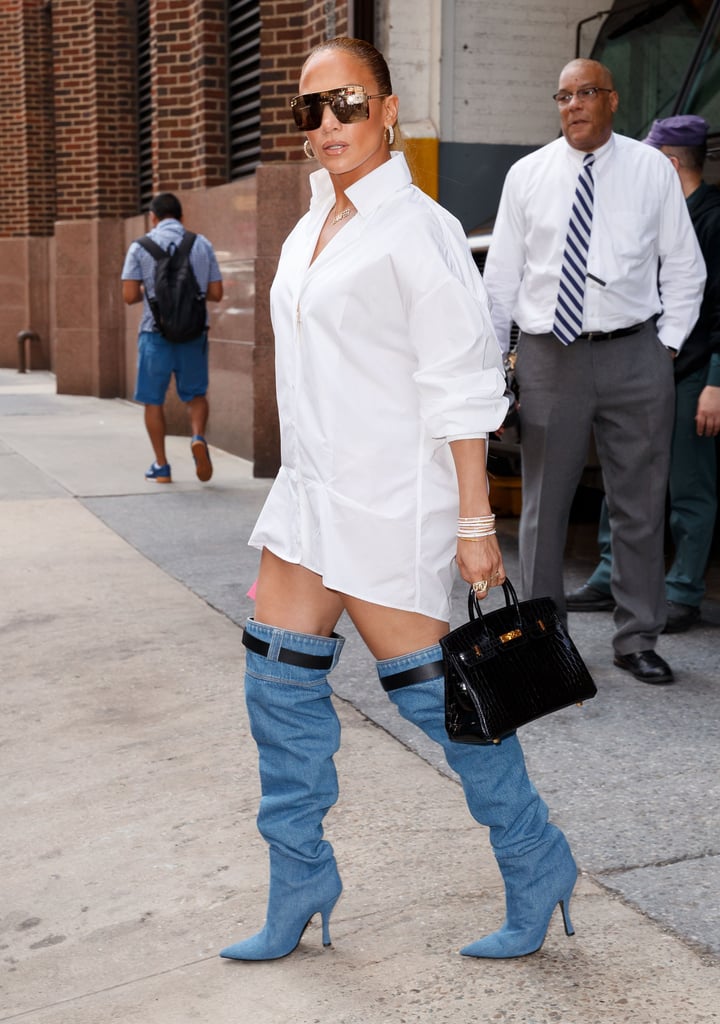 Jennifer Lopez Said "Screw Pants!" and Wore These Denim Boots Instead

Jennifer Lopez recently celebrated her 49th birthday, can you believe that? We can't, considering how smoking hot she looked in this teeny black bikini and now this sexy street style outfit. The woman is seriously aging in reverse!
The superstar was spotted on the streets of NYC wearing an oversize white t-shirt, Hermés bag, her nameplate necklace, Le Vian jewels, a classic pair of oversize sunglasses, and . . . no pants.
Instead, Jennifer wore a pair of Versace denim boots from the Pre Spring 2019 collection that look exactly like a pair of jeans. The over-the-knee boots are the perfect statement piece! Each boot is equipped with its own Versace belt, pockets, and gold accents throughout. Click through to get a closer look at her shoes, and shop similar options.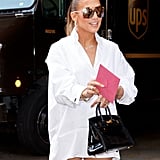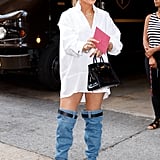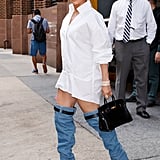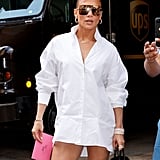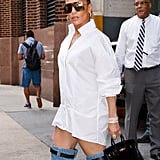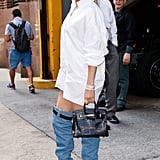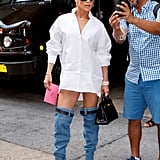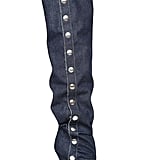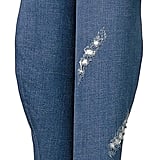 Source: Read Full Article