Who doesn't love a great lipstick? While my go-to shade is definitely red, I'm also the girl who loves to switch things up with different colors — whether subtle or bright — every once in a while. So if lip products are what your makeup bag is currently missing, then you'll definitely want to get in on the Kylie Cosmetics Labor Day sale!
Starting on Saturday Aug. 31 at 12 p.m. PST, eager shoppers will be able to enjoy the buy one get one free deal on all lip kits — the product that started it all. And now, with over 50 kits to choose from, you won't have to pick between your two favorite shades if you're on a tight budget, thanks to this steal. Of course, this amazing sale won't last forever, and customers will only have until Monday Sept. 3 to pick up the liquid lipstick and liner duos of their choice. So let's take a look at a few irresistible shades you should think about snagging up over the long weekend.
Vixen
Fall is only a few weeks away, which totally sucks if you're a fan of the heat, but this is great news for anyone who's ready to swap out bright, summery colors for some darker hues. And with the Vixen Lip Kit, you can create a great a gorgeous vampy look, just in time for the first day of the new season!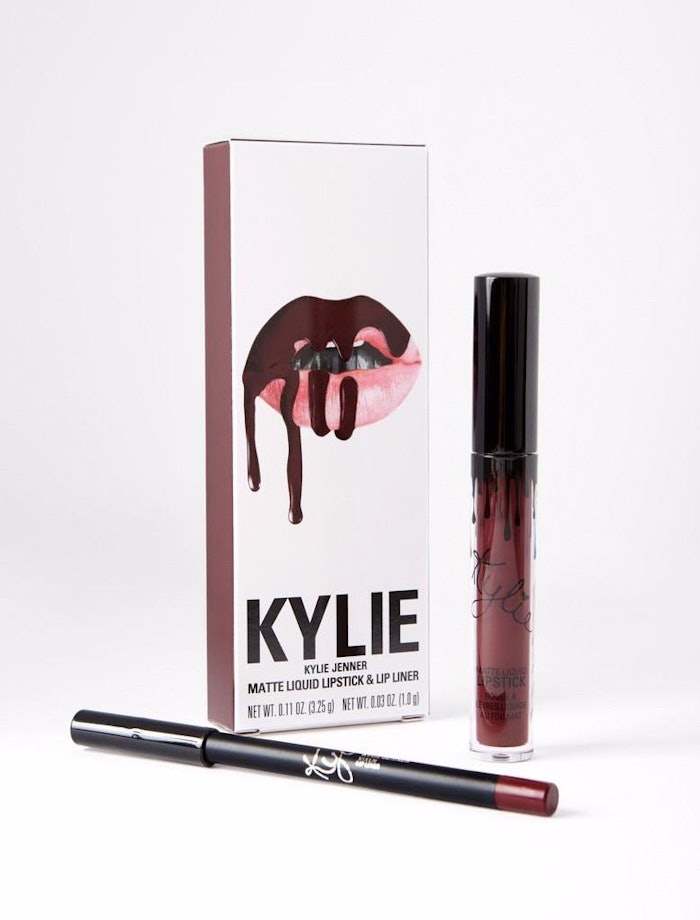 Vixen Lip Kit
$29
Kylie Cosmetics
Red Velvet
OK, OK, I admit I may be a little biased when it comes to a good red lip, but I truly believe that this is a shade anyone can master. And Red Velvet's matching liner and liquid lipstick duo are the perfect warm red to make your lips pop!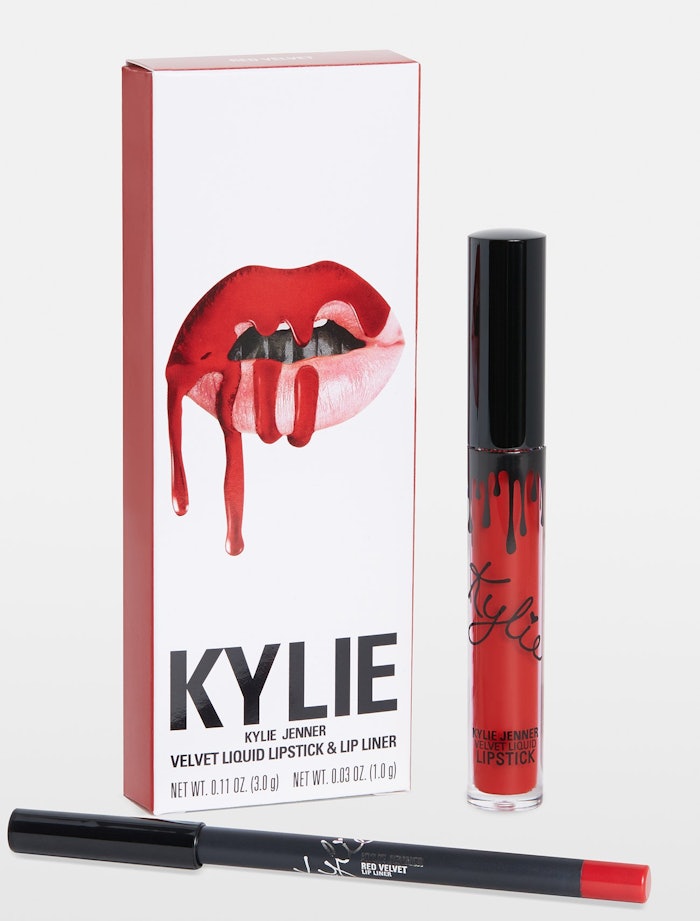 Red Velvet Lip Kit
$27
Kylie Cosmetics
Bare
This nude shade can create the perfect nude lip for anyone with fair to tan skin tones — an ideal look for when you want to add a touch of subtle color.
Bare Velvet Lip Kit
$27
Kylie Cosmetics
Brown Sugar
A great nude for anyone with deep tan to medium skin.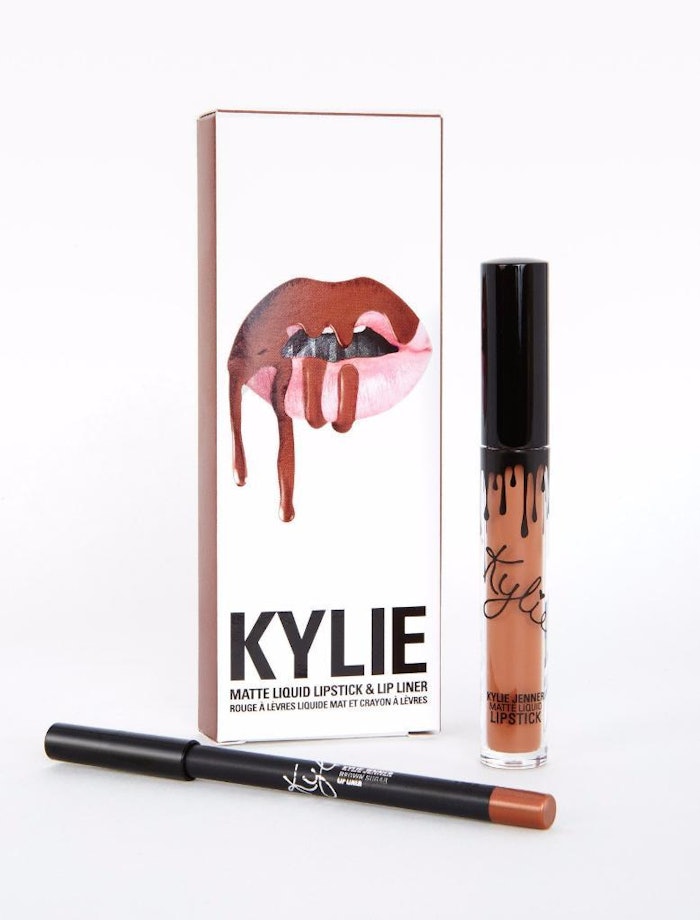 Brown Sugar Lip Kit
$29
Kylie Cosmetics
True Brown K
If you've been blessed with a deep skin tone, then the True Brown K lip kit was made to give you the perfect nude lip.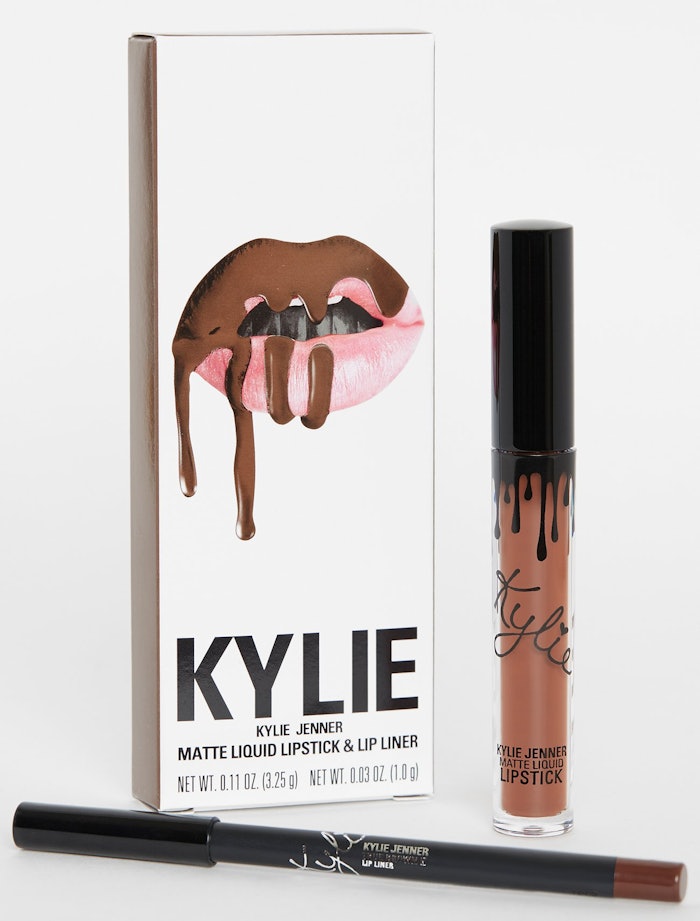 True Brown K Lip Kit
$29
Kylie Cosmetics
Since the brand's launch in 2015, Kylie Cosmetics has soared to become an almost $1 billion dollar company, making nearly $420 million in retail sales alone, Kris Jenner revealed to WWD in early August. Of course, Kylie didn't exactly come from humble beginnings, so she definitely had a head start when it came to her business, but it is extraordinary to think of the line's growth, especially considering that it all started because of an insecurity.
"It's the most authentic thing I've done in my career, and it really relates to me, and I feel like people can tell that I'm super passionate about it," the 21-year-old shared with big sister Kim Kardashian in an interview for The Evening Standard. "It came from an insecurity and I turned it into something. I was insecure about my lips, and lipstick is what helped me feel confident. And I feel like people could see that it's authentic to me, and it was organic, and it just worked!"
Damn, I wish I could have thought of that first! But I'll just enjoy the sale over the long weekend to ease my sorrows.
Source: Read Full Article