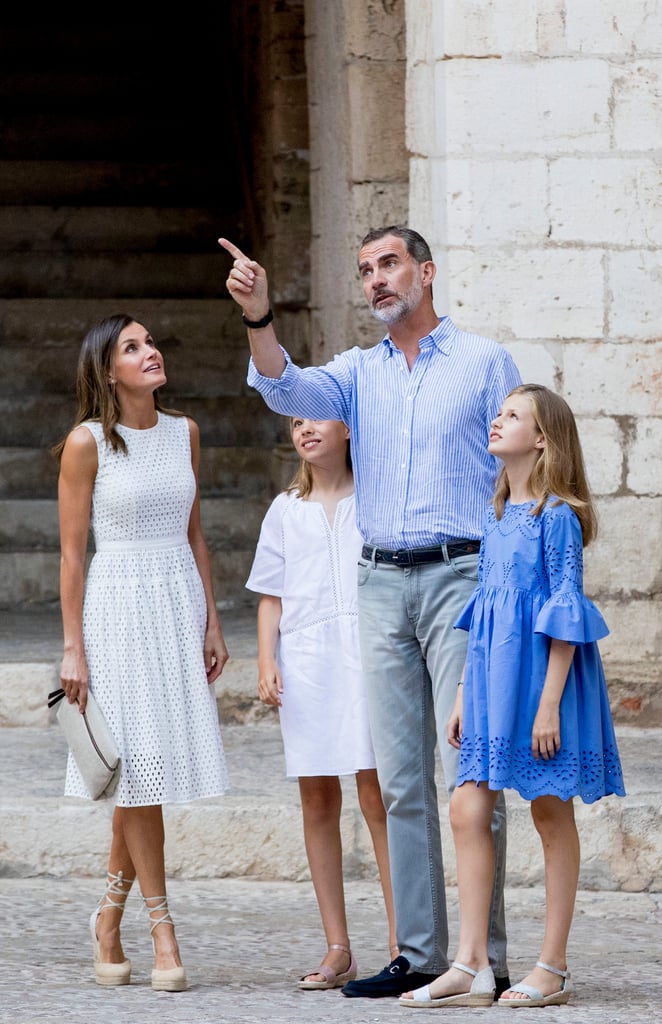 Queen Letizia's $140 Wedges Are the Comfy Type You Can Wear For HOURS on End

Queen Letizia is pretty much always wearing simple pointed-toe heels for her public appearances, so when the Spanish royal stepped out in a pair of summery wedges, we had to do a double — nay, triple — take because we couldn't believe our eyes. While enjoying her annual family vacation to Mallorca, the queen of Spain, her husband, King Felipe VI, and their two daughters, Princess Leonor and Infanta Sofía, dressed up in coordinating outfits for a stunning ocean-side photocall.
Queen Letizia slipped into a white cotton eyelet dress by Hugo Boss and paired it with neutral lace-up wedges by a Spanish brand called Mint & Rose. Her suede espadrille-style shoes featured a long cord that she wrapped around her ankles three times before tying it in a bow at the top. With a three-inch heel and 3/4-inch platform, the wedges looked undeniably comfy and totally appropriate for waltzing around the streets of Mallorca with her adorable clan. Ahead, see a handful of photos from the Spanish family's gorgeous photocall, and then keep reading to shop Queen Letizia's exact wedges and a few other similar styles.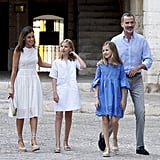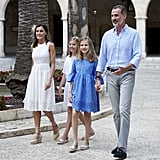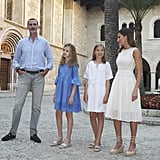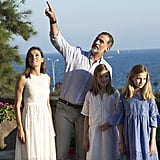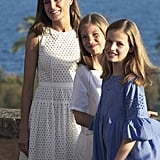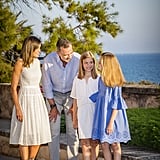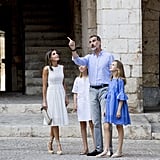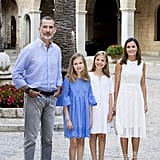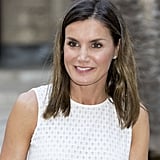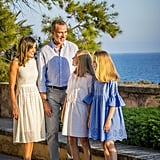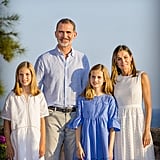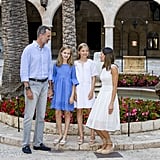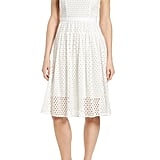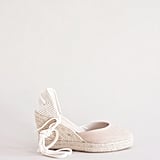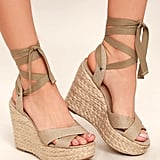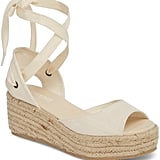 Source: Read Full Article