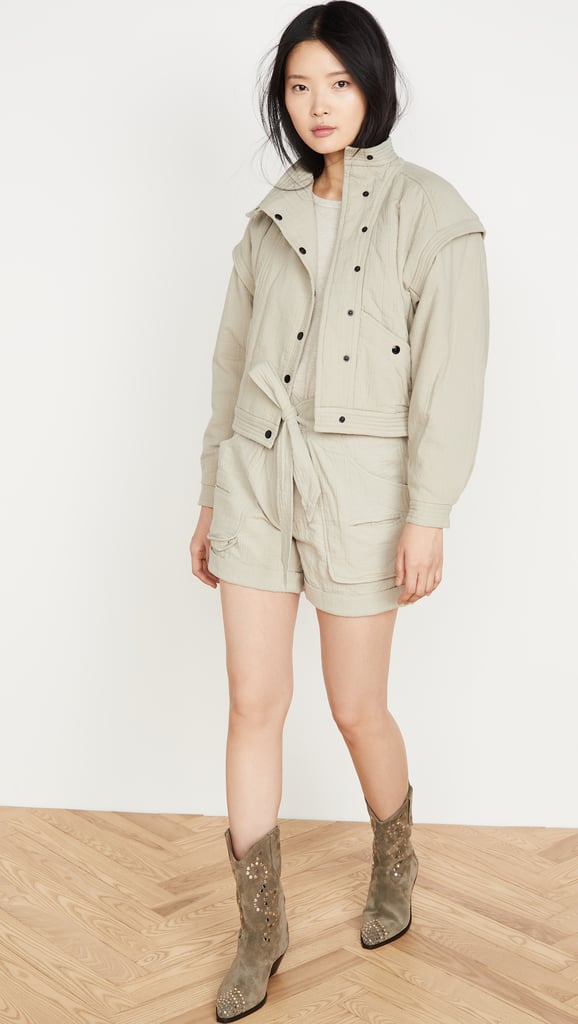 Ready or Not, Shorts Are Going to Be a Spring 2020 Staple

If you have a love/hate relationship with shorts, take comfort in the fact that you are not alone. They're a notoriously tricky piece of clothing to pull off, but in 2020, they're popping up everywhere. The good news is that these aren't your average short shorts. The pieces today come in all different lengths and fabrics, with silhouettes that are actually flattering. Shocking, we know. With these 24 finds, this might just be the decade we embrace shorts.
From vegan leather pieces that make the perfect day-to-night outfit to classic denim cutoffs and on-trend bermuda shorts, these are the ones you're going to want as temperatures rise, but lots of them also look great with sheer tights and boots. The styling options are endless, and we have a feeling you might reconsider your position on shorts. We know we are. Keep on reading to shop our picks.
Source: Read Full Article