The Peach Color Looks Flawless

Jennifer Lopez knows exactly how to put her curves on display no matter what she's doing. Whether she's swinging off a building on the cover of Harper's Bazaar or just wearing workout clothes, the 48-year-old jack of all trades just keeps getting better and better with age. For decades fans have wondered what her secret is, and the answer is still a mystery.
When Jennifer isn't blowing us away on the red carpet with some of her legendary naked dresses, she's practically causing heart attacks in supersexy swimwear. She loves to rock a basic bikini but switches it up on occasion. She proved just that when she wore this monokini in Paris while on vacation with boyfriend Alex Rodriguez. You might want to sit down before you keep scrolling to see her in these smoldering swimsuits.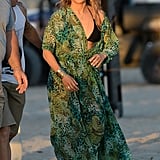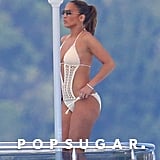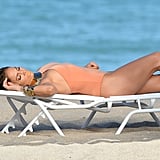 Source: Read Full Article