Dom Adams, a third-generation D.C. resident, hopes to restore retail to the days when it was more than just a means to an end — and before you needed a bot to get your sneakers. "We really want to bring back that like first-come-first-serve, get what you love ethos to the equation again," explains Adams,the co-founder of SOMEWHERE®, a D.C.-based hybrid clothing store and café. "The kid that really wanted to have it, he should get it."
Adams and Durkl founder Will Sharp began work on SOMEWHERE®, located in Navy Yard a few blocks away from where Adams grew up, after leaving H Street's Maketto. And, since its opening in 2018, SOMEWHERE® has become a rare — and important — reminder that New York and L.A. don't have a monopoly on fashion. Awake NY's Angelo Baque, Denim Tears' Tremaine Emory and photographer Cam Hicks are among the store's recent collaborators via its WINDOW SHOP: a takeout window-style extension of the store which started as a temporary response to the COVID-19 restrictions and is now a permanent fixture of the store.
1 of 5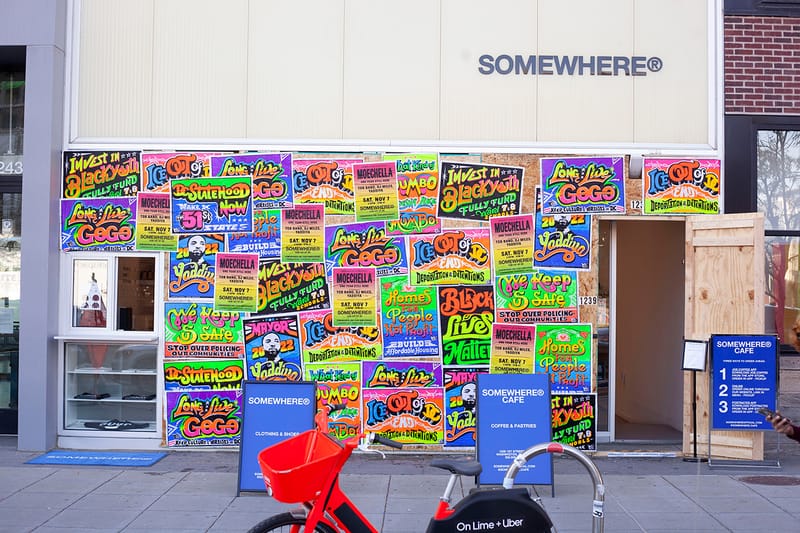 Somewhere®2 of 5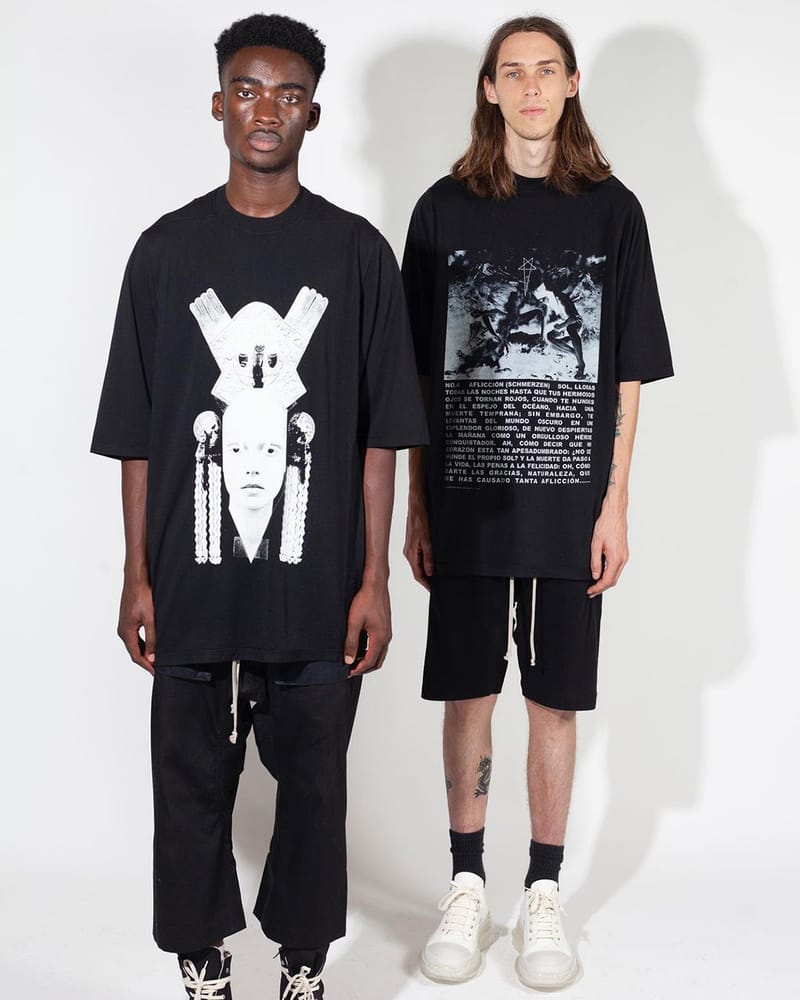 Somewhere®3 of 5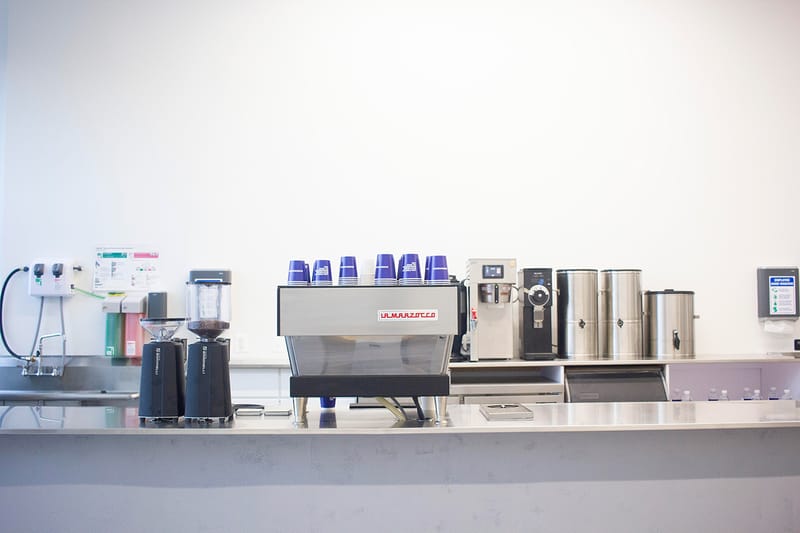 Somewhere®4 of 5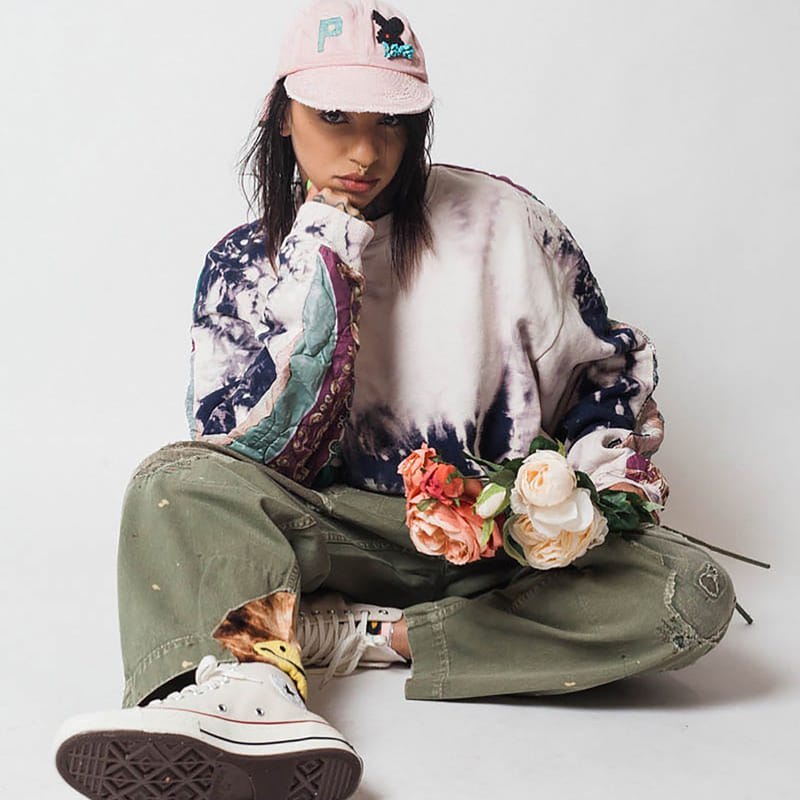 Somewhere®5 of 5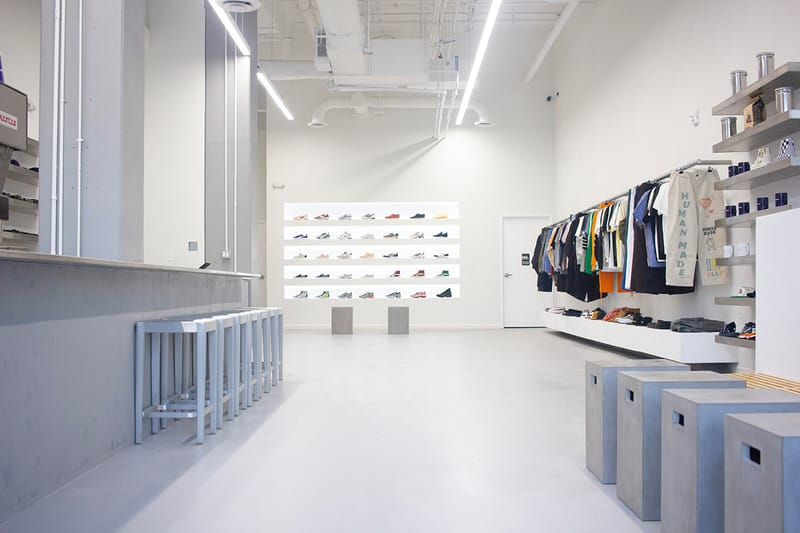 Somewhere®
But SOMEWHERE® has kept its focus on the local community through-and-through, supporting rising D.C. labels like Rent Is Due and hiring local creatives like artist and casting director Aton Ibe Crawley, who recently wrote HOOD BREATHES AIR on Hood By Air's glory days.
"We formed this whole team and sort of took the best-of-the-best in terms of the younger talent that was emerging from the city, but hadn't more or less done 'the great D.C. escape' — like they hadn't skated off to New York and hadn't skated off to LA," he explains.
HYPEBEAST spoke to Adams about supporting D.C.'s creative scene, the future of community-first retail, and how he's sending a "bat signal" to the city's hometown heroes with SOMEWHERE®.
HYPEBEAST: SOMEWHERE® is one of the few, if not the only, store in D.C. that stocks brands like Kapital, Hender Scheme, Needles. And getting the Salehe [Bembury] New Balances is pretty huge, both for the store and to put the city on the map as a destination for streetwear.
Dom Adams: I appreciate that, yeah. Being from this zone, that's a fight every day for us. A lot of it is because, like I said, we've been around so long. And a big part of that success has been a lot of the shops here. — and it's not taking a shot at all, just calling it for what it is — aren't like, owned, maintained day-to-day by people from here. And so sort of our competitive advantage has been we just really get it.
This blows our minds, because it's like, we got all these amazing shops here. But why has no one until us put Helly Hansen next to Stone Island?I mean, we're in D.C. for God's sake, it doesn't make any sense (laughs). And even with, like, COMME des GARCONS HOMME PLUS, it's like, you know, the brand's been around for what, 30 years, and like, no one here has touched it until we sort of came along. Even Rick Owens. No one has really touched DRKSHDW since Barneys closed, and we jumped on it. 1 of 5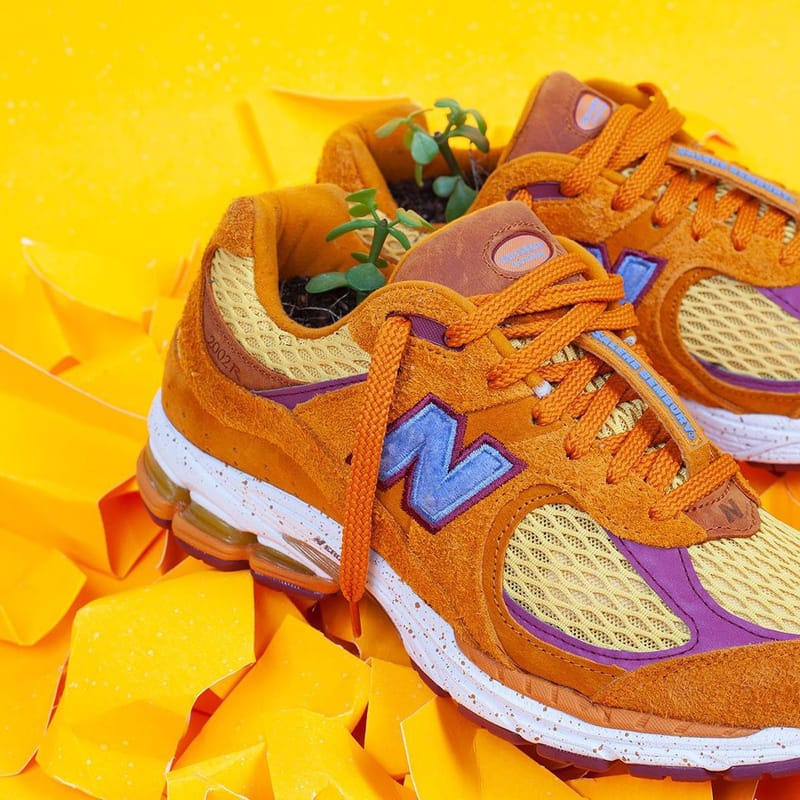 Somewhere®2 of 5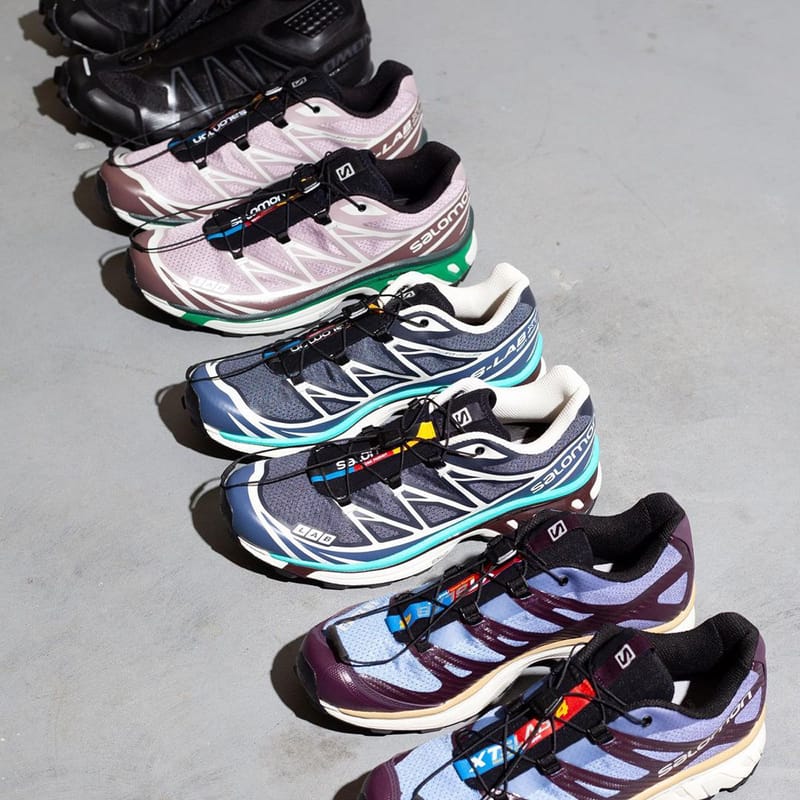 Somewhere®3 of 5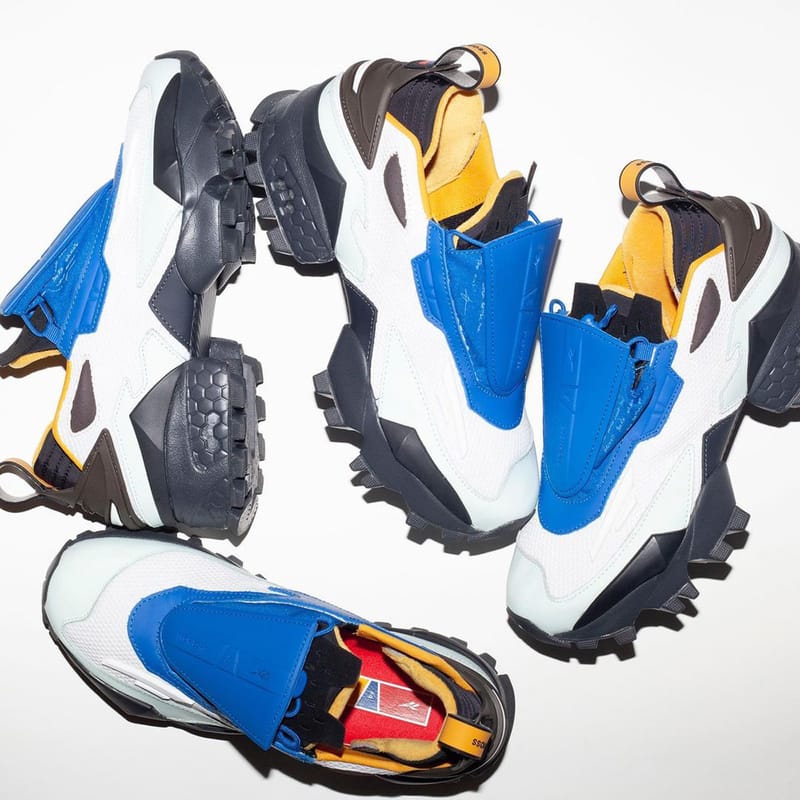 Somewhere®4 of 5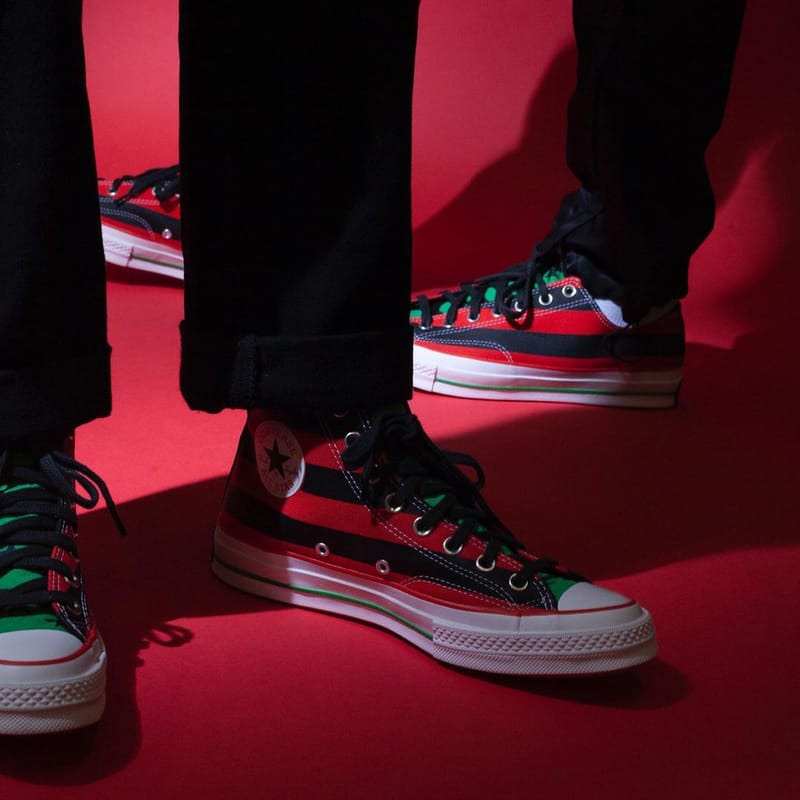 Somewhere®5 of 5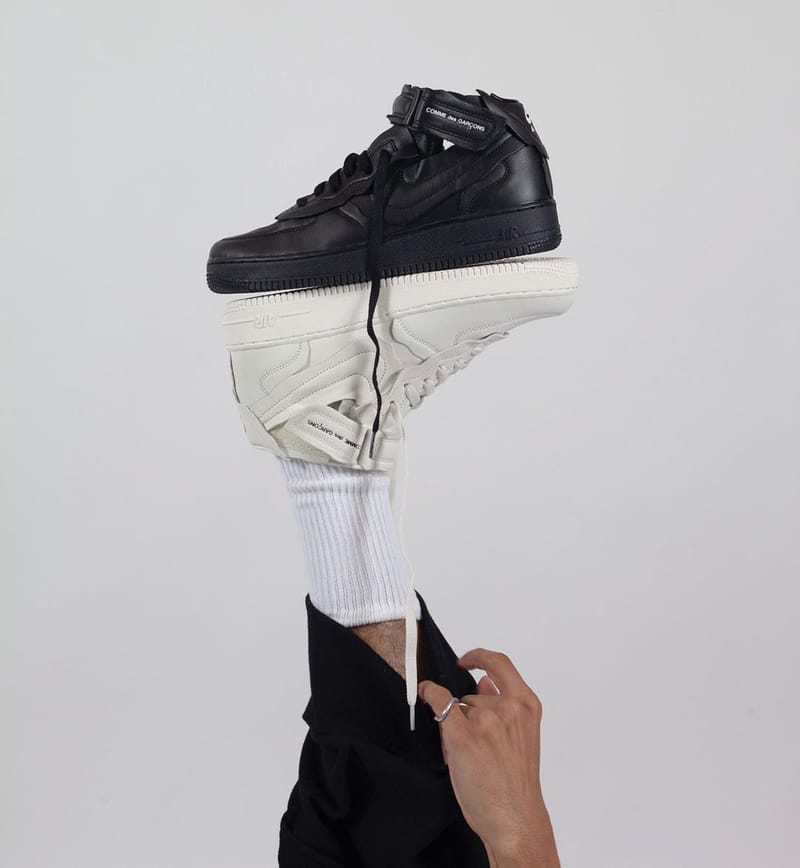 Somewhere®
Do you have any idea why no one's tapped into this before?
D.C. had all these like regional heroes, right? So you had like [Universal] Madness, We R One, all these DMV superstars, Beltway celebrities right? But like you know, if you wore those brands like in L.A., they would be like, what is that?
So I think there's always been sort of a river between the natives and the transplants here. And for whatever reason, they just didn't cross. I think a lot of outside people always saw D.C. as an opportunity because the economy for the most part, because of the government, is good. But in terms of tapping into that real street sort of component, I think that people just don't for whatever reason. Maybe they don't want to reach into that world.
"If people didn't have a genuine interest in us surviving we wouldn't have."
Which is why I always thought it was interesting how when the big singers and rappers come to D.C., when they really get big, they'll like a gogo set, but as they're ascending, they don't do that so much. I think that's why D.C. loved people like Scarface, and Bone Thugs, and all those guys when we were growing up. They would come do a show with like, Backyard Band, and it wasn't weird for them, they just embraced, you know, what the city really was.
I think as the city changes — they call it redevelopment, but I call it something else (laughs) — people have been here, you know? For whatever reason, these shops just don't tap that for some reason. And when they do it is very, it's very clear that they're like reaching for, like, sort of a local play.1 of 5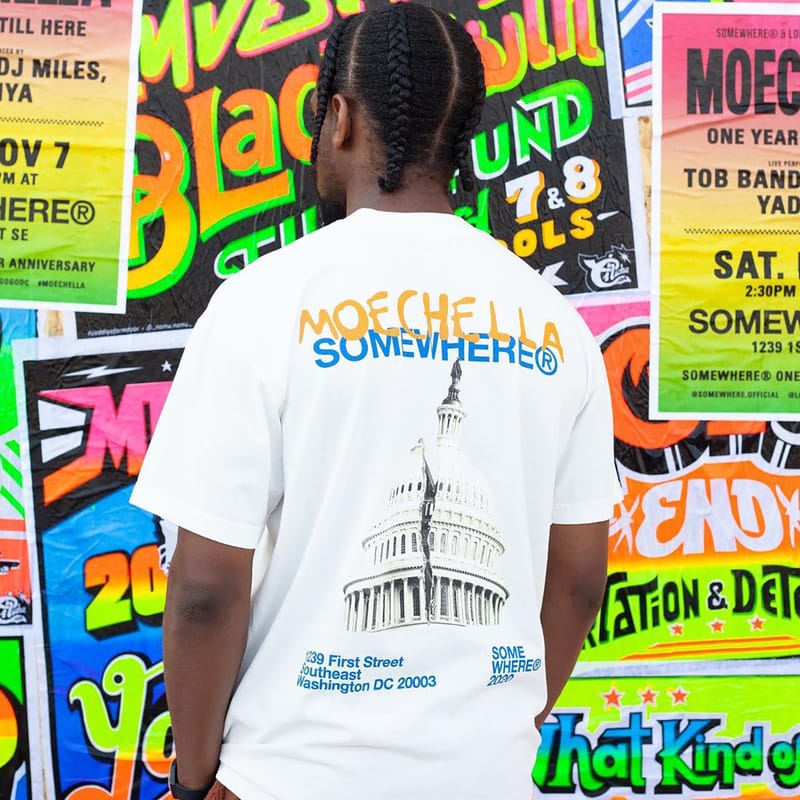 Somewhere®2 of 5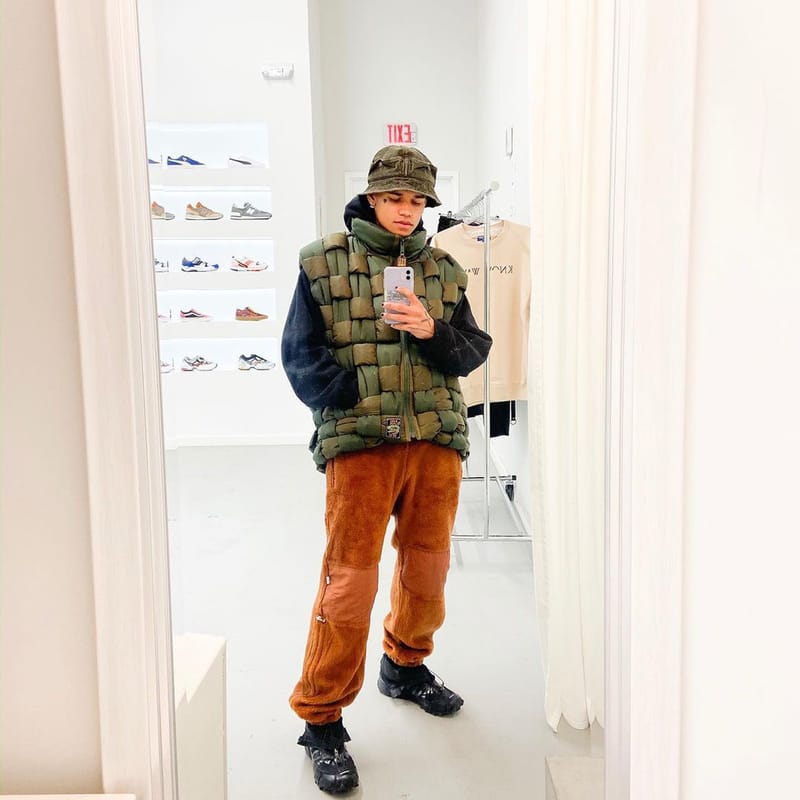 Somewhere®3 of 5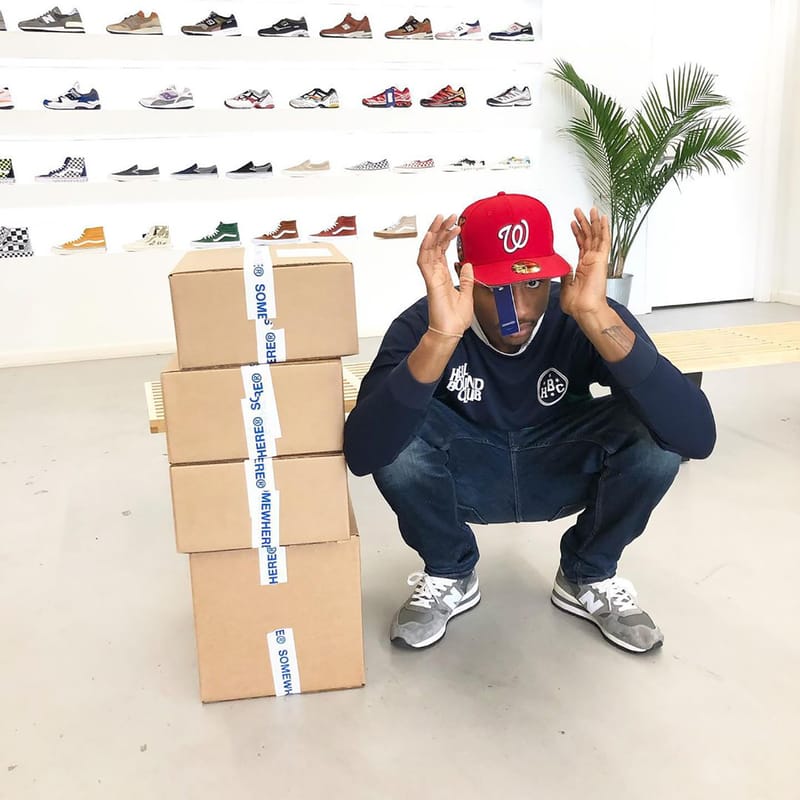 Somewhere®4 of 5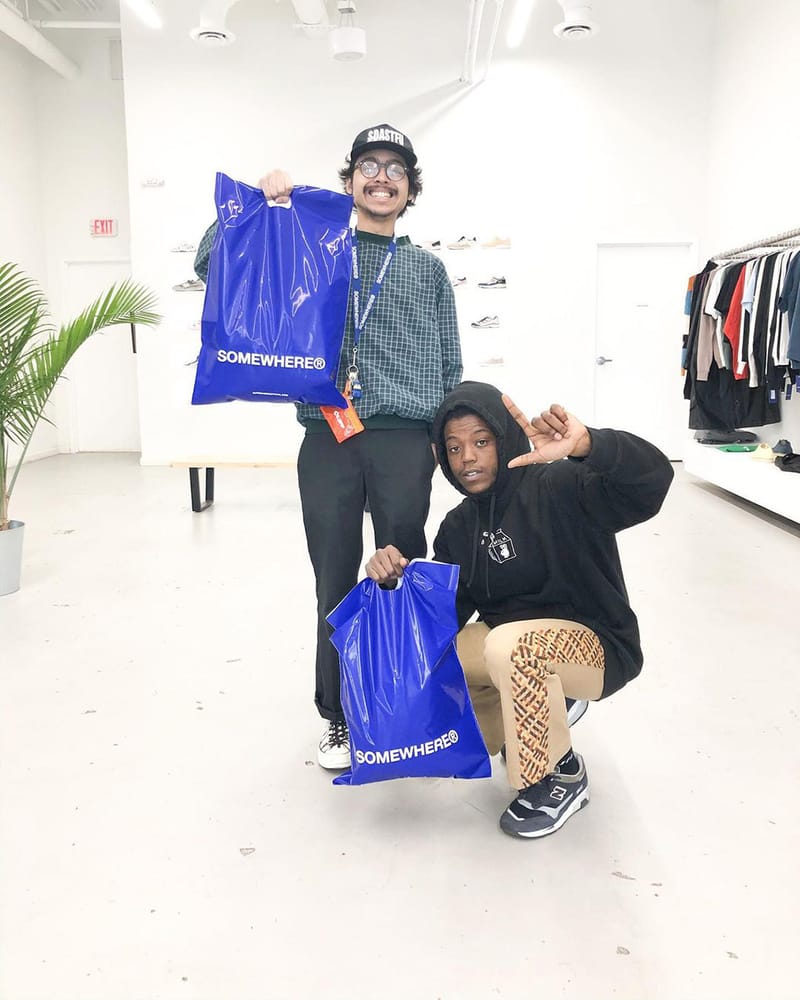 Somewhere®5 of 5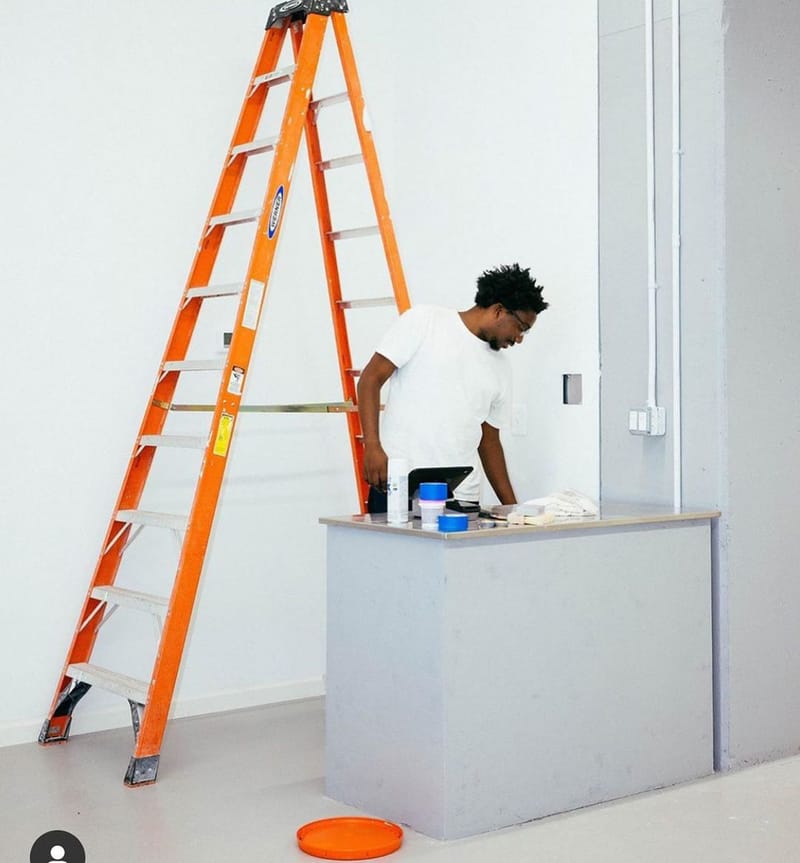 Somewhere®
It comes across a little bit inauthentic.
I'm not trying to take shots at nobody because this business was hard. But sometimes I gotta call it for what it is. I don't get it.
The other thing that's important is — it's nothuge — but there is a creative group in D.C. that exists that is talented, especially young creatives, that just clearly wasn't getting a shot. So it's like, if you're gonna open a store in D.C. in these neighborhoods, probably should hire somebody from the neighborhood, because they can kind of tell you what's relevant. But you know that's where a lot of them miss too. A lot of them haven't taken that time to spend that time, you know?
Yeah, I mean talking to people who aren't from D.C. or haven't spent substantial time there, there's always this degree of shock like, "stuff goes on in D.C. other than the government?" And it's like, yeah, people live there.
We really out here (laughs).
"There is a creative group in D.C. that exists that is talented, especially young creatives, that just clearly wasn't getting a shot."
Have you witnessed or experienced anything with that? Just the idea that people don't necessarily look at D.C. and see a market for fashion, they don't see creativity, for whatever reason?
That's the wild part about it. When I look at somebody like Adrian Carter, he's from here and he's the marketing director of Undefeated. And it's like, yo, that's the homie we used to eat pizza with. Or you look at somebody like @paulowallo [Paulo Calle] who's from Maryland. Or like, even Telfar [Clemens] is from Maryland. So it's like, why did they have to leave? And then it's kind of no place for them to really come back to.
And so the whole mission here was always, like, yo, let's put up the "Bat Signal" and tell people that are away from home, killing in the game, that there is a place for them to come back to. When Adrian comes home, when Paulo comes home, when Telfar comes home, y'all are always welcome here. And it shouldn't feel weird for there to be a spot for the people that are really pushing this culture to come back. That should always be.
Dom Adams and Will SharpSomewhere®
Especially right now, when people are talking about whether we even need stores anymore, all those quote-unquote hot takes. It's really about having a place to hang out, make a friend.
I mean, that's right on the nose right there. Me and Will, we remember those days where you had to figure it out with no internet, There was no HYPEBEAST, there was no Freshness. So you had to sort of be cool with at least the manager of a store to know what was coming out next. Besides like the Eastbay catalog, that's the only way you got to see stuff before it dropped.
I remember going to New York in like 2000 and going to Soho and being like, so intimidated. And I remember a lot of those stores would be super paranoid of me, like why does this guy keep coming? And then eventually, they were like, wait, he actually buys things and he just wants to connect. I remember — I won't name the store — but if I wanted a drop, I would buy the dudes that worked at the shop pizza after just to be like, thanks, man. And after a while, I made friends with them. And they were like, dude at least understands that, like we're working our *ss off to like, get this product. And, that's how you build real relationships.
And, unfortunately, some of that is not present anymore, especially seeing all these stores go under. We've been lucky to survive, but I will say this: I think a lot of venues have been coasting on just access to product and not really taking that time to keep the pedal to the metal with building that community. So for us, that's where the café comes into play. We can sit down, and you can actually come here, have a conversation. And you should know the seven people that work here. And I'm here a lot of the time. It's not like this mythical hidden creature like owning a store that you can't touch and see. You don't like my playlist? You can tell me, I'm not offended. (laughs) I'm right here. 1 of 4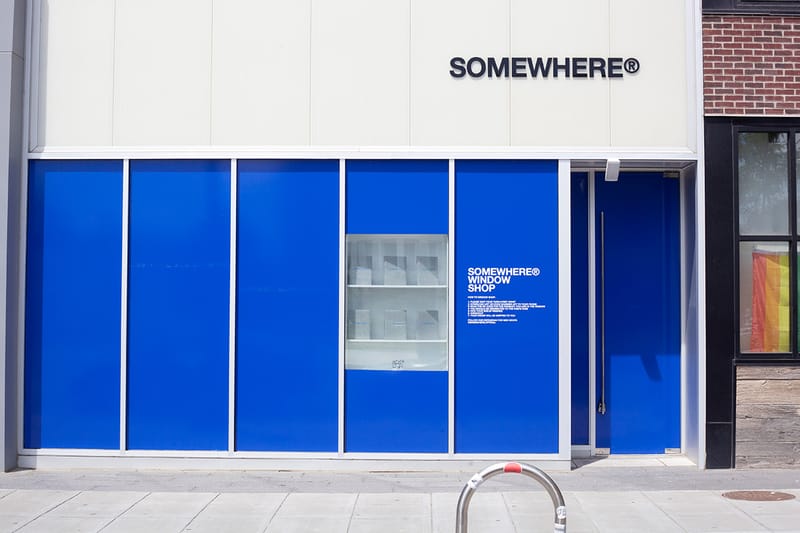 Cam Hicks 'For the Porch' WINDOW SHOPSomewhere®2 of 4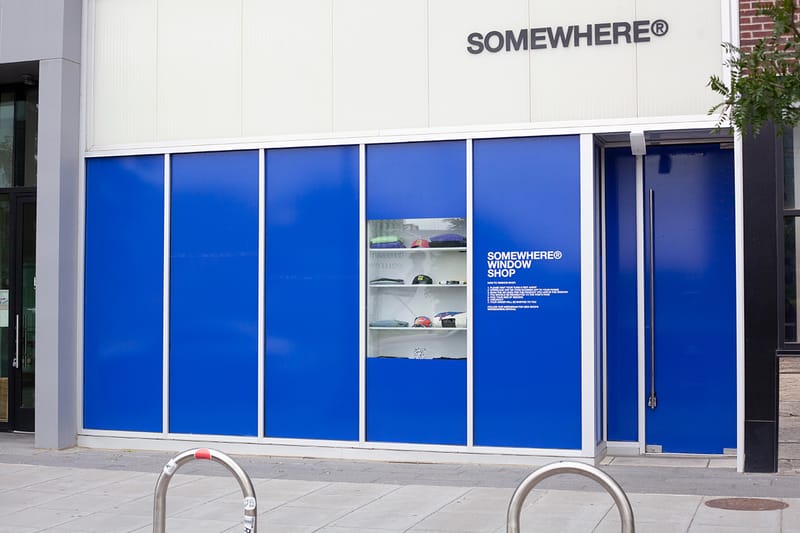 Awake NY WINDOW SHOPSomewhere®3 of 4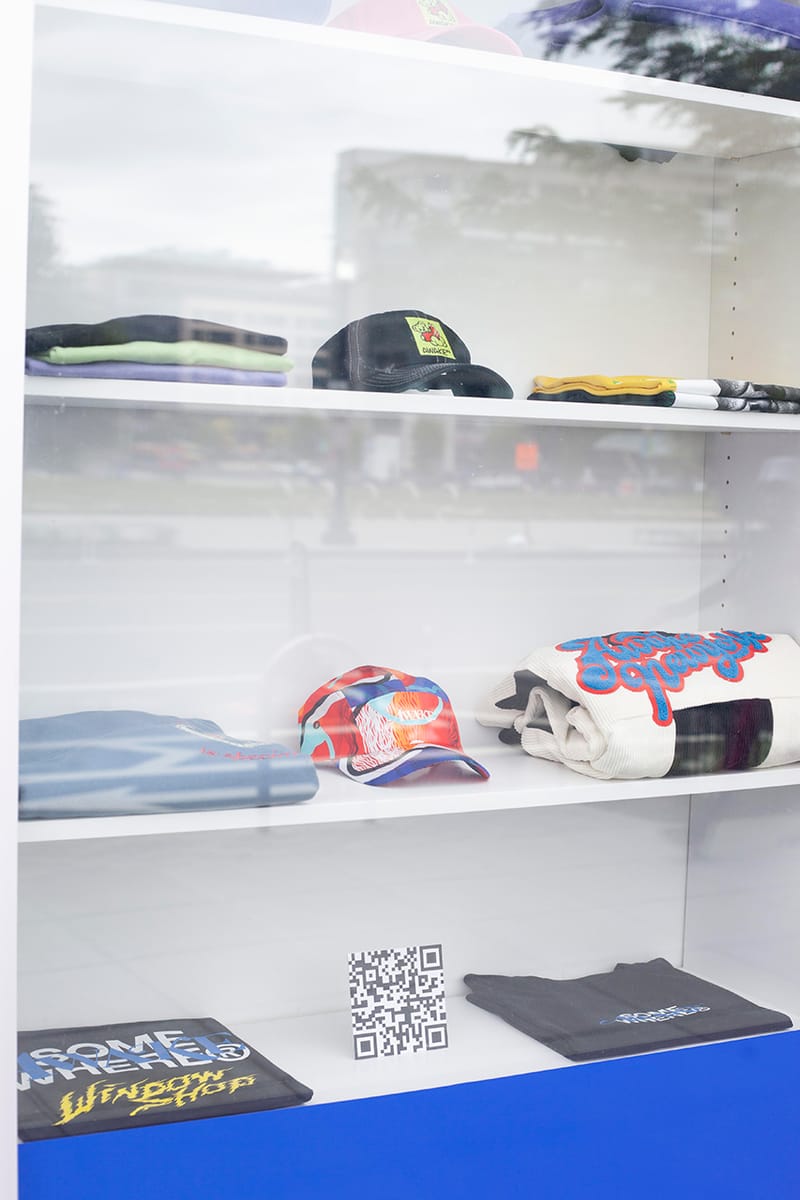 Awake NY WINDOW SHOPSomewhere®4 of 4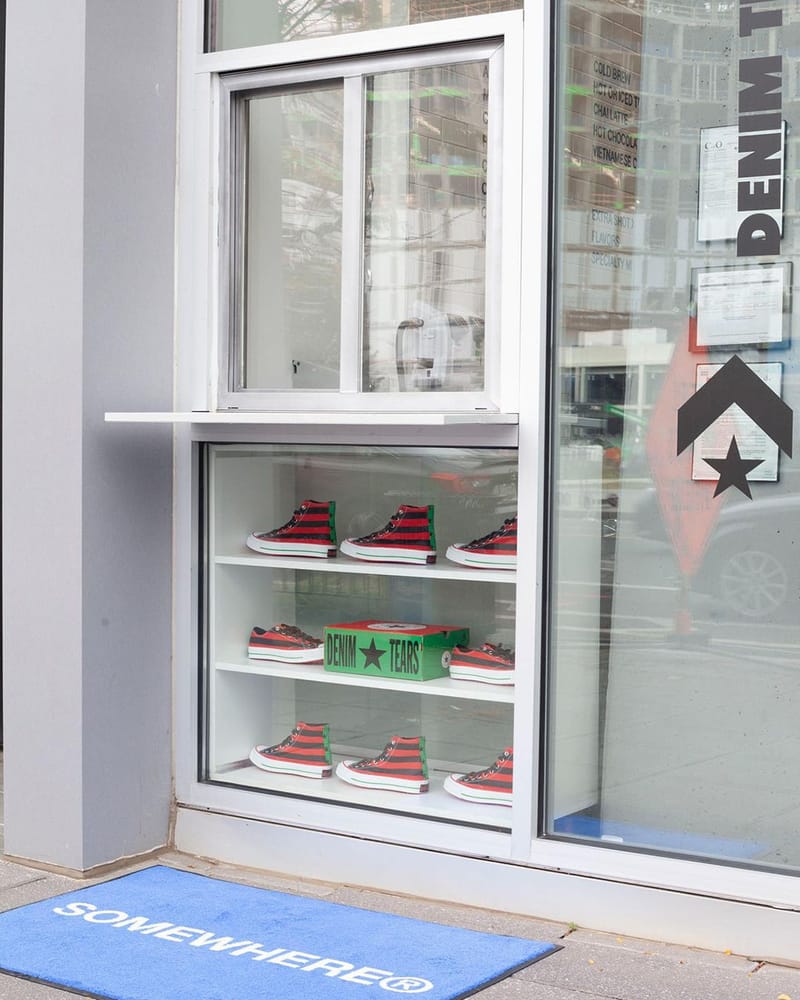 Denim Tears WINDOW SHOPSomewhere®
I meant to ask you about the WINDOW SHOP initiative that you guys did.
That was all, that was straight desperation. I'm not gonna lie. When you're a brick and mortar store and somebody tells you have to only be web store, it's like that was not my business plan. We didn't really know what to do, and then one night Will called me. He's like, "Yo, remember that thing when we were in like Tokyo? We kept seeing, like, those QR codes in the bus and the train. What if we did that to the window?" I was like, "Oh, sh*t, wait." So our vinyl guy is like my neighbor. I call him in the middle of the night and then I call this other guy to build the box. Literally it was like an hour just like manic activity.
Angelo [Baque] from Awake NY saw it. And you know, we were like would you be down to be a part of this thing? Angelo was like hell yeah. And Cam Hicks — who also has ties to the area — nobody got that book [For the Porch] outside of Dover Street at first, and then it was us. So it was like, just these key people that were already sort of, you know, rocking with us on a personal level. They just saw like, man, this shop needs to survive. And I'm super thankful for it because if people didn't have a genuine interest in us surviving we wouldn't have.
"There's always been sort of a river between the natives and the transplants here. And for whatever reason, they just didn't cross."
I'm curious, maybe from a business perspective, or more generally, how you feel like D.C. has changed and if those changes will be permanent. In New York, there was such an exodus. I don't know if that's something that really happened in D.C. per se.
It did happen a bit in D.C.. The city feels empty. But I think because a lot of people have left New York, L.A., Chicago, Miami and came back home [to D.C.], you're going to see a big explosion of the sort of creative scene. Chicago's had that moment, Atlanta's had that moment and I think DC's really about to get that moment. For lack of a better term, a lot of people have had to come home and say what's up to mom and dad just cuz, you know, things got a little rough (laughs). So everybody's kind of back, and there's so much talent floating around out here because people haven't been able to really work too much. I think we are in for some good, good tomorrow's that are coming up.
Source: Read Full Article