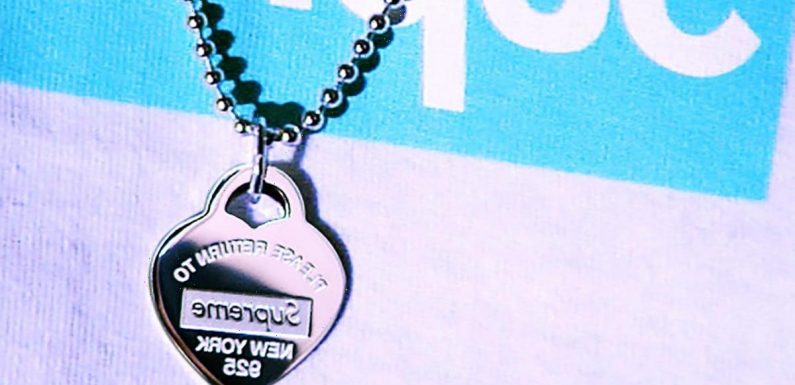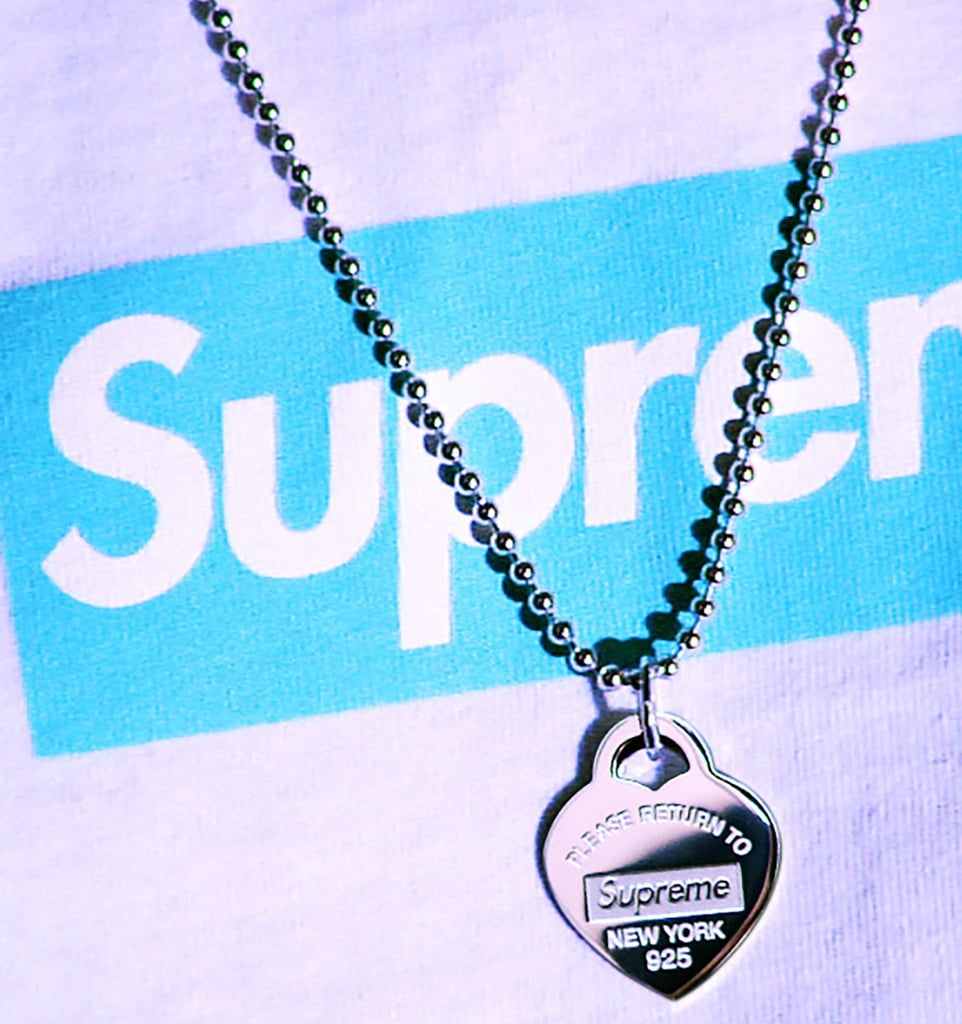 Supreme and Tiffany & Co. Deliver the Iconic Heart Tag Pendant Necklace You've Always Wanted

Supreme and Tiffany & Co. have come together for an unexpected collaboration that alludes to the way in which the jewelry brand may be shifting under LVMH. Hot on the heels of its ads with Beyoncé and JAY-Z, Tiffany is working with Supreme to reinvent its personalized accessories that hail from the '60s. The Heart Tag Pendant, Oval Tag Pearl Necklace, Star Bracelet, Heart Tag Stud Earrings, Heart Knife Key Ring, and Oval Tag Key Ring are all here, this time revamped with a "Please Return to Supreme New York" engraving.
As part of the collection between both American brands, Supreme has also adapted Tiffany's signature blue color to its logo on a t-shirt, rounding out the 7-piece range that will retail from $54 to $1,250. As most Supreme products sell quickly — remember those Comme des Garçons Nike sneakers and that iconic Louis Vuitton luggage? — we expect the necklaces and bracelets to fly off shelves on launch day at Supreme on Nov. 11 and Tiffany & Co. on Nov. 12. While Supreme's e-commerce site will also be stocked, the Return to Tiffany jewelry capsule is sure to make waves, so stand by for a very excited shopping day ahead of the holidays.
Watch this space for more product imagery, and get a sneak peek over on Supreme's Instagram in the meantime.
Source: Read Full Article