On the runway, in the boardroom, and everywhere in between, stilettos are the original statement shoe. Easily the most iconic and timeless high heel silhouette, they symbolize power and (quite literally) elevate glamour to new heights. Named for how the thin heel resembles a stiletto dagger blade, this is the shoe you slip on when you mean business.
Like most fashion staples, stilettos didn't earn their status overnight. In fact, their history is longer and more complex than you may think. Before the sophisticated shoes graced the feet of celebrities and every patent, peep toe, and studded variation had its shining moment, stilettos saw decades of evolution — not only aesthetically, but in their purpose, too. Step back in history as we dive into the shoe's past lives ahead.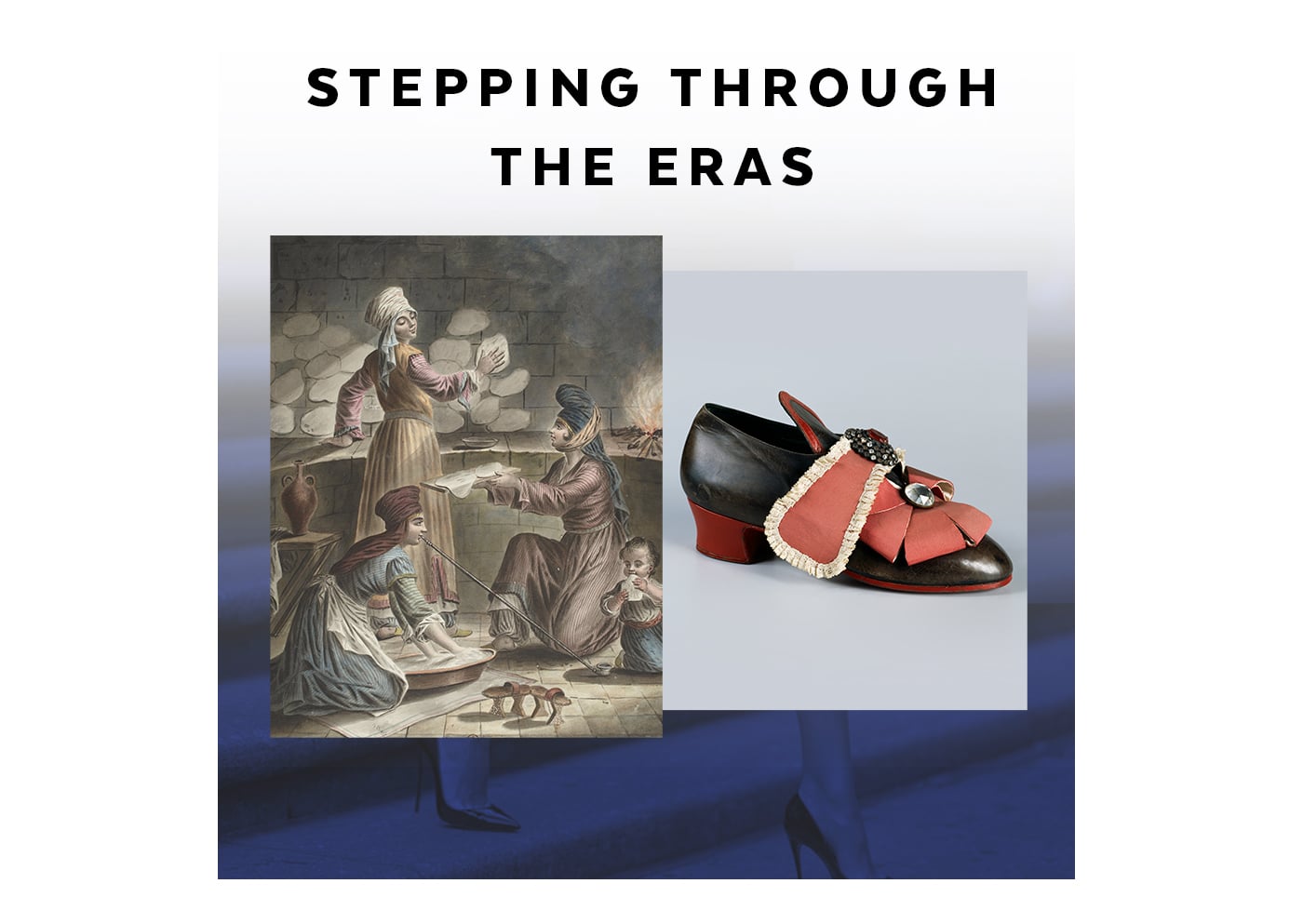 It's hard to say where or when the stiletto — or rather, the inspiration for it — truly originated. Some claim Aphrodite wore elevator shoes; others might consider Ancient Egyptian styles to be the catalyst. One of the earliest documented examples, however, was Venetian chopines: platform shoes that could reach heights of 20-plus inches. Often angled downward like stilettos, chopines not only elongated the look of legs, but were also a symbol of class and social status — more height equaled higher status.
Though stilettos are a staple in women's fashion today, at one point, it was actually quite the opposite. King Louis XIV was frequently painted wearing red heels during his reign. An upgrade from platform shoes, these styles had a defined (although quite thick) heel, similar to today's block heels. This footwear was strictly reserved for French monarchs; red represented wealth and royalty.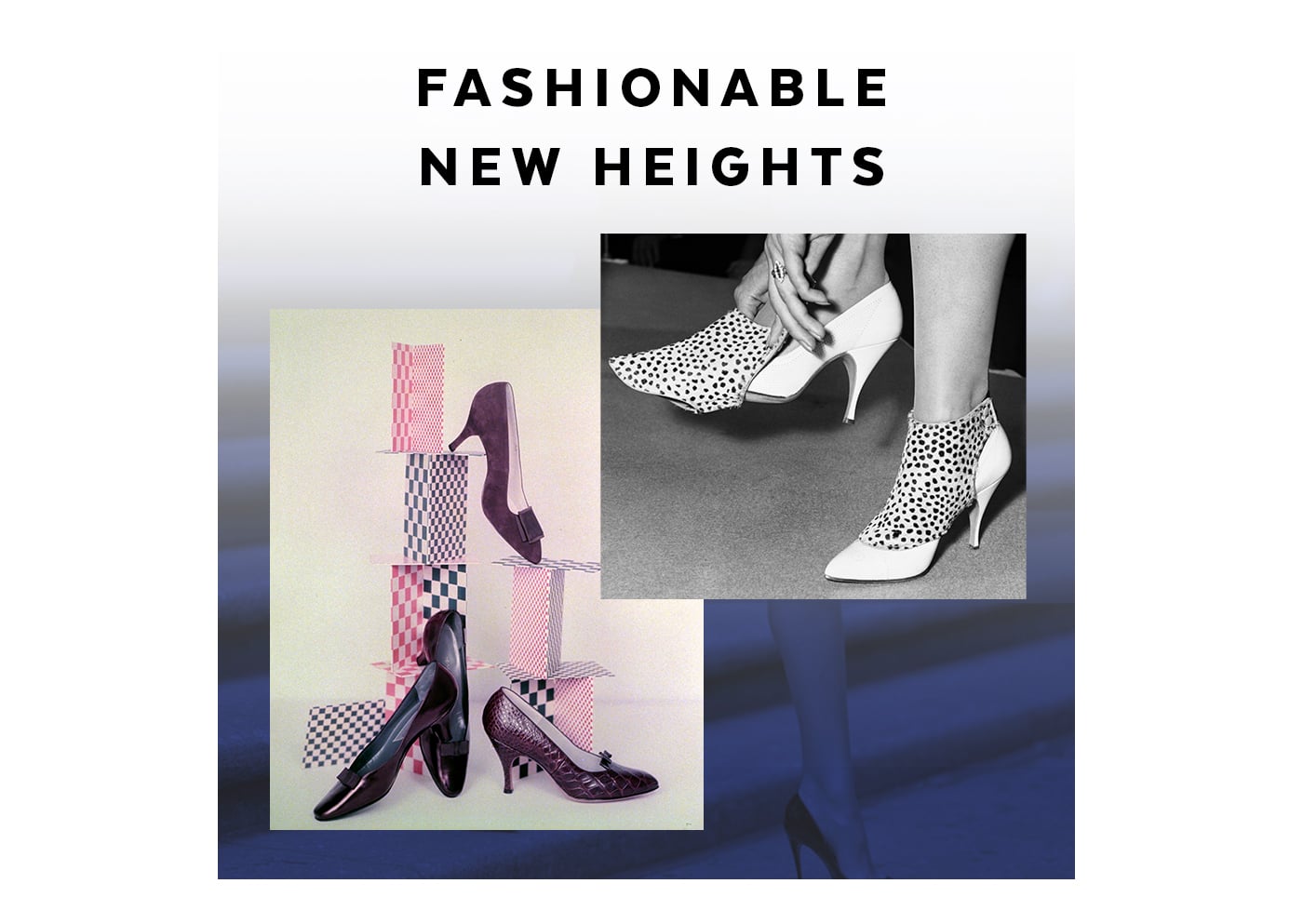 Fast forward to the 20th century: the stiletto is officially born. French designer Roger Vivier refined the shoe's composition for a luxury fashion house in the 1950s, giving it a more revealing shape, plus slimming and lengthening the heel to three inches. Opulent fabrics — satin, velvet, or leather, for example — and embellishments added even more glamour. It wasn't long before the modern design took over glossy magazine pages, red carpets, and women's closets around the globe.
As the shoe gained popularity, further design adjustments were made, shaping and influencing how people styled and perceived stilettos. From tapering the toe to a point to making the heel even thinner and taller (sometimes referred to as a "needle" heel), women could be in control of the statement they wanted the shoes to make. Sultry and seductive, fearlessly bold, or ultra feminine — the variety allowed women to select a style for any mood.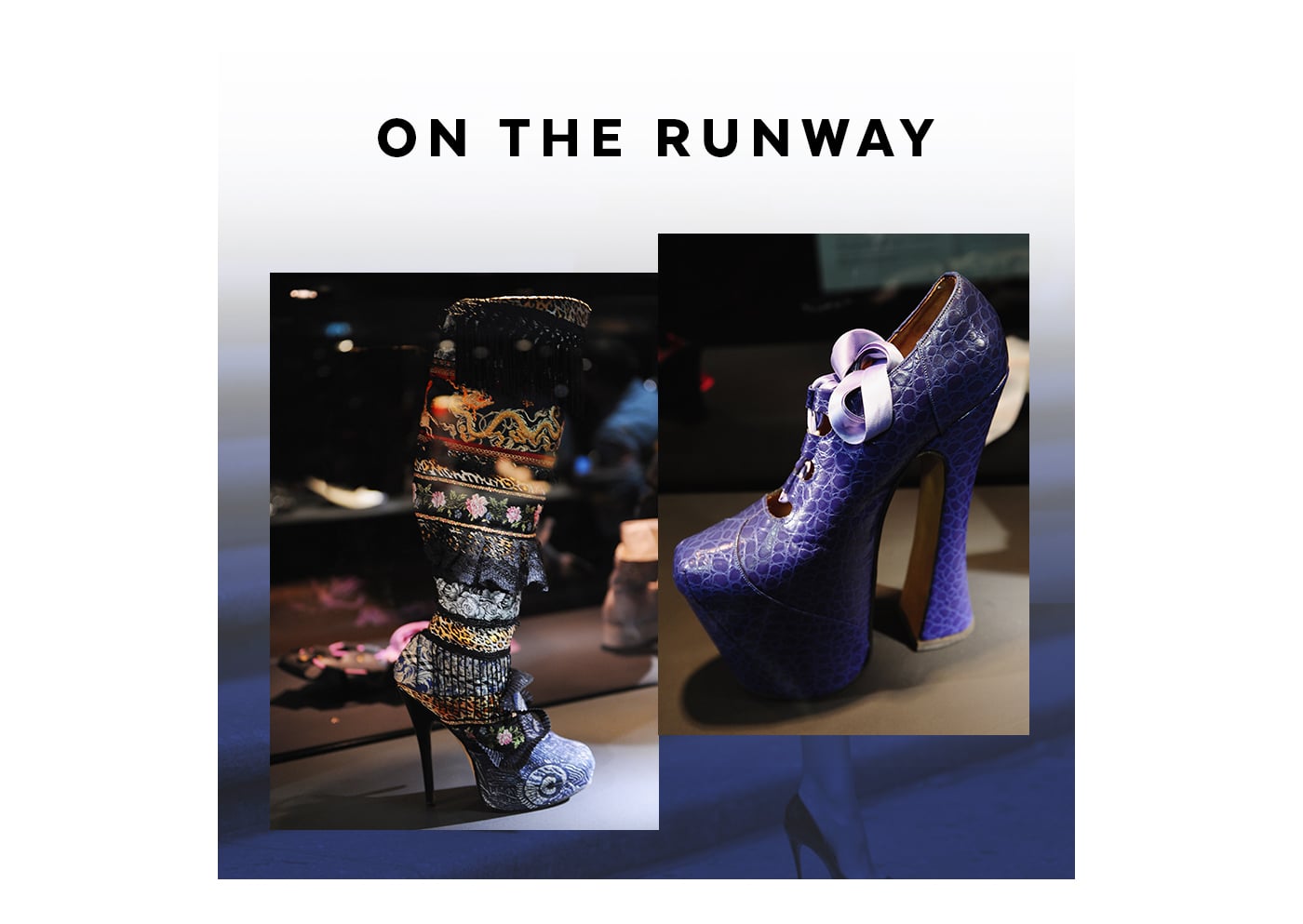 It's no surprise that stilettos became a staple shoe on the catwalk, but by the 1990s, designers were pushing boundaries and redefining what a stiletto could be. Dreaming up wild heights and eccentric styles, the shoes ranged from fun to funky to irresistibly sexy. But with towering heights and unique design tweaks, the sky-high shoes even proved challenging for runway models to walk in.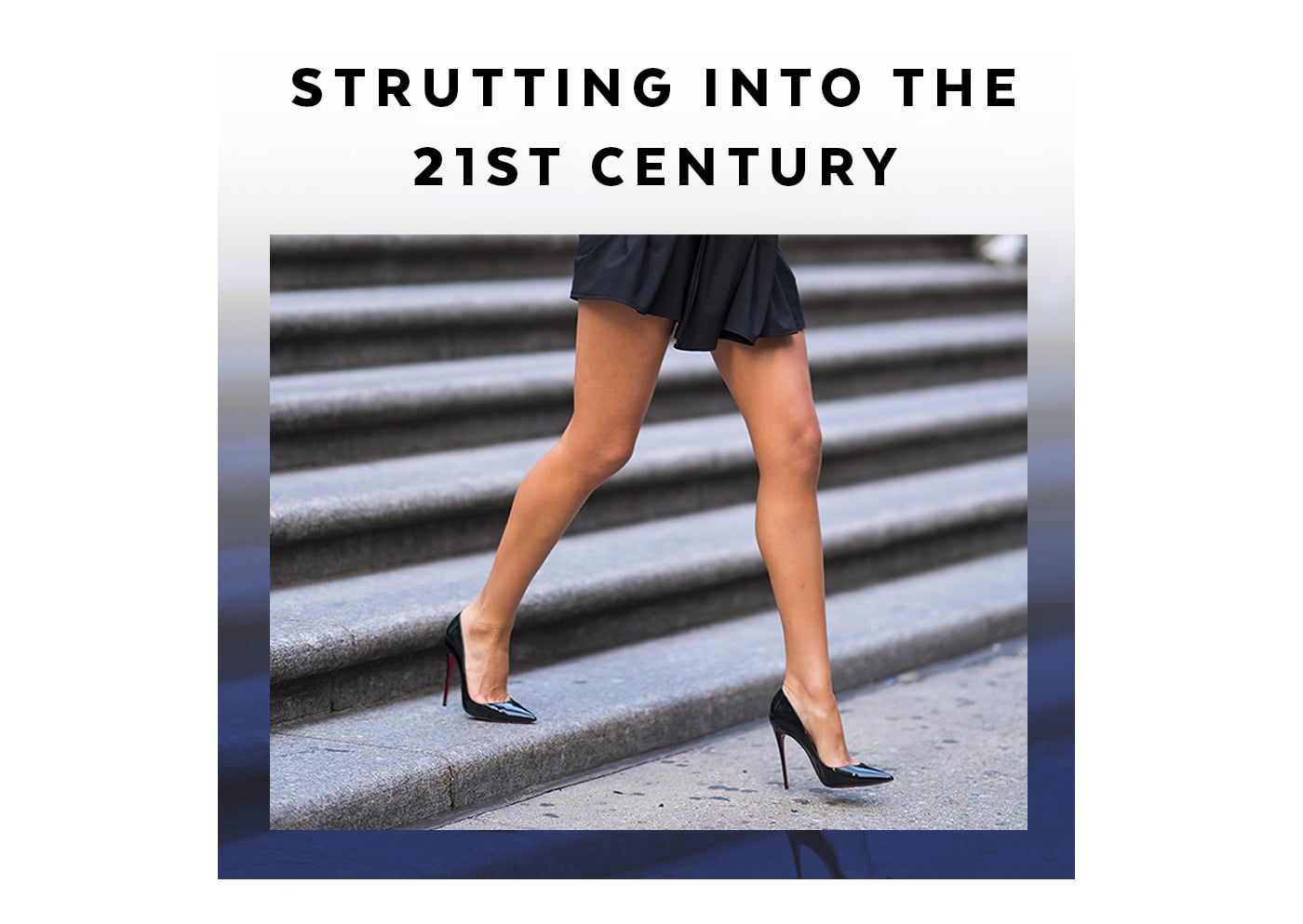 Although stilettos have seen a whirlwind of changes over time, the integrity of the 1950s design is still very much intact. Along the way, specific fashion houses have boosted the shoe's popularity and influenced the trending styles you've seen through the years — like patent leather, bows and straps, or spikes and studs.
On the more affordable front, we can thank fast-fashion retailers for making stilettos accessible at any budget and allowing people to try a specific trend before investing in pricier pair.
From high school homecomings to weddings to job interviews, the shoe remains a timeless go-to style for all ages and occasions.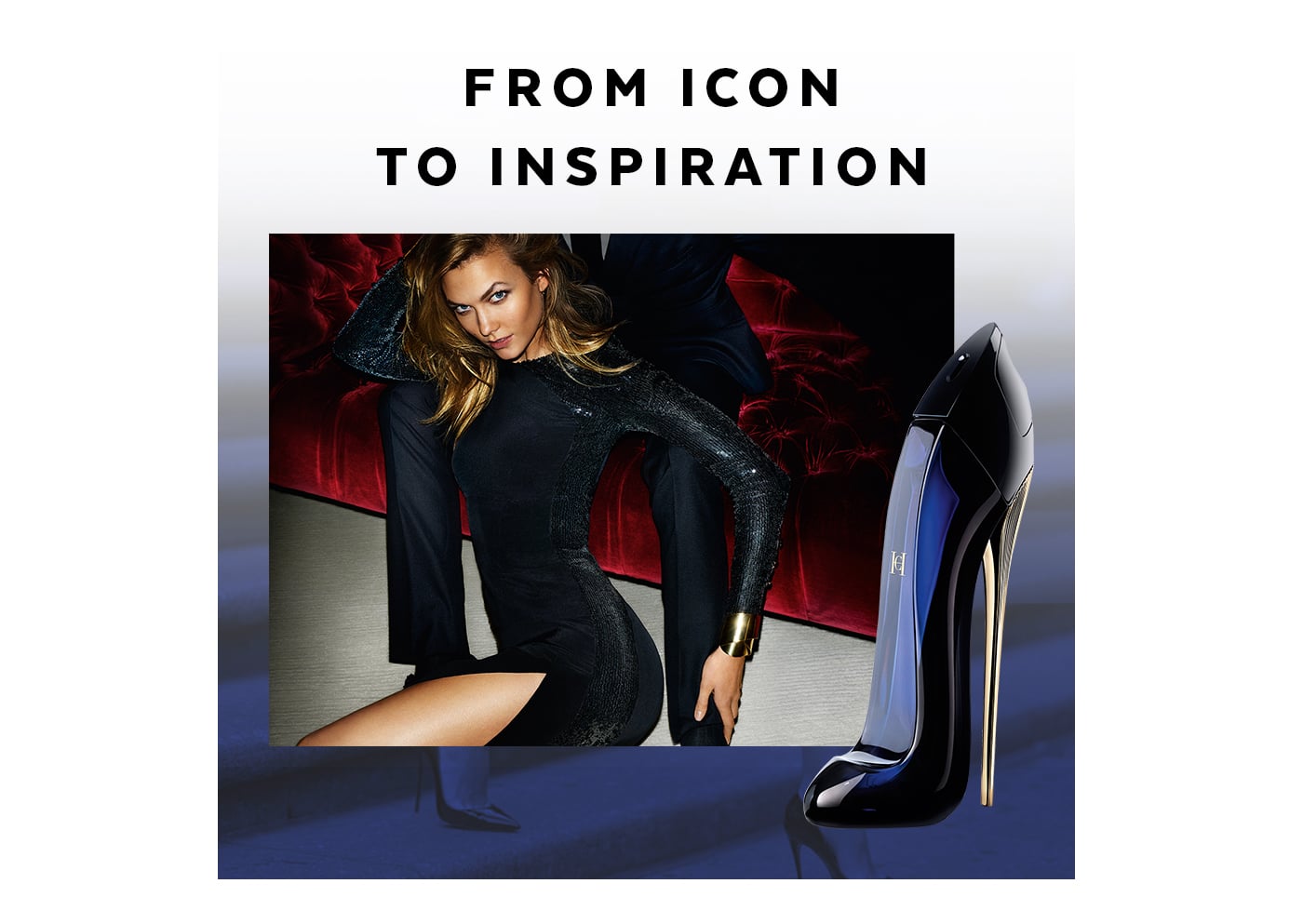 Like other icons of its kind, the stiletto is a key source of inspiration for fashion, pop culture, and beyond. Recognized for its unmistakable shape and reputation for making women feel powerful and sexy, the stiletto image represents and evokes a certain kind of strength and classic vibe.
In the beauty world, Carolina Herrera — an iconic fashion house in its own right — created the bottle of its newest fragrance, Good Girl, in the shape of the shoe. Eye-catching and bold, it's a chic addition to any fashion-lover's vanity while the scent is a unique mix of sensual and elegant. Just like a good pair of stilettos, it's the only accessory you need to feel instantly put together.
Source: Read Full Article